Punta Cana is the No. 1 spot in the Caribbean for an all-inclusive vacation, but it might be expensive depending on your style of travel. Therefore, it's important to know how you can save some money during your holiday in Punta Cana, especially when staying in an all-inclusive resort. While your resort is usually paid beforehand, there are still lots of opportunities to spend money during your trip. This isn't a bad thing per sé, but it's important to know where you can save money in Punta Cana. Living in the area for many years, I am happy to help you with some insider tips on where you can considerably cut back your Punta Cana travel budget, how to save some money for your next trip and where you can find the best Punta Cana deals and promotions. In other words: enjoy paradise without breaking the bank.
Please note that this guide is particularly aimed at travelers going to all-inclusive resorts. If you are planning to stay in guesthouses or AirBnB, check out this full guide on how you can visit Punta Cana on a budget as an individual traveler.
If you are interested in certain prices of Punta Cana such as supermarkets, hotel stays, bus rides and restaurants, continue reading here.
For a list of the best cheap all-inclusive resorts in Punta Cana, continue reading here.
Completely UPDATED: April 2023
How to save money in Punta Cana: before the trip
Compare prices when booking: book a package or flight and hotel separately
The first step when planning your vacation in Punta Cana is probably to research flights and hotels. While you can do this separately, you can also check for holiday packages including both (and usually a transfer as well). But what is better in order to save money for your Punta Cana vacation?
It depends!
I often hear people talking that booking a package to all-inclusive destinations like Punta Cana is much cheaper as you get it all from one company. Others say, booking all parts independently is more recommendable as you can get the best prices and promotions from each source. The truth lies somewhere in between and that's why you have to compare – or let an expert get the best prices for you.
 One reason why there are so many travel websites out there is that each one has its right to exist. Company A might have better rates on hotel chain Z, company B has the best connection of promo flight seats, company C is best in creating cheap packages, but just with selected suppliers and company D has the best price filters – just as an example. Therefore, it pays out to compare at least a few prices to make sure you get the best deal.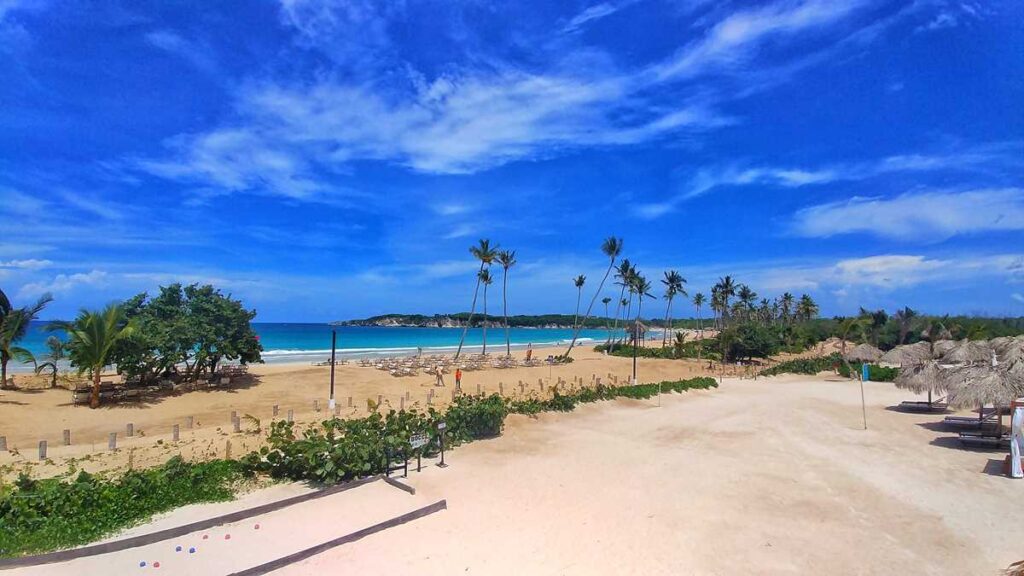 When planning your all-inclusive holiday in the Dominican Republic, I am recommending you the following sites to find the best prices – just two in each category, to keep it not too time-consuming for you when doing the vacation research:
Flights:
– Google Flights*: best search engine to get a general overview about prices and to do flexible flight searches, for example on various departure airports
– Kayak*: recommendable meta-search engine for a good overview on certain offers, also offers specific combinations you hardly can find in other search engines
Hotels:
– Expedia*: I have done several price comparisons and Expedia often has one of the lowest prices on all-inclusive resorts in Punta Cana, plus you can earn rewards and loyalty points.
– Tripadvisor*: read reviews and compare prices on different all-inclusive resorts with their user-friendly metasearch engine
Flights+Hotel as a package:
– CheapCaribbean*: among all-inclusive vacation packages in Punta Cana, CheapCaribbean is on average the company with some of the lowest prices
– JetBlue Vacations*: combining attractive hotel rates with flight promotions in a dynamic packaging process, you might get some really good deals here
If you don't have time to compare, send me a request and I'll do all that work for you.
A page you also shouldn't miss is my guide on how to find the best all-inclusive resort in Punta Cana, as this gives you many important recommendations as well. Further saving tips can be found in my list of the best cheap all-inclusive resorts in Punta Cana.
Amount you can save with this insider tip on your Punta Cana vacation: 100 USD and up
Save money and book deals
 Talking about deals … when planning your Punta Cana vacation, make sure to keep an eye on the current promotions. Sometimes, there are some great Punta Cana deals out there.
 Hotels are offering interesting deals which might end up in tremendous savings. While you can ignore the big promotion tags catching your eyes with 50% or more, savings of up to 25% are possible. Just imagine you book a hotel priced at 300 USD per night per room for a week, a 25% discount is a whopping 525 USD weekly discount you can use on other parts of your Punta Cana vacation, for example excursions. Just make sure to watch the deal of the day or check out other promotions on the websites of the companies mentioned above. Let's say you are undecided between Hyatt Ziva and Secrets Cap Cana and you find a promotion the other day with a significant discount on one of them, book the cheaper one, which helps a lot not to break your travel budget.
Last but not least you might ask why you should ignore promotion price tags with savings of 50% and more?
 Some resorts have created their price schedule in a way so that they can always give a discount between 40 and 65%. For example, their rack rate is 500 USD per night and now they have a promotion running with 60% OFF, selling you the room for 200 USD. While this looks like an amazing offer (and the room might be a bargain for 200 USD), you effectively don't get 60% off, because no one ever books this room for 500 USD as this kind of hotel ALWAYS has promotions running between 35% and 60% off. Again, this is just an example, but I hope it makes it a bit clearer where you should focus on when researching for your Punta Cana vacation in an all-inclusive resort.
By the way, are you not sure which all-inclusive resort you shall book? I have written a comprehensive guide about various points you should consider when booking your hotel in Punta Cana, so make sure to have a look at this article.
 Amount you can save with this insider tip on your Punta Cana vacation: 300 USD and up (per stay)
Be flexible with travel dates and departure airports
While I can understand that you might have your favorite hotel and fixed dates when you want to travel, why not be a bit flexible and adjust your plans to the current prices?
 As you might know, nearly all prices for flights and hotels are determined by the occupancy, the demand and the booking situation. So, if pricing for an extended weekend trip to Punta Cana from Friday to Tuesday has increased, why not book a better Punta Cana deal from Thursday to Monday. It might also pay out to search for different departure airports when having various international hubs within driving distance. If being particularly flexible with dates and airports, you can also check deal-finding websites such as Secret Flying* or Air Fare Watch Dog* which might get you huge savings on the flight portion of your trip.
The same goes for your departure airport. If you see that flights to Punta Cana are very expensive, why not check Milwaukee, Indianapolis or Grand Rapids. If prices for direct flights from Atlanta to Punta Cana are skyrocketing, why not consider a connection flight via Miami, Fort Lauderdale, Orlando or other US airports. And last but not least, if your favorite carriers like American Airlines or Delta Airlines is charging 700 USD round-trip and Spirit or Frontier are only charging 300 USD (which ends up being around 400-500 USD considering additional fees), why not use one of the cheaper airlines even though they are not as popular. In the end, you just need to get to Punta Cana, which you will manage with all airlines mentioned.
 Amount you can save with this insider tip on your Punta Cana vacation: 400 USD and up (per person)
Consider booking only a few nights all-inclusive
This is a saving tip which might not be suitable for everyone, but at least it's worth considering as an insider tip.
When coming to Punta Cana, you definitely want to enjoy a couple of days at the beach. In the end, you are coming here to relax and get some Caribbean sun, right? Make sure to check out the various beautiful beaches Punta Cana has to offer. Enjoy your long walks here!
 However, why not exploring a bit more from the area, especially as the Dominican Republic offers so many hidden gems and treasures off-the-beaten-track. Can you imagine having tropical waterfalls all on your own, sleeping in an eco-lodge in the national park or exploring the most picturesque city in the Caribbean? All of this you can experience when planning a mini road-trip out of Punta Cana, with just 2 or 3 nights in other places. You won't regret it, as the Dominican Republic is an amazing and absolutely under-rated country for self-drive tours, eco-tourism and adventure trips.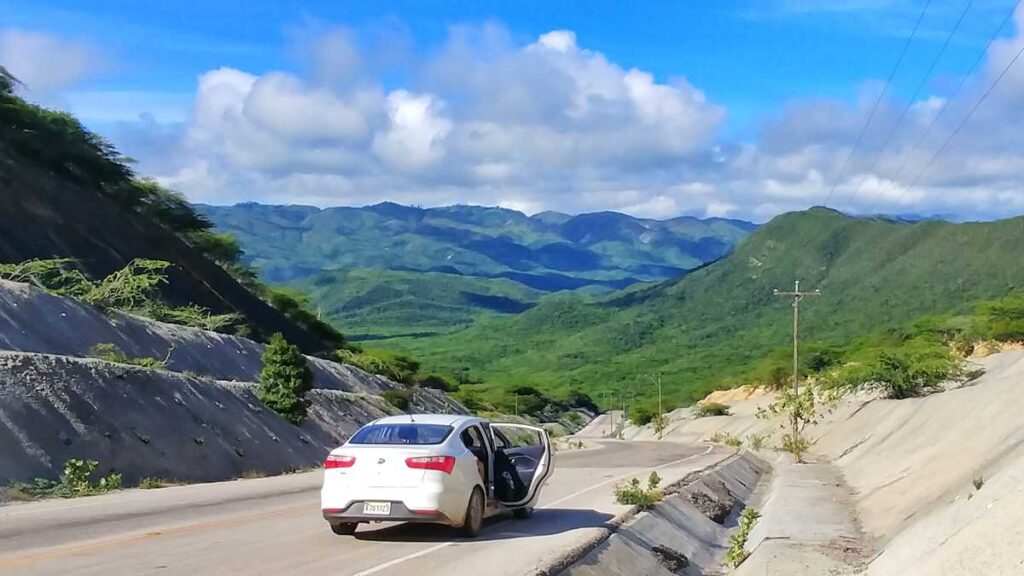 If you are coming for a week to Punta Cana, why not booking 5 nights in your desired all-inclusive resort and 2 nights outside of Bavaro and Punta Cana, to see other parts of the Dominican Republic? This also prevents that you are getting tired of your resort. You can be sure to come home with many unique stories you won't find if you are just staying in the surrounding of your resort.
Especially when booking an expensive resort, this saving tip is worth a ton of money. For example, instead of staying at an all-inclusive resort priced at 350 USD per night per room and comparing to the costs of a 3-day road-trip (2 nights' accommodation, meals, car rental, gas), you can easily save up 200-300 USD.
 If this sounds interesting to you but you are not sure where to start, check out this 3-day itinerary I have compiled to explore the beautiful and gorgeous Samaná peninsula from/to Punta Cana. You can also find further inspiration in this Dominican Republic 1-week itinerary, which includes 3 nights in Punta Cana and 4 nights elsewhere in the country.
And if you need some expert advice on planning such a trip, I am happy to help you out with my travel coaching services.
Amount you can save with this insider tip on your Punta Cana vacation: 100-300 USD per couple
How to save money in Punta Cana: arriving and getting around
Decline extra services during the flight
 We've already mentioned some tips above on how to save money when booking your flights, but there is much more you can do to keep spendings low for your all-inclusive holiday in Punta Cana. Especially the extra services like seat reservations, meals, or baggage can add up so here are a few travel tips for Punta Cana to avoid paying too much on your flight, especially when using low-cost airlines:
1) Think twice if you need seat reservations:
Talk to your travel companions if you really need to pay for seat reservations. Just keep in mind that with most airlines, even if you will accept auto-selection of your seats upon check-in, you will be seated together – exceptions might apply for Frontier Airlines and Spirit Airlines. This being said, considering a seat reservation costs around 15 USD on average, you can save around 120 USD for a party of 4 for a return flight, just by accepting that you get seated in a random row. I have flown over 400 times and have never paid for seat reservations (except for some emergency rows for long-haul flights).
2) Consider carefully which (extra) baggage you need:
Not only at low-cost airlines but also with legacy carriers like American Airlines, Delta Airlines or United Airlines you have to pay extra for baggage when flying to Punta Cana (as long as you don't have a higher frequent flyer status). Most people pay extra for 1 bag per person without further thinking, but is this necessary? For a 4- or 5-day trip to Punta Cana, one large checked bag/suitcase per couple (or 2 for a family of 4) should be enough. After all, you are traveling to Punta Cana and not to the Arctic Circle. You could even try to travel with hand luggage only as you won't need that many different kinds of clothes in a resort, but in this case, think twice how you do it before with sunscreen and mosquito repellent. Buying them in your resort would be super expensive either.
3) Don't buy food at the airport or on the plane:
As mentioned, extra services during your Punta Cana trip can add up so try to keep spendings down. This is also valid for food until you arrive in your resort, especially as you might know that food on the way is either super expensive (airport) or super tiny (airplanes) – or both. Therefore, bring some snacks or even better a meal with you you can eat on the way. Sandwiches, avocados or fruits go a long way and are easy to bring from home. Instead of spending 40 USD on airport food for a couple, you can easily bring food of the same value, which just cost you 10 USD.
 Amount you can save with this insider tip on your Punta Cana vacation: 100 USD per person
Save money and book a shared airport shuttle in Punta Cana
Alright, now you have planned your whole trip with flights and hotels – it's time to think about the arrival. While the way from the airport to your all-inclusive resort is not far away, it is still recommendable to prebook this transfer* as it saves you money and hassle.
While private airport transfers are not particularly expensive in Punta Cana, it might be worth considering a shared airport shuttle, especially if you are traveling to Punta Cana on a budget and would like to save as much as you can during your vacation.
Especially when traveling alone, a shared airport shuttle can save you around 20-25 USD, so you can check out the options here to see if there is a fit for you. While shared airport shuttles are a bit slower due to waiting for other passengers, you might also be lucky and get a transfer on your own if there are no other travelers at the same time.
Amount you can save with this insider tip on your Punta Cana vacation: 5-25 USD per transfer, depending on the size of your group and the location of your hotel
Think twice if you really need this upgrade in your all-inclusive resort
 Once you have arrived at your all-inclusive resort with your airport transfer, you can breathe the first ocean breeze while proceeding into the lobby. At the reception, chances are that the check-in agent asks you for an optional upgrade (for a fee obviously). While this fancy VIP level ocean view room might indeed sound very tempting, think twice if you really need the extra amenities, particularly considering the costs. A 50 USD per person per night doesn't sound much at the first glance, but if you stay a week, the extra cost will add up to 700 USD for a couple. This money might be better invested into two new flights to the Caribbean, so think twice if the upgrade is a great deal for your Punta Cana vacation or if you better save this money. Particularly for longer stays, an upgrade is quite costly.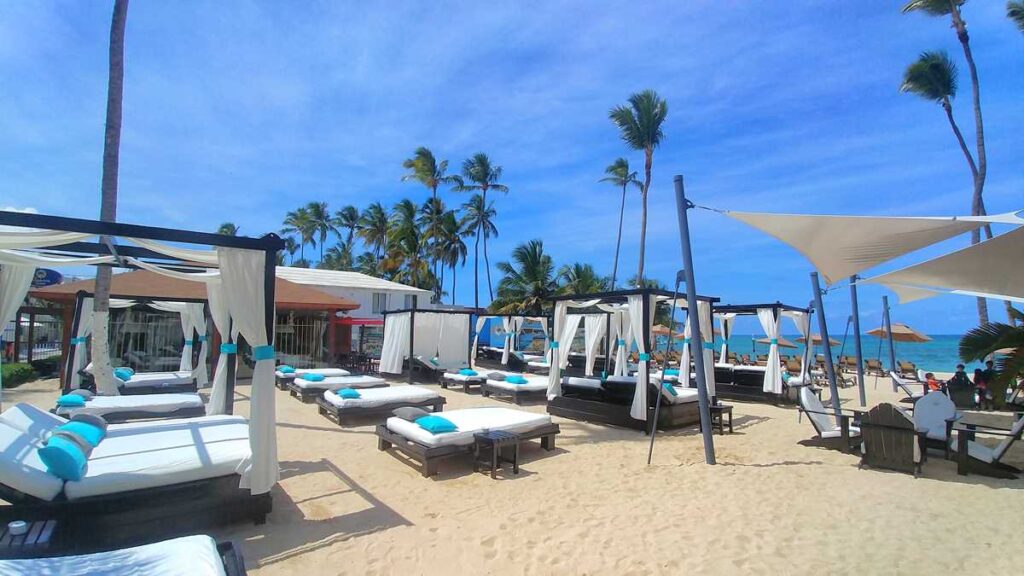 Amount you can save with this insider tip on your Punta Cana vacation: 25 USD and more per person per night
Keep costs down and use public transport or Uber in Punta Cana
 Once you have settled into your all-inclusive resort and enjoyed your first night in Punta Cana, you might also want to leave your resort, either just for exploring the surrounding, going to a supermarket or to visit a certain attraction in Punta Cana. While taxis are readily available in Punta Cana and can be taken from all resorts, they are quite expensive as even short hops will cost you at least 25 to 30 USD.
While a taxi is without a doubt the most comfortable way to move around in Punta Cana, it's worth considering the other options you have: public transport and Uber.
Public transport is the cheapest way of exploring Punta Cana. For 1 USD you can hop on a mini- or maxi van (called "guagua" in the Dominican Republic) and get to any place along the routes the busses are plying. Alternatively, you can take a motoconcho (kind of a taxi on a motorcycle) and take short rides for 1 or 2 USD. However, please note, even public transport is super cheap and you can save a lot of money while traveling Punta Cana on a budget, they are quite uncomfortable. Make sure to read my full guide about public transport in Punta Cana to see if this is something for you.
If you don't have to desperately save every single dollar, Uber is a good combination of taxis and public transport. As a thumb rule, Uber in Punta Cana costs 50-70% less than ordinary taxis in Punta Cana, so you can save considerably during your all-inclusive vacation if you want to venture off your resort. Please note that Uber is still very new in Punta Cana, so please check the status of service before relying on the app.
For more information about transport rates in general, you can check out my article about the prices in Punta Cana.
Amount you can save with this insider tip on your Punta Cana vacation: up to 30 USD for each ride in the Punta Cana Area
How to save money in Punta Cana: planning your excursions in Punta Cana
Save money when comparing excursions
 I assume (and hope 😉 ) that you are not only visiting Punta Cana to see your all-inclusive resort, but also to explore the surrounding area and the unique treasures the Dominican Republic has to offer. There are plenty of excursions you can book to see the natural beauty, to learn about the Dominican culture, to explore the Caribbean sea or to simply have some fun, but among the gazillion of excursions, it might be difficult to decide what is the best tour in Punta Cana. 
 Therefore, it is important to compare excursions and their prices. While it does not always pay off to book the cheapest of all excursions (because you might pay double if certain services are not included or simply due to poor performance of the provider), you certainly can save on your Punta Cana excursions when checking different tour operators. 
TRAVEL COACHING
Save money and time!
Do you need help planning a customized vacation in Punta Cana and the Dominican Republic? Is it difficult for you to decide what and where to book? Would you like to take advantage of someone with years of experience in the tourism industry (knowing all the travel hacks 😉 ) and living right in the place where you would like to spend your holiday?
That's what my personal travel coaching is for. I will design your tailor-made itinerary, tell you how to save money on your trip and send you the best insider tips and recommendations. All the information I send you are crafted with love and passion – and are coming with a money-back guarantee. Let me know how I can help you (check my packages here) and send me a request here!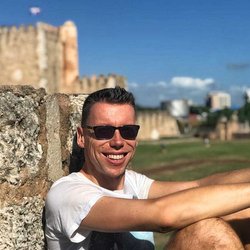 To start with, you can check with the two biggest excursion websites so far, Viator* and GetYourGuide*. They have hundreds of tours in Punta Cana, so I am sure you find the right one. Before booking one, check back here on Punta Cana Travel Blog for further information on the specific type of tour.
Amount you can save with this insider tip on your Punta Cana vacation: 10-30 USD per person per excursion
Filter for cheap excursions or multi-activity trips
 Ok, now you know where to book excursions in Punta Cana, but it is also not easy to find the right one, as there are hundreds of tour operators and thousands of different excursions out there. If you want to get the best out of it for as little money as possible, here are two super travel hacks for your Punta Cana holiday to keep your travel budget low.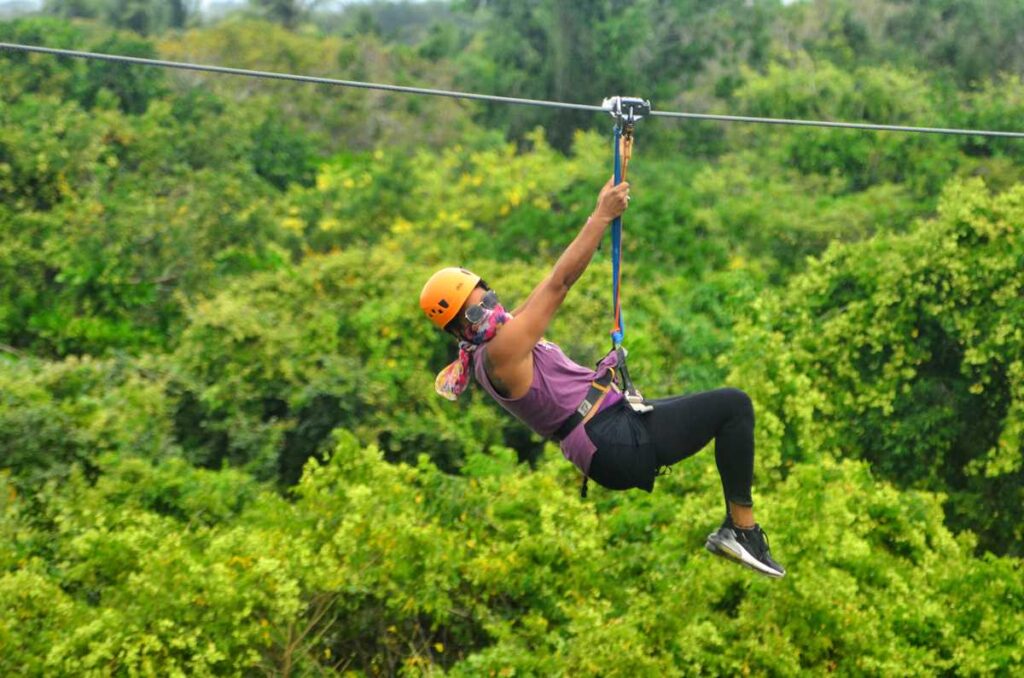 1) Book particular cheap excursions:
Typical excursion prices in Punta Cana usually vary between around 60 to 120 USD per person per trip. This is also what you have to pay if you want to go to the best of the best attractions in Punta Cana. However, if you don't have a specific place in mind and just want to see some different impressions of Punta Canas' nature and culture, you can also book many different excursions for 50 USD or less. Especially cultural trips or dune buggy adventures in Punta Cana can be great Punta Cana adventures for nearly no money, but also some party boats in Punta Cana sometimes offer promotions for under 50 USD.
The following excursions are a great option if traveling to Punta Cana on a budget:
2) Book multi-activity excursions:
Another option to save during your all-inclusive trip to Punta Cana is booking multiple activity excursions. Those are a kind of Punta Cana deal for excursions, as they combine various tours in one day. The big advantage here is that you only have to leave your resort once for let's say three activities (for example dune buggy, snorkeling and parasailing) instead of three times and it is also much cheaper than booking three different excursions for three different days.
 In the following widget, you can see some of the best multi-activity excursions in Punta Cana.
Amount you can save with this insider tip on your Punta Cana vacation: approx. 50 USD per person per excursion
Double-check prices if booking right at the resort
I know that not all of you want to book their Punta Cana excursions beforehand. This is no problem, as it can also be done on spot – either through the internet of your all-inclusive resort when you are relaxing on your sunchair or with your tour operator representative in the hotel lobby. While it certainly can pay off to have a contact person right in the resort, especially in case of problems, changes or special requests, it is also recommendable to double-check the prices of your excursion when booking right in the resort. Usually, personal assistance comes with an extra mark-up which is fine if you prefer this service.
Amount you can save with this insider tip on your Punta Cana vacation: 10-20 USD per person per excursion
Do excursions on your own (by rental car or public transport)
You don't need a group excursion for every place you want to visit. There are many things-to-do in Punta Cana where you can go on your own – either by public transport, Uber or with a rental car. Playa Macao, Montaña Redonda, Higuey, Santo Domingo and Los Haitises are a few of these options. As excursions in Punta Cana easily can cost up to 100 USD per person, you can save considerably when exploring these places on your own.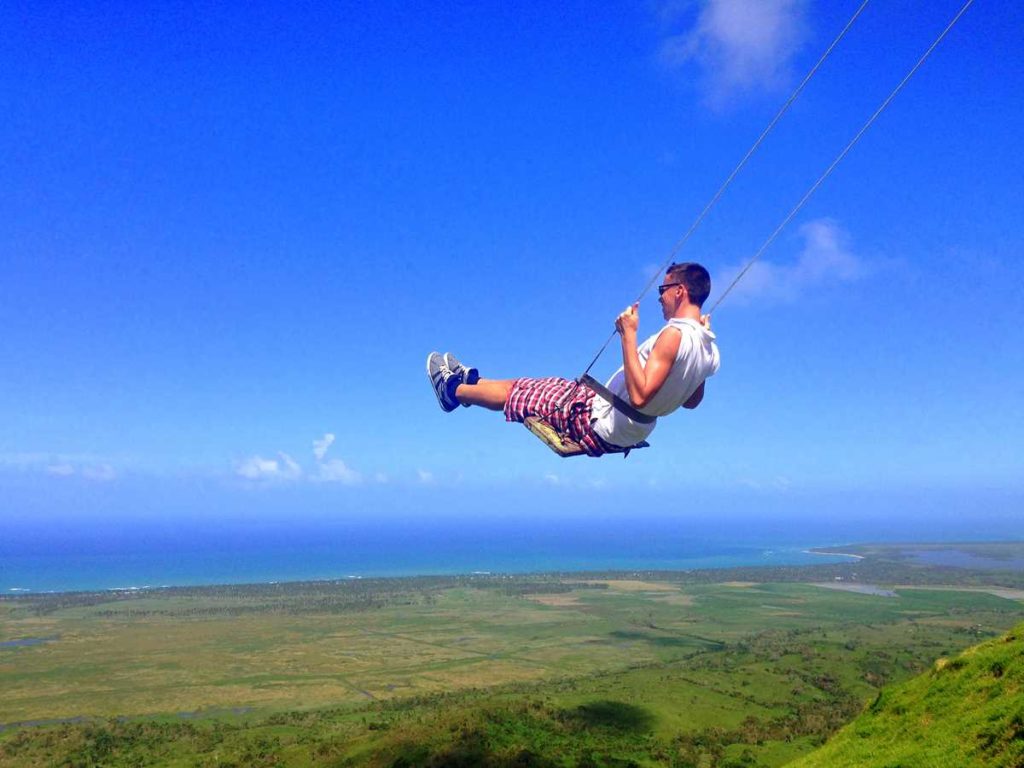 If you need some further ideas on what you can do in Punta Cana without a guided excursion, check out my 16 free things-to-do in Punta Cana as well as the 13 best day trips from Punta Cana. 
If you are not sure if a rental car is the right thing for you, continue reading if you shall rent a car in Punta Cana.
Amount you can save with this insider tip on your Punta Cana vacation: 15-35 USD per person per excursion
How to save money in Punta Cana: buying souvenirs and other stuff
Negotiate!
One of the first rules when traveling in Punta Cana and buying products locally is to negotiate everything which doesn't have fixed price tags. While you don't negotiate in the supermarket, in the resort, when using public transport (guaguas) or when visiting local bars and restaurants, you have to negotiate when buying anything from beach vendors, when using taxis and motoconchos, when visiting souvenir shops or whenever someone is offering something outside of an ordinary store.
While it might be difficult to know the correct price, there is a simple trick and insider tip to find it out. When someone mentions their opening price to you, reply with a ridiculously low price. The vendor will seem to be outraged at the first moment but will get into the game of negotiation soon. Stick with your price as long as possible. If the vendor doesn't sell it for the price you name, walk away. If he doesn't prevent you from going away, the price was indeed too low. In this case, go to the next shop (or product) and repeat the process with a slightly higher price.
 By following this strict negotiation rule, you will save hundreds of dollars and get great deals in Punta Cana, especially when buying a lot of souvenirs to take home from Punta Cana.
Amount you can save with this insider tip on your Punta Cana vacation: a lot …
Go to a supermarket to buy souvenirs
However, there is another way to save even more on Punta Cana souvenirs, especially when looking for food-/drink-based products to take home, such as local chocolate, Caribbean rum, Dominican cigars or the delicious local coffee. You can find all these things in typical souvenir stores, but why not going to the local supermarket in Punta Cana and buying the same brands for a fraction of the price?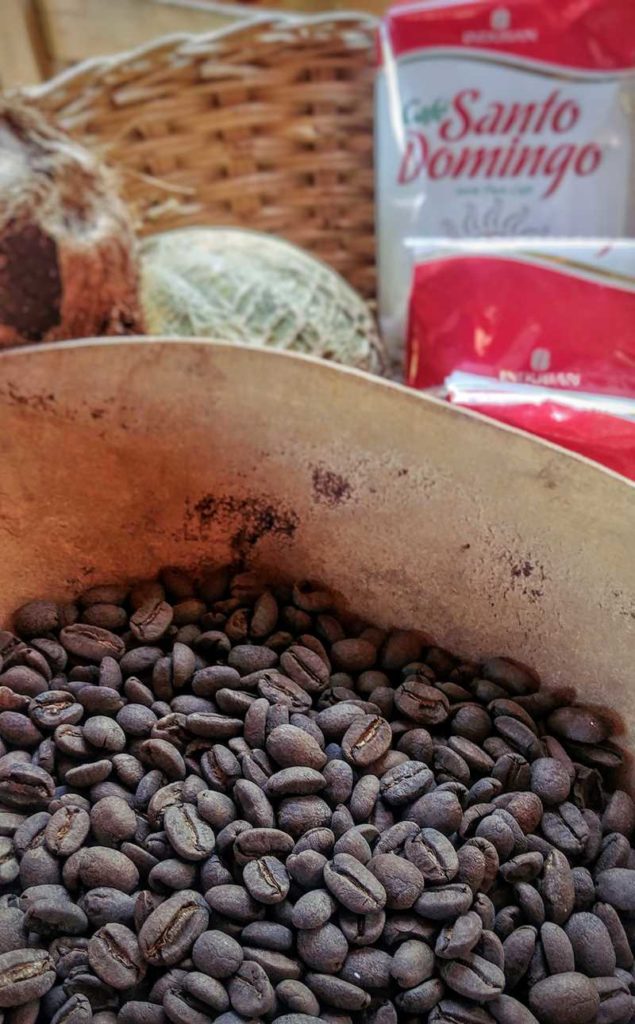 There are 5 big supermarkets in the Punta Cana area, of which particularly Jumbo, Pola and Lama are recommendable to buy local products. You can buy all the products mentioned for the lowest available price and might even have a bigger selection of unique organic local produce, such as peanuts from Dajabón, honey from Punta Rucia (both in the northwest of the Dominican Republic), cashews from the Azua area, sweets ("dulces") from Higuey, coconut oil from Samaná or spices from different parts of the Dominican Republic. Those are authentic and cheap souvenirs and you can save a fortune compared to the typical souvenir stores in Punta Cana. Check out this article here for typical prices in Punta Cana.
Amount you can save with this insider tip on your Punta Cana vacation: hundreds of dollars depending on the number of souvenirs you are planning to buy.
Pack wisely and don't buy stuff at the hotel shop
 Last but not least, if you are not fancy to venture out to a local supermarket and buy Dominican produce, you can of course also enjoy the entire holiday in your all-inclusive resort. Just if you do so, pack wisely and don't rely on the shops all the all-inclusive resorts have on their grounds. They are simply overpriced and shopping there isn't any kind of fun. Bring enough sunscreen, sunglasses, cigarettes and all the other things you might need from home to avoid shopping at these places. A tube of sunscreen can easily cost 35 USD, cigarettes close to 10 USD and so on … 
 Amount you can save with this insider tip on your Punta Cana vacation:10-20 USD per product
Don't fall for tourist traps
 Another travel tip for your Punta Cana vacation is to not fall into tourist traps. In general, it is pretty safe to travel to Punta Cana. As most people tend to stay in their resorts or explore the surrounding on excursions, there is not so much space for scams as you find them in big cities like New York, Paris or Cairo. However, there are a few things you should take care of, among them:
– don't attend the timeshare presentation in the resorts (they usually invite you for breakfast)
– don't buy excursions in Punta Cana from beach vendors (except if you really know what you do)
– always ask for the price first before buying something on the street or before entering a taxi
 There are some more precautions you might take depending on how you organize your Punta Cana trip. Read all of them in our extensive article if it is safe to travel to Punta Cana.
Are you looking for further information to determine your travel budget? Check out the following articles:
– Is Punta Cana expensive? A guide about all the prices in Punta Cana …
– How to travel Punta Cana on a budget …
What are your saving tips for a Punta Cana vacation? Do you have further ideas to lower the costs while on holiday in an all-inclusive resort in the Dominican Republic? Let me know your comments, I am happy to read them!
SHARING IS CARING! IF YOU ENJOYED THIS ARTICLE, PLEASE SHARE WITH YOUR FRIENDS – I WOULD APPRECIATE IT A LOT.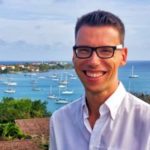 CHRIS
Author, Travel Coach & Punta Cana based digital nomad
Hey, I am Chris, a born and raised German, travel-addictive and Caribbean Soul. Since 2011 I have been living in the Caribbean, among them 5 years in the Dominican Republic. Punta Cana is my home-base here in the country and I'd love to tell you more about how to experience Punta Cana off-the-beaten-track and give you all the advice you want to know for your vacation in Punta Cana.