There are a lot of (partly wrong) rumors and expectations when it comes to crime and safety in Punta Cana and the Dominican Republic. That's why I'd love to give you a detailed and honest evaluation of the question if it is safe to travel to Punta Cana. I'll tell you which are the safest places to stay, what not to do in Punta Cana and if Punta Cana is safe in terms of crime, safety, health or transport, depending on how you organize your holiday. You'll find a lot of surprising insights and very helpful tips for precautions you can take during your Punta Cana holiday in this article. These will help you to stay safe in Punta Cana – and to have an even more fantastic holiday than you can imagine.
Is my resort in Punta Cana safe?
The first question most people are raising when it comes to Punta Cana's safety is about the all-inclusive resorts in Punta Cana. Is my resort such as Majestic or Excellence Punta Cana safe? What kind of incidents have happened in the past and what kind of safety precautions shall you take? We'll have a closer look at this in the next section.
Safety measures by the resort in Punta Cana
As general information, there is no such thing as the safest resort in Punta Cana or Cap Cana. Considering the following measures which are implemented by nearly every resort, you will see that all the Punta Cana resorts are super safe:
1. 24-Hour Security: All-inclusive resorts in Punta Cana have a 24-hour security team to monitor the property and ensure the safety of guests.
2. Security Cameras: Security cameras are installed throughout the property to monitor activity and deter crime.
3. Access Control: All Punta Cana resorts use access control measures such as key cards or wristbands to limit access to the property and ensure only guests are on the premises.
4. Medical Staff: Most all-inclusive resorts have a medical staff or an on-call doctor available to attend to any medical emergency.
5. Lifeguards: All resorts in Punta Cana with swimming pools or beaches have lifeguards on duty to ensure the safety of guests in the water.
6. Safe Storage: All all-inclusive hotels in Punta Cana provide guests with a safe deposit box in their rooms to store valuable items. However, a few low-budget resorts in Punta Cana are still charging a small daily fee for using the safe.
7. Fire Safety: Resorts are equipped with fire safety measures such as fire alarms, smoke detectors and fire extinguishers.
8. Background Checks: Resorts typically conduct intense background checks on employees to ensure their safety and the safety of guests.
9. COVID-19 Protocols: In response to the COVID-19 pandemic, resorts have implemented additional safety protocols such as enhanced cleaning and disinfecting procedures and health screenings for guests and staff.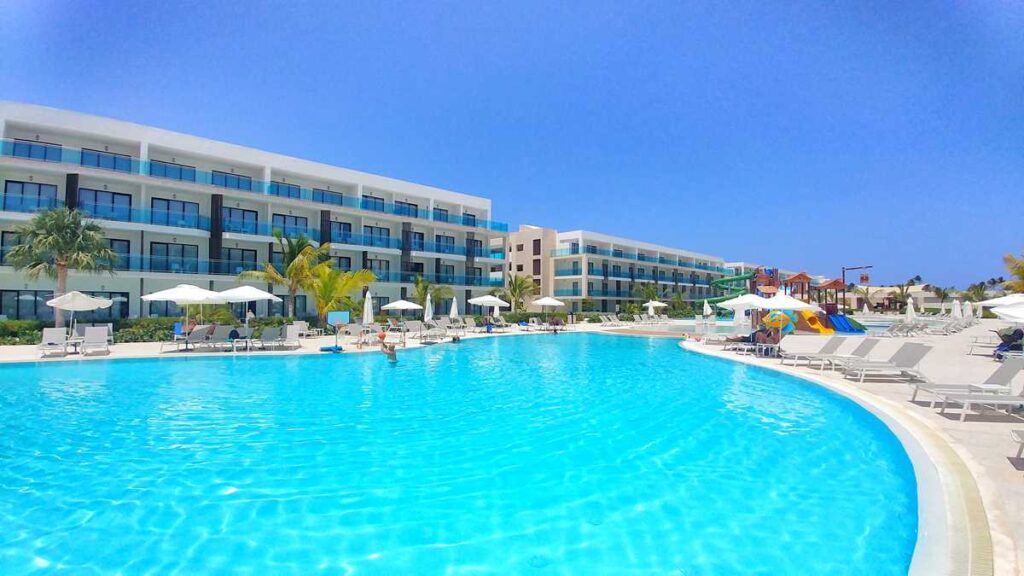 Common problems regarding Punta Cana resort's safety
As you can see, you're well taken care of when traveling to Punta Cana or Cap Cana and don't have to worry much about Punta Cana's resort safety. There is 24h surveillance, crime is actually non-existing. However, there are still a few things and problems you should know about to avoid any inconveniences:
Theft from the room:
There is always a low chance that housekeeping or any other staff member authorized to enter your room takes respectively steals smaller things from your room.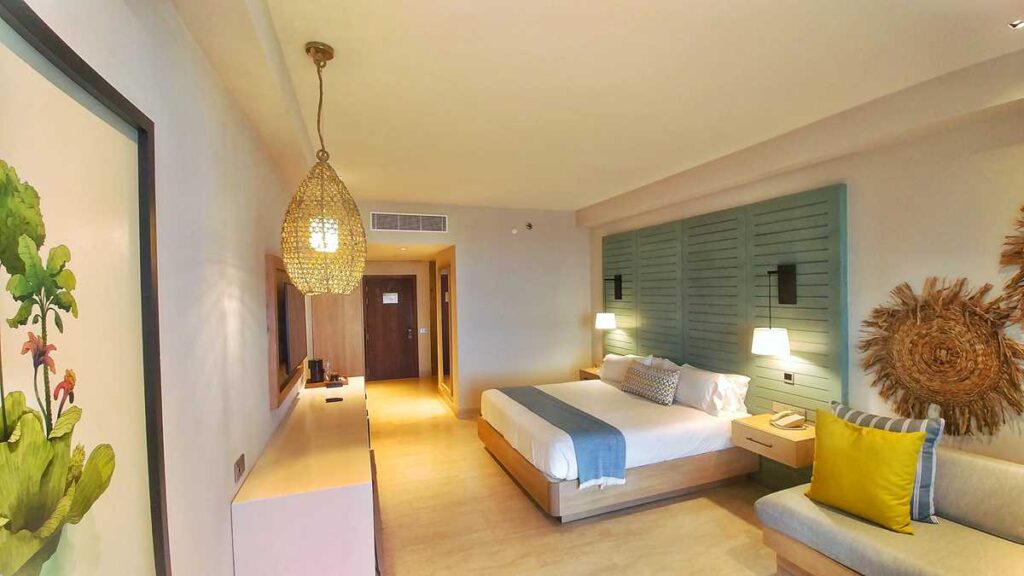 Theft from the safe:
Safes in Punta Cana should be safe, but they aren't 100% safe. There is always the unlikely chance that someone with the master password can open your safe (most likely not housekeeping, but you never know)
Theft in public areas:
Even though resorts are safe, always keep an eye on your valuables. They still can get stolen, for example at the pool, at the beach or the restaurant – and you won't believe it, but in more than 50% of the cases they get stolen by other guests, not by the staff. This also applies to the high-end Cap Cana hotels.
Sexual harassment:
There have been very rare reports about sexual harassment in Punta Cana and the Dominican Republic, but considering the statistics of maybe 1 or 2 cases for every 1 million (!) visitors, this can be disregarded. Punta Cana is safe in these terms.
Food poisoning:
People always blame food poisoning for any kind of stomach problems. However, knowing the sanitary guidelines in Punta Canas resorts, this is highly unlikely. Stomach issues rather come from another cause people often disregard – I'll tell you in the next section what its about and what precautions you can take for your Punta Cana safety in resorts.
Sunstroke:
The sun in Punta Cana, the Dominican Republic and the entire Caribbean is very intense.
Precautions for staying safe in Punta Canas' resort
Ok, you see that in general, it is very safe to go to Punta Canas' resorts, Cap Cana is safe as well. But you might wonder how to take care of the few things brought up above. To avoid any of the issues mentioned in the previous section, we recommend the following safety precautions for your vacation (which are not only valid for Punta Cana, they apply to the entire Dominican Republic and the Caribbean, incl. Mexico):
1) Leave your valuables at home (to avoid theft):
Leave your valuables such as expensive electronic gear, jewelry or anything else with an intrinsic personal value at home. Like this, you don't have to worry that anything important get stolen, even not from your room or the safe.
2) Don't travel with large amounts of cash (to avoid theft):
I often hear about people traveling to Punta Cana with large amounts of cash (500 or 1000+ USD). This is absolutely not necessary. Small bills outside of the resorts can be paid in cash, everything else is usually payable with a credit card. There are also ATMs in most of the major resorts, where you can get the local currency.
3) Don't get into too close interaction with the staff (to avoid sexual harassment):
While it is definitely fun to interact with the locals and you absolutely should do this, don't extravagate. Don't go home with anyone, don't get too sensual and be suspicious in case of any invitation outside of the resort grounds.
4) Watch what you drink and eat (to avoid food poisoning):
This is one of the most important points (most people don't know about) when it comes to staying safe in Punta Cana and Cap Cana. Food poisoning usually comes from the quantities you consume, especially those your body is not used to. Don't drink too many iced drinks (not because the ice is bad, your body just can't handle the amount), watch your alcohol consumption (again, the alcohol is not faked, your body is still not used to digest alcohol from noon to midnight with the sun burning above you) and eat reasonable amounts (just because there is a buffet doesn't mean you have to eat 3 plates when you usually only eat one). This being said, in 98% of the cases the guest is responsible for food poisoning in Punta Cana, not the hotel. Eating and drinking (wayyy) too much are two of the things of what not to do in Punta Cana.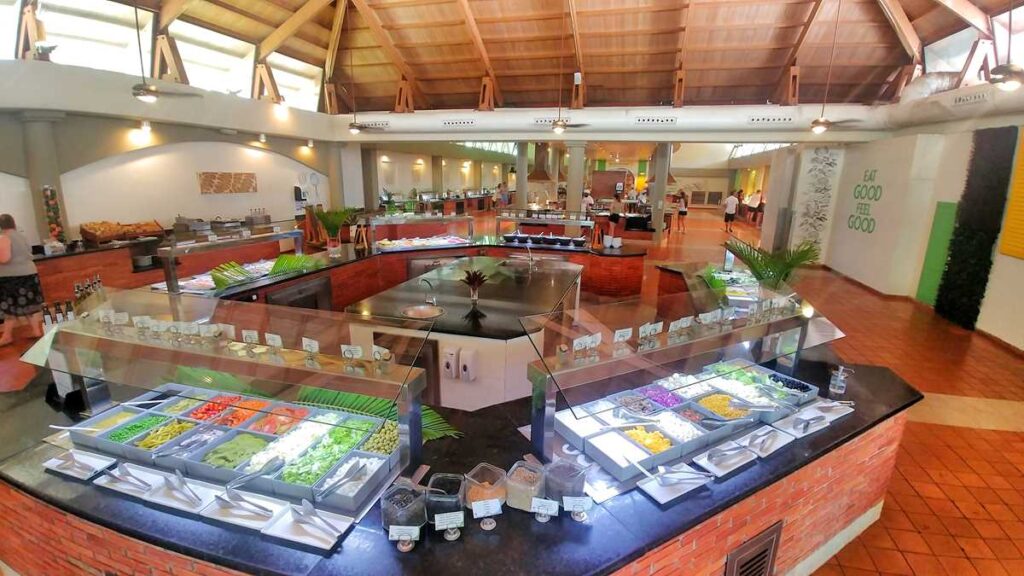 5) Avoid the midday sun (to avoid sunstroke):
The sun is super intense in the Caribbean, so please avoid staying out in the sun between 11 am and 3 pm.
With those Punta Cana safety tips, you will definitely have a great holiday in the Dominican Republic and won't have a problem staying safe. It is not dangerous in Punta Cana.
In case you're wondering if it is safe to walk around in Punta Cana, especially when leaving the resort, check further below in this Punta Cana safety guide as there is a separate section about this topic.
Is Punta Cana safe in terms of health?
Punta Cana is a safe travel destination in general when it comes to health issues, but let's have a closer look. There is no malaria in Punta Cana and the Dominican Republic (including Cap Cana), so you don't have to care about this. Cholera is also not an issue, even though in 2023 there have been single cases reported in some of the poorest neighborhoods in Santo Domingo (far away from where any tourist would wander).
Still, there are some health issues you should at least know about to stay safe in Punta Cana and take precautions where necessary:
1. Traveler's diarrhea:
This is a common problem for travelers to many destinations, including Punta Cana. It is caused by consuming types and amounts of food or drinks your body is not used to. Furthermore, there are always bacteria that aren't necessarily harmful but which your stomach doesn't know hence it has more work to do.
I have mentioned some precautions in the "how to stay safe in Punta Canas' resorts"-section. In addition, please note that tap water is not drinkable in Punta Cana and the Dominican Republic, however, it is considered safe for brushing your teeth. Ice cubes are usually not a problem (in resorts or restaurants), as they are (usually) always made with purified water.
2. Sunburn and heat exhaustion:
Punta Cana has a tropical climate, and the sun can be intense. To stay safe, it is essential to apply sunscreen regularly, wear a hat and sunglasses and stay hydrated to avoid sunburn and heat exhaustion. Don't underestimate the sun, particularly on your first days in the Dominican Republic, you get sunburnt quicker than you might think.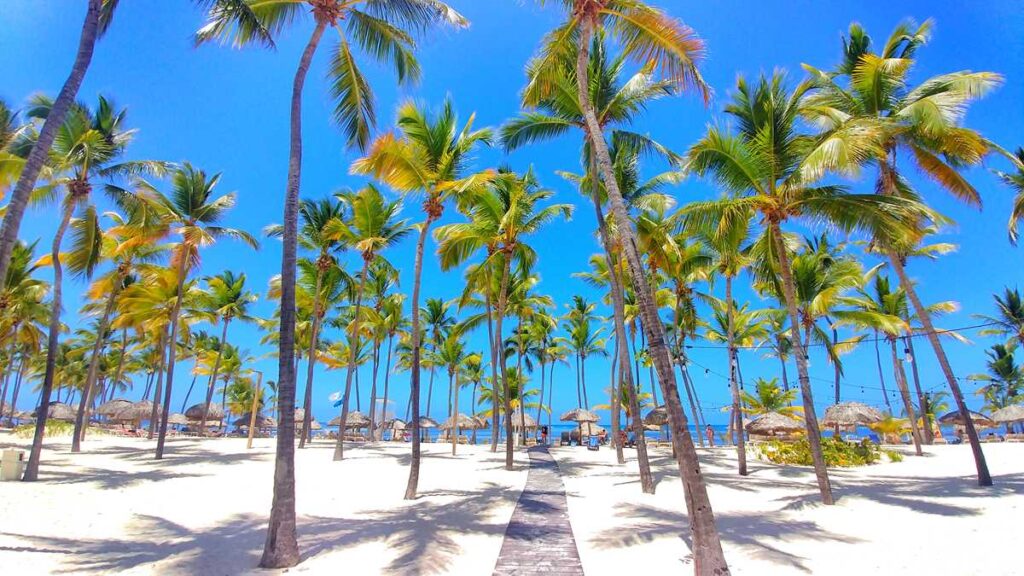 3. Mosquito-borne diseases:
Punta Cana is located in a region where mosquito-borne diseases such as dengue, Zika, and chikungunya are existent. It is crucial to take measures to prevent mosquito bites, particularly during dawn and dusk, such as using insect repellent, wearing long-sleeved clothing (especially long pants at night as mosquitos love to bite at the ankles and the feet) and sleeping under mosquito nets (or with air-condition like in most resorts in Punta Cana, while keeping the room and balcony doors shut as much as possible during the day and the night). While mosquitos are also present in resorts, they don't face a major problem as most resorts are fumigating their grounds intensely. Mosquitos can also hardly be found in air-conditioned areas. Still, you should pack some mosquito repellent for your Cap Cana or Punta Cana holiday just to be on the safe side.
4. Dehydration:
The hot and humid climate of Punta Cana can cause dehydration. It is important to drink plenty of water and avoid too much alcohol and caffeine.
As long as you protect yourself from the intense sun and more than the occasional mosquito bites, Punta Cana is safe to visit in 2023.
Punta Cana vaccination requirements
Talking about staying safe in Punta Cana in terms of health, I'd also like to throw a glance at the vaccination requirements in Punta Cana.
Luckily, you can travel to Punta Cana without a vaccine.
However, if you are arriving directly from a country where yellow fever exists (such as Panama, Colombia, Costa Rica or Brazil), you might be asked for a yellow fever vaccine to enter the Dominican Republic.
Besides this, the Centers for Disease Control and Prevention (CDC) recommends the hepatitis A vaccine for all travelers to the Dominican Republic, regardless of the length of their stay or their destination. However, in my opinion, you can safely travel to Punta Cana also without a Hepatitis A vaccine, especially for a resort holiday in the Dominican Republic.
There are some further vaccine recommendations for the Dominican Republic, but all of those vaccinations are not required in Punta Cana or Cap Cana if you plan a typical short-term holiday. Punta Cana (and the Dominican Republic) is pretty safe by those standards. The recommended vaccinations for longer stays are:
1. Typhoid: The CDC recommends the typhoid vaccine for travelers who will be staying with friends or relatives or who will be traveling to smaller cities or rural areas where food and water may be contaminated.
2. Hepatitis B: The hepatitis B vaccine is recommended for travelers who may have sexual contact with locals, require medical treatment, or plan to stay for an extended period.
3. Rabies: The rabies vaccine is recommended for travelers who will be spending a lot of time outdoors, such as hiking or camping, or who will be in contact with animals.
4. Influenza: The CDC recommends the influenza vaccine for all travelers to the Dominican Republic, as the flu can occur year-round. (even though I am not sure if the flu in the US is similar to the one in the Dominican Republic)
TRAVEL COACHING
Save money and time!
Do you need help planning a customized vacation in Punta Cana and the Dominican Republic? Is it difficult for you to decide what and where to book? Would you like to take advantage of someone with years of experience in the tourism industry (knowing all the travel hacks 😉 ) and living right in the place where you would like to spend your holiday?
That's what my personal travel coaching is for. I will design your tailor-made itinerary, tell you how to save money on your trip and send you the best insider tips and recommendations. All the information I send you are crafted with love and passion – and are coming with a money-back guarantee. Let me know how I can help you (check my packages here) and send me a request here!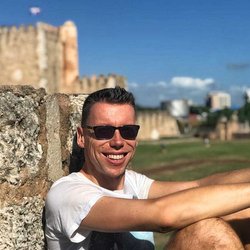 Is Punta Cana safe in terms of crime?
People often think that Punta Cana is dangerous, probably because it is located in the Dominican Republic, which indeed has some problems in terms of crime. However, two things are very important to understand:
– Punta Cana can be considered one of the safest places in the Dominican Republic (and it is even safer in Cap Cana)
– even the Dominican Republic can be considered pretty safe, at least compared to Mexico, Colombia or other famous holiday destinations, particularly as 95% of all criminal acts are happening in places where tourists would never go to (for example in the poor neighborhoods of the big cities)
Furthermore, except for some petty theft, there is hardly any Punta Cana crime that is exclusively targeted at tourists. One can go even further and say that tourists are particularly safe in Punta Cana and the Dominican Republic, as delicts against foreigners are usually harder pursued than against locals.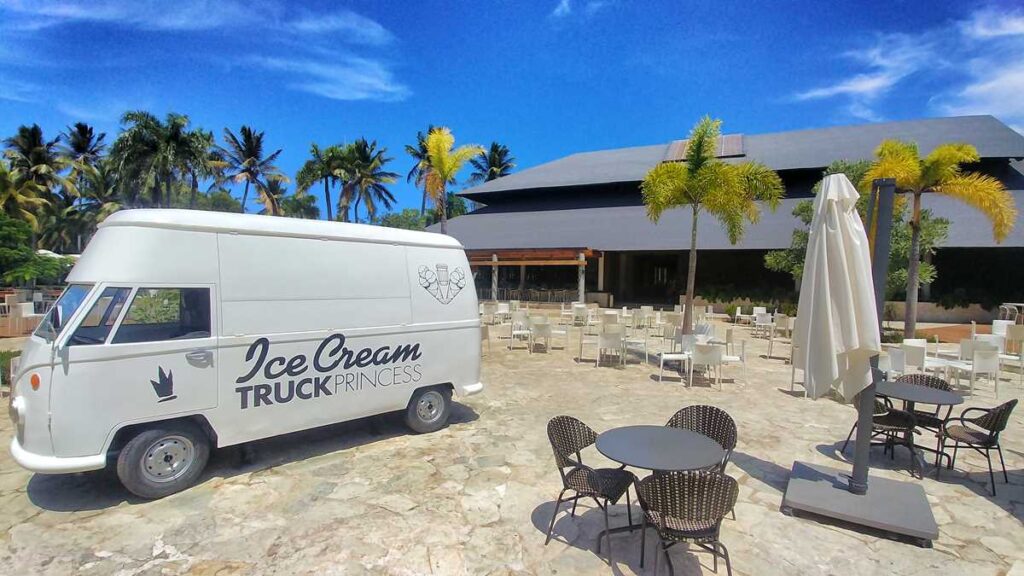 This is probably not what you're expected to read as most people think that Punta Cana is dangerous. However, from over 6 years living in Punta Cana and different parts of the Dominican Republic I can tell you that the level of crime is decent in Punta Cana and elsewhere – if not, I would not have lived that long in this country as my safety is also an important concern for me.
This being said, you can consider Punta Cana safe. I was working for over 5 years with hundreds of tourists who were traveling in the entire Dominican Republic including Punta Cana (we organized the trips for them and were in contact 24/7 during their journey through the country) and never anything happened in terms of crime or personal safety. Also personally I have never had any negative experiences or bad incidents the entire time I was living in the Dominican Republic (except for one failed attempt of stealing my phone which was my own fault as I was walking at night in Santo Domingo in a shady area where you shouldn't walk at night).
Crime statistics in Punta Cana and the Dominican Republic
Even though I hope my personal experiences will help you when considering if it is safe to travel to Punta Cana in 2023, I still want to try to back those thoughts with some substantial figures from statistics and evaluations.
As indicated above, the province La Altagracia, where Punta Cana belongs to, is one of the safest places in the Dominican Republic. Around 60% of all criminal delicts are happening in 5 provinces of the country (Santo Domingo, Distrito Nacional, Santiago, Puerto Plata and San Cristobal), La Altagracia not being among them. Even though La Altagracia is the 6th most-populated province in the Dominican Republic, it only is home to 2% of all delicts (ranking 12th among all Dominican Republic provinces).
If you compare Punta Cana with Santo Domingo, you also can clearly see why Punta Cana is safe and why the rest of the Dominican Republic might have a more dangerous reputation (but again, most of the incidents are happening where tourists are never going to).
While the province of Punta Cana, La Altagracia, counted 665 reported delicts in the first three months of 2021 (the latest statistics available), Santo Domingo (the province of Santo Domingo + the national District) was home to more than 10000 reported incidents.
Furthermore, the United States Department of State's Overseas Security Advisory Council (OSAC) states that Punta Canas' crime rates are generally low.
Crime statistics compared with other cities
It is very hard to compare crime statistics with each other, but for a very generalized approach, there is a platform called Numbeo, where you can see the general level of crime in a city, including Punta Cana. Let's compare those with some cities in the US to see if the Dominican Republic and Punta Cana are safe for tourists. All numbers in this section are taken from numbeo.com, which considers muggings, robberies, theft, drug dealing, assault and if it is safe to walk alone at night and during the day, among other categories. Most of the statistics are taken according to the observations and feelings of the members and inhabitants of the respective city.
Zurich Security Level: 80/100
Toronto Security Level: 58/100
Denver Security Level: 54/100
Punta Cana Security Level: 52/100
New York Security Level: 51/100
Miami Security Level: 47/100
Los Angeles Security Level: 47/100
Santo Domingo Security Level: 32/100
Caracas Security Level: 16/100
As you can see from those crime statistics, Punta Cana is relatively seen safer than New York or Miami.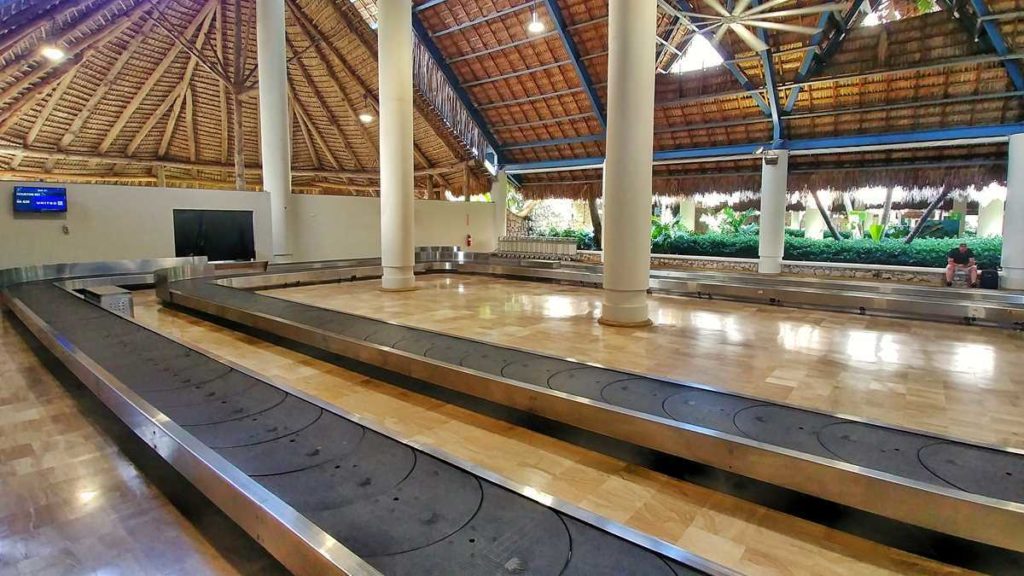 Crime statistics of Punta Cana compared with Cancun and Mexico
Another question often asked is if Punta Cana is safer than Cancun respectively Mexico. Considering gang violence, a high rate of homicides and ongoing drug trafficking problems in Cancún and Mexico, the answer here is pretty clear: Punta Cana is safer than Cancún.
Still, let's dig a bit deeper when it comes to safety between Punta Cana and Cancun.
According to the US Department of State's 2021 Crime and Safety Report for Mexico, Cancun and the surrounding state of Quintana Roo experienced an increase in violent crime in recent years, including homicides, kidnappings, and robberies. The report states that there were 448 homicides in Quintana Roo in 2020, which represents a rate of 24.8 per 100,000 inhabitants. However, it's important to note that these figures are for the entire state, not just Cancun. La Altagracia in the Dominican Republic has a rate of 10.4 per 100,000 inhabitants, even though most of them occur in the provincial capital of Higuey, not in Punta Cana. Following that, Punta Canas' crime rates are much lower than those in Cancún.
Also if comparing the Numbeo Crime Index between Punta Cana and Cancun*, you'll see that Punta Cana is much safer than Cancun, Mexico or the Riviera Maya.
Punta Cana Security Level: 52/100
Playa del Carmen Security Level: 51/100
Cancún Security Level: 43/100
When planning an all-inclusive holiday, you can assume (in most cases) that Punta Cana is safer than Mexico.
Is Punta Cana safe in terms of nature?
Punta Cana's safety can also be evaluated according to another category: nature. While Mexico for example is prone to hurricanes, seaweed or snakes, Punta Cana has some similar and some other natural concerns which one at least should know about. They are usually not life-threatening, but it is good to know about these issues to determine whether Punta Cana is safe to travel to right now.
Dangerous animals in Punta Cana
Being an island (together with Haiti), the Dominican Republic has a large advantage that there are no venomous snakes present. Therefore, if you fear snakes or snake bites, you can rest assured, you're super safe in Punta Cana and Cap Cana.
The threat of mosquitos we have already evaluated further above in the section about the resort safety in Punta Cana. Particularly in the resorts, animals are very rare as they have a pretty strict pest control policy. Still, spiders, centipedes or cockroaches might rarely occur, even though they are not dangerous. Just remember that you're in a tropical country, where it is impossible to get 100% rid of all animals.
One thing to watch in order to stay safe when visiting Punta Cana is the occurrence of jellyfish. While they are very rare and it is unlikely that you encounter one, it still can happen. I would say the chances are far below 1%.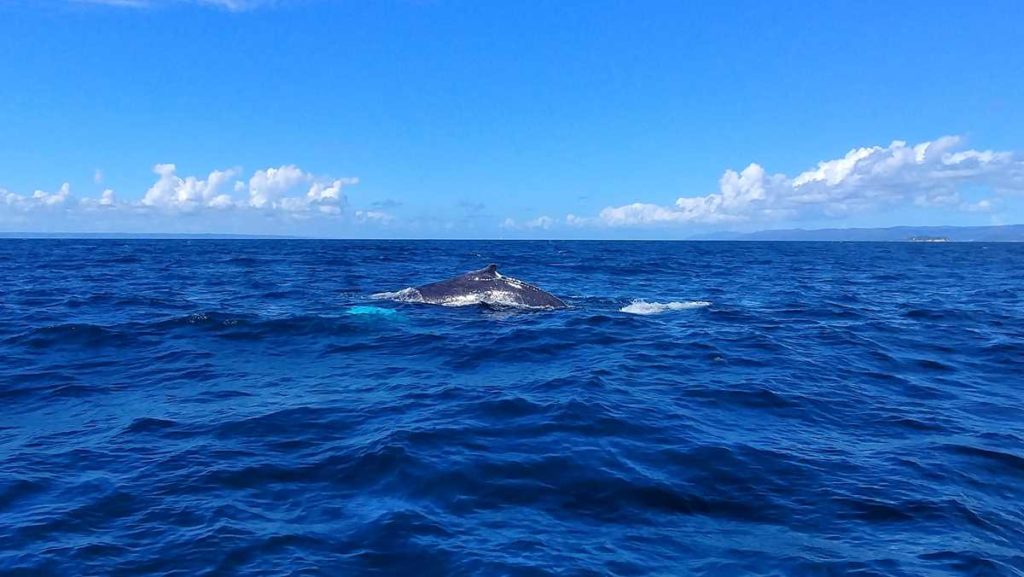 There are also sharks in Punta Cana, which are particularly famous when going on a snorkeling tour in Punta Cana or when scuba diving in the Dominican Republic. Luckily, the entire coastline of the Dominican Republic is surrounded by a coral reef, which acts as a natural barrier for sharks.
Therefore just 4 light shark attacks have happened in the Dominican Republic since 1963 (that's 1 attack every 15 years!), with the most current one occurring in 2016.
To compare Punta Cana with the United States: the US counted 41 shark attacks only in 2022, the Dominican Republic 0.
Last but not least I'd like to mention jellyfish, which are also present in Cap Canas' and Punta Canas' waters and may pose a concern to your personal safety. However, also here, the chances are very low as the jellyfish population is very moderate. I doubt that there are official statistics but I would guess that a few hundred visitors each year (among more than 3 million tourists every year in Punta Cana) are stung by jellyfish in Punta Cana.
Summarizing all the animal threats it can be said that you don't have to worry about your safety in Punta Cana 2023. Even though sharks, jellyfish and spiders are present, they pose an extremely low to no risk for travelers. The biggest threat is the mosquito, for which we have explained the precautions further above.
Hurricanes in Punta Cana
The biggest natural threat regarding safety in Punta Cana is probably a hurricane. Hurricane season is each year from June to November, with September and October being the most intense months.
When talking about hurricanes in Punta Cana and Cap Cana, one has to understand a few things:
hurricanes are usually predictable a few days in advance, hence it is more than unlikely that you're getting surprised by one
the threat of hurricanes is usually not the wind, but mostly the massive amounts of rain
resorts are usually built pretty hurricane safe. You can either stay in your room or get evacuated into a hurricane shelter
in case of a tropical storm or a hurricane, the resort takes full care of you. They still feed you, they evacuate you if necessary and they give you all the necessary instructions
Therefore, hurricanes are hardly posing a risk to your life (except for the super hurricanes). Especially when staying in an all-inclusive resort in Punta Cana, safety is your first concern. It usually just interferes with your holiday by 2-3 days, as beaches and pools are closed in this case. Obviously, this is a problem when you just plan a 4-day getaway to Punta Cana.
Therefore, if you want to make sure 100% that you won't experience any tropical storms or hurricanes, you shall travel to Punta Cana between December to May. June, July and the second half of November are also very reasonable months with low chances for any tropical storm.
The weather in Punta Cana
Most of the weather-related dangers in Punta Cana have already been mentioned: sun, rainfall and wind. You can read more about the weather in Punta Cana here.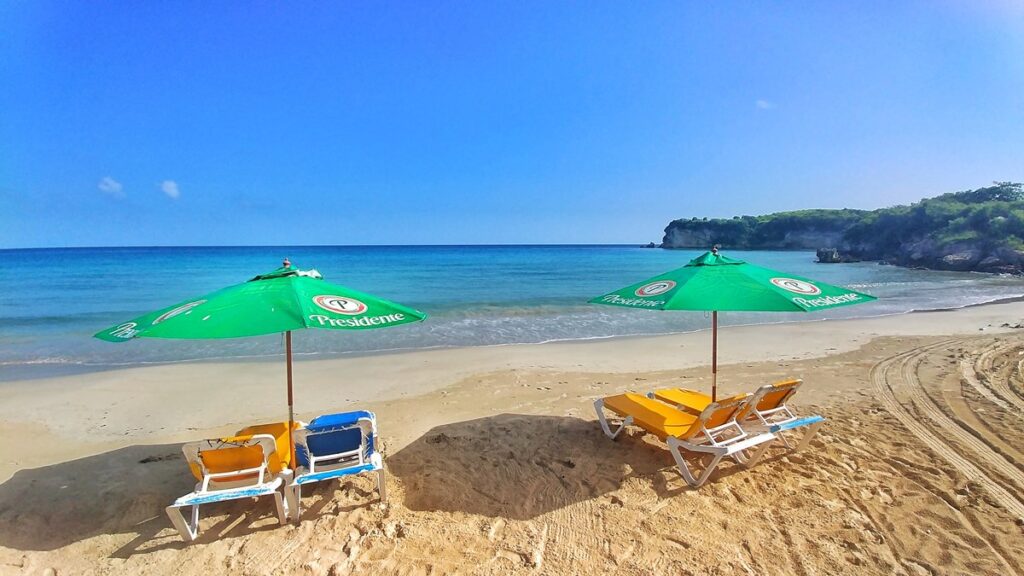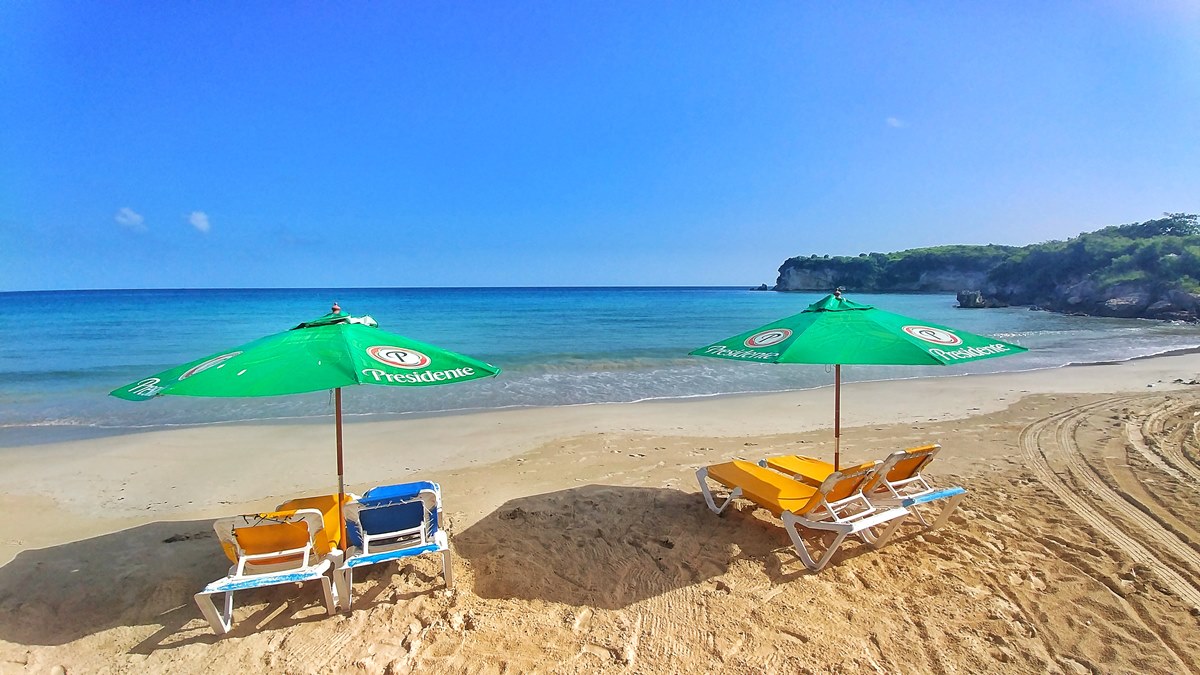 Seaweed in Punta Cana
The seaweed in the Dominican Republic and the entire Caribbean is a phenomenon, which has intensified during the last few years. Was it more a seasonal appearance a couple of years ago, it now gets pretty persistent throughout the year, sometimes more, sometimes less.
Even though the sargassum in Punta Cana might be pretty annoying for the gorgeous photos of Punta Canas beaches you wanted to take, it is absolutely not dangerous, meaning that it is safe to visit Punta Cana. Cap Cana also gets its fair share of seaweed, even though most resorts in the meantime have a fence out in the ocean which keeps the majority away. The seaweed in Punta Cana won't have any effect on your body, neither the one washed ashore nor the one still swimming in the ocean. The beaches in Punta Cana are also getting regularly cleaned from the seaweed. 
Another thing important to know is that the seaweed at the Riviera Maya and in Cancun is usually even worse. If you're looking for a seaweed-free holiday in the Caribbean, check out Bayahibe. You can read more about it in our Bayahibe Travel Guide and the best all-inclusive resorts in Bayahibe.
Are my excursions in Punta Cana safe?
All the excursions in Punta Cana can be considered safe, especially when being on tour with a licensed tour operator. To make sure you're booking with a licensed excursion agency, I'd recommend booking through reliable platforms like Viator* or Get Your Guide*. By choosing one of those platforms you can also thoroughly check reviews and make sure that the tour operator has an excellent reputation.
Some further recommendations to stay safe in Punta Cana while on excursions are the following:
1. Follow safety guidelines:
Listen carefully to instructions provided by tour guides during Punta Cana excursions and follow all safety guidelines. Wear appropriate clothing, footwear and protective gear if required.
2. Stay hydrated and protected from the sun:
As already mentioned above in our "Punta Cana Safety Guide", the Caribbean sun can be strong, so be sure to drink plenty of water and wear sunscreen and a hat to protect yourself from the sun.
3. Keep your valuables safe:
Avoid bringing valuable items on excursions and keep your belongings close to you at all times. Use a waterproof pouch or bag to protect your phone and other electronics from getting wet, especially while on a snorkeling or catamaran tour in Punta Cana or when visiting the famous Isla Saona or Isla Catalina.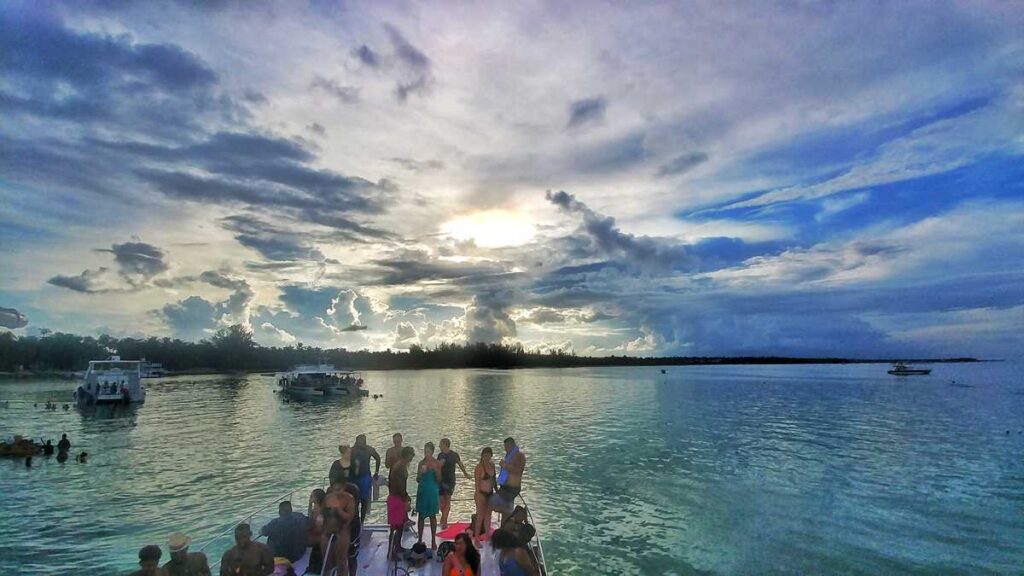 Are the transport options in Punta Cana safe?
When talking about road transport in Punta Cana, there is a statistic that indeed Punta Cana is dangerous. The bad news: the Dominican Republic has the highest rate (29.3) of road deaths per 100.000 inhabitants of the entire Western hemisphere. The rate in the US is at 12.4. The good news: 80-90% of these road deaths are reckless motorcycle drivers, who are having illegal races or speeding through the countryside without any reason (and without any safety precautions).
Therefore, especially taking into consideration the well-maintained and well-lit roads from Punta Cana Airport to your resort as well as the short distances and well-trained drivers, you are pretty safe on the roads around Punta Cana and Cap Cana.
Is Uber in Punta Cana safe?
Questions are often raised if Uber in Punta Cana is safe and working reliably. Yes, it is! There are a few specific things you have to take care of when ordering Uber, particularly when calling an Uber at Punta Cana Airport or your resort. Details about this can be read in my comprehensive guide about Uber in Punta Cana.
However, regarding safety, Uber is safe in Punta Cana.
Are taxis in Punta Cana safe?
Taxis are a common mode of transport in Punta Cana. In general, they can be considered safe, as express kidnappings or taxi crime is hardly known in Punta Cana. Still, Uber or pre-booked airport transfers in Punta Cana are safer, as you know with whom you are driving and where you're going.
In case you have to go by taxi in Punta Cana, you can use the following guidelines:
Use official taxi stands or have your resort call a taxi for you.
Check that the taxi has working seat belts and child restraints if necessary.
Confirm the route and estimated fare with the driver before starting the journey, especially as all taxi fares in the Dominican Republic are negotiable. There are no metered taxis in Punta Cana
Keep your belongings close to you and avoid displaying valuable items.
Avoid using your phone or other electronic devices while in the taxi (even though this is more valid for Santo Domingo than for Punta Cana).
Keep the doors locked and windows closed.
Do not accept rides from unmarked or unofficial taxis.
If you feel uncomfortable or unsafe, ask the driver to stop and get out.
Keep emergency contact information on hand in case of any incidents.
Is Punta Cana safe for female travelers?
In general, Punta Cana is safe for female travelers, especially when planning a resort holiday. Going on an all-inclusive vacation in Punta Cana is probably one of the safest places you can be as a (solo) female traveler.
In case you would like to venture out off-resort as a female traveler, you won't encounter additional security hazards but should be prepared to get a lot of compliments from Dominican men, including catcalling and conversation approaches.
Besides this, it is safe to go to Punta Cana as a female traveler as well.
Is Punta Cana safe for families?
Yes, Punta Cana is safe for families. All the precautions, issues and Punta Cana safety tips mentioned above apply to families as well. In case you want to walk around in Punta Cana as a family, just make sure to keep your kids away from the road when walking on public streets, as traffic is slightly crazy and it should be avoided that they jump on the street.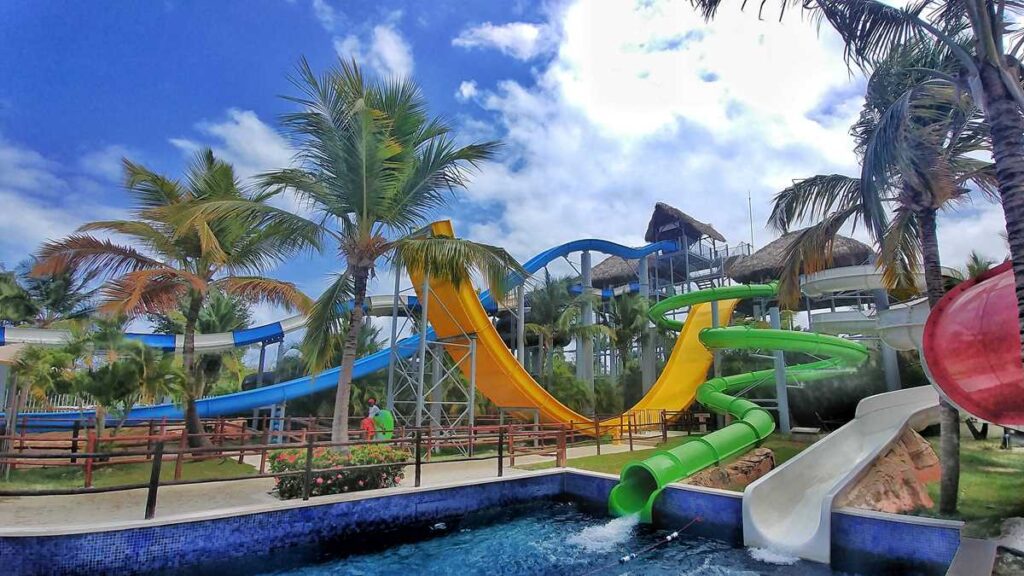 When playing at the beach, make sure they are supervised – especially when having small kids – so that they don't get torn into the ocean from any occasional wave.
Besides this, similar precautions apply as mentioned above to stay safe in Punta Cana as a family. While kids can for example freely eat from any snack bar or buffet as often as they want, make sure they don't eat 5 ice creams or 10 iced drinks a day as this surely would overburden their stomach and lead to stomach issues.
For further tips when traveling to Cap Cana and Punta Cana as a family, check out the following articles:
– the best family resorts in Punta Cana
– the best family activities in Punta Cana
Is Punta Cana safe to walk around? (venturing off the resort)
Often travelers are warned to leave the resort because Punta Cana supposedly is so dangerous outside of the resorts. This is, to be honest, pretty much a lie and most people telling you not to leave your resort do so in order to have better arguments for selling their excursions. Just note that it is absolutely fine and safe to walk around in Punta Cana on your own.
Still, you shouldn't venture out on your own without considering a few of the following safety precautions:
avoid going alone as this decreases the risk of getting lost or scammed (see further below in this article for common Punta Cana scams)
do not walk in the streets after dark
make sure to understand the public transport system in Punta Cana before using it
use rideshare services like Uber in Punta Cana instead of taxis
keep cash in multiple pockets (and don't take much cash anyway)
make copies of your ID and passport and only venture out with the copies (keep the passport in the hotel)
leave all your valuables in the hotel (or better at home)
avoid political conversations
avoid wearing expensive (or better any) jewelry
have the emergency service phone number handy
do not drink and swim
don't get drunk when enjoying the nightlife in Punta Cana (as this increases the risk of getting scammed)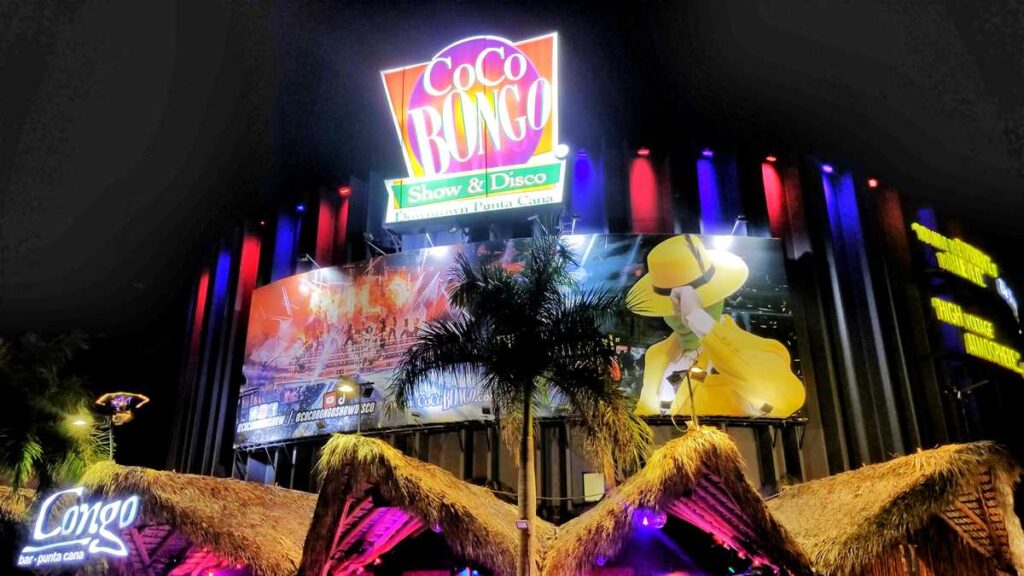 If you take note of these safety tips, it is pretty safe to walk around in Punta Cana. Obviously, there is never a 100% guarantee that nothing will happen, but you also neither will have this when being anywhere else in the world nor your hometown.
On another note, it is super safe to walk around in Cap Cana as there is literally no crime.
Punta Cana Travel Advisories
When planning your trip to the Dominican Republic, you should also always pay attention to the Punta Cana Travel Advisory of your national ministry of foreign affairs, such as the CDC in the US. However, these travel advisories should always be taken with a grain of salt, as they tend to be overcautious. This is also one reason why the travel advisories for the Dominican Republic tend to be super dramatic.
My recommendation is to read those travel advisories and internalize the recommended precautions, but not to overreact or have any fear. Particularly for an all-inclusive stay those travel advisories do only apply partly, as the Punta Cana resorts are a world of their own with very high safety measures, so they are very safe for tourists.
Common Scams in Punta Cana
Even though scams are usually not affecting your health or personal safety in Punta Cana, they may affect your wealth as well as the level of how you enjoy your vacation in Punta Cana.
To keep you safe while in Punta Cana, I have compiled the most common Punta Cana scams:
1. Timeshare scams:
Some workers affiliated with the resort (they are not directly resort workers) may approach you and offer you a free gift or tour (or a VIP breakfast) in exchange for attending a timeshare presentation. These presentations can be high-pressure sales pitches and while the timeshare contracts per sé are not a scam, they are hardly worth the many thousand dollars you spent on them, even though the advantage might sound interesting at first glimpse.
2. Fake excursions:
Some people may offer you deals on tours and excursions that turn out to be fake or poorly organized. Always book excursions in Punta Cana through a reputable company such as Viator* or Get Your Guide* or with your hotel representative. Beach vendors for excursions are not recommended, as you never see them again after you have paid and you have no chance of getting your money back in case the specific tour in Punta Cana was canceled (or in case you would like to postpone or cancel).
3. Currency exchange scams:
Some exchange booths may offer a better exchange rate, but they may use sleight of hand to give you less money than you expect. Always count your money carefully and use reputable exchange bureaus. For more information about the best money exchanges, check out the article about the currency in Punta Cana.
4. Fake products:
Some vendors may sell fake products or souvenirs at inflated prices. Be cautious when buying from street vendors and only purchase from reputable stores. Furthermore, it is worth negotiating and comparing different prices, particularly when buying with beach vendors or at one of the shops along Punta Canas beaches.
5. Taxi Scams:
Taxis in Punta Cana are not really a scam, but it is always super important to confirm the price and the destination (and negotiate if necessary) before entering the vehicle. Otherwise, you might pay way too much.
6. Street Scams:
Some scammers may try to distract you or create a diversion while they steal your belongings. Be aware of your surroundings and keep your valuables in a secure location. This only applies to busy public areas outside of your resort.
7. Parrot Scam:
While enjoying Punta Canas beaches, you will see two young guys with a parrot on their shoulders. They will offer you to take photos with the parrot (I think they also have a monkey and a large lizard) – obviously, you have to pay for them. Besides the seedy pleasure of paying an overpriced fee for this Punta Cana scam, I'd also advise not to take part in this quick 5-minute photo activity in order to not support this business with animals in captivity.
Many other scams might happen to you in very rare incidents, but this can happen everywhere in the world (such as ATM scams, bar scams or bird poop/ketchup scams). The scams mentioned above are specific to what happens in Punta Cana.
Conclusion: is Punta Cana safe?
This was a much longer-than-expected evaluation of the big question if Punta Cana is safe. I think for most parts the answer is clear: yes, it is safe to travel to Punta Cana if you take some basic precautions and take heed of some of the recommendations given in this article.
Punta Cana is much safer than the reputation of the Dominican Republic and Punta Cana is also safer than Cancún. Especially the comparison with New York or Miami has shown that Punta Cana isn't more dangerous than other typical American cities – hence it might even be safer than in your hometown.
Furthermore, this article about Punta Cana's safety 2023 has also featured many more aspects, such as any dangerous animals, natural hazards or the things not to do in Punta Cana. I hope this has answered all your questions about safety and crime in Punta Cana. If you still have any doubts or fears, feel free to ask your question in the comments.
Frequently Asked Questions in terms of "Is Punta Cana safe?"
SHARING IS CARING! IF YOU ENJOYED THIS ARTICLE, PLEASE SHARE WITH YOUR FRIENDS – I WOULD APPRECIATE IT A LOT.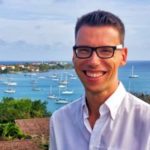 CHRIS
Author, Travel Coach & Punta Cana based digital nomad
Hey, I am Chris, a born and raised German, travel-addictive and Caribbean Soul. Since 2011 I have been living in the Caribbean, among them 5 years in the Dominican Republic. Punta Cana is my home-base here in the country and I'd love to tell you more about how to experience Punta Cana off-the-beaten-track and give you all the advice you want to know for your vacation in Punta Cana.