Punta Cana has many possible attractions and popular places, but there is one which has become known only since a couple of years ago and is still under the radar for most of the visitors: Montaña Redonda in Miches. Just imagine you are standing on top of a lush mountain with a 360-degree panorama view and additional "gadgets" to take stunning photos, among them swings, flying brooms and hammocks on the edge.
Montaña Redonda is part of the most exciting attractions in the area. To check out more amazing things to do in Punta Cana, continue reading here.
Are you interested in further Punta Cana tours? If so, check out our comprehensive Punta Cana Excursion Guide with the most exciting 35+ activities for your vacation.
What is Montaña Redonda?
 Montaña Redonda is a hemispherical mountain amidst a flat part close to the coastline between Miches and Punta Cana. Due to its plain surrounding, the mountain is very prominent and visible from a long distance. On the other side, this prominence allows spectacular views from the top, including a panorama of fantastic beaches such as Playa Esmeralda and Playa El Limon.
What sets Montaña Redonda apart is the opportunity to take unique photos, which is based on the amazing panorama views, but also on the additional gadgets which are available once you reach the top of the mountain. Among them are hammocks right on the edge which allow you to soak in spectacular views and flying brooms which can help for photos where you seem to fly. However, the highlights are the various giant swings set on the mountain which allow for unique photos as they let you glide far over the edge of the mountain. Have a look at the photos to see what's Montaña Redonda about.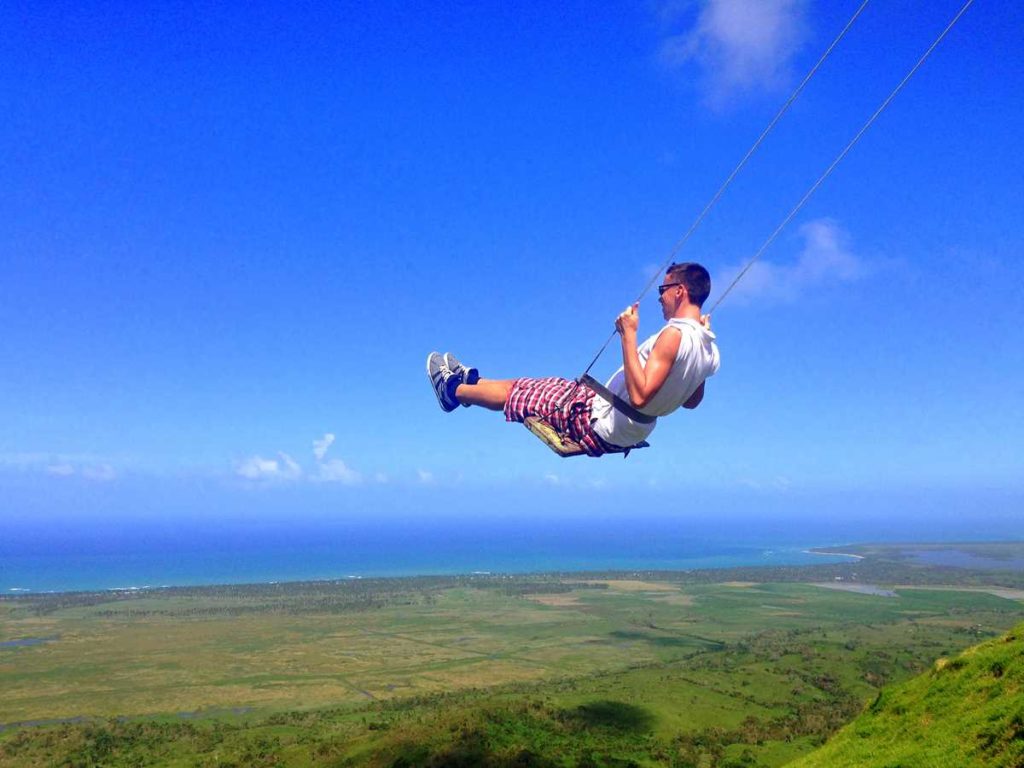 How far is Montaña Redonda from Punta Cana?
Montaña Redonda is about 40 miles or a one-hour drive away from most hotels in the Punta Cana area. The road was inaugurated just a couple of years ago and is therefore in particularly good shape. The next town to Montaña Redonda is Miches.
How to get to Montaña Redonda?
You can do Montaña Redonda as a guided excursion or as a road-trip from Punta Cana, or just add it as a stop on your way to Los Haitises National Park.
If you decide on a road-trip in the Dominican Republic, you can have a look at this price comparison for the best rental car companies in Punta Cana*. Especially for Montaña Redonda a self-drive option is very suitable as the road is super easy to drive. Once there, it is also self-explaining how to proceed, so there is hardly any Spanish involved.
However, if you prefer an organized excursion from Punta Cana this is also possible. As Montaña Redonda is still fairly new on the tourist map, there aren't that many tour operators but you can check out one of the following options.
How much is the entrance fee for Montaña Redonda?
In case you opt-in for an organized excursion, all fees shall be included in your tour. If you visit Montaña Redonda on your own, expect to pay around 2 USD for the entrance fee and an optional 8 USD for the truck to the top, in case you don't want to walk (see below).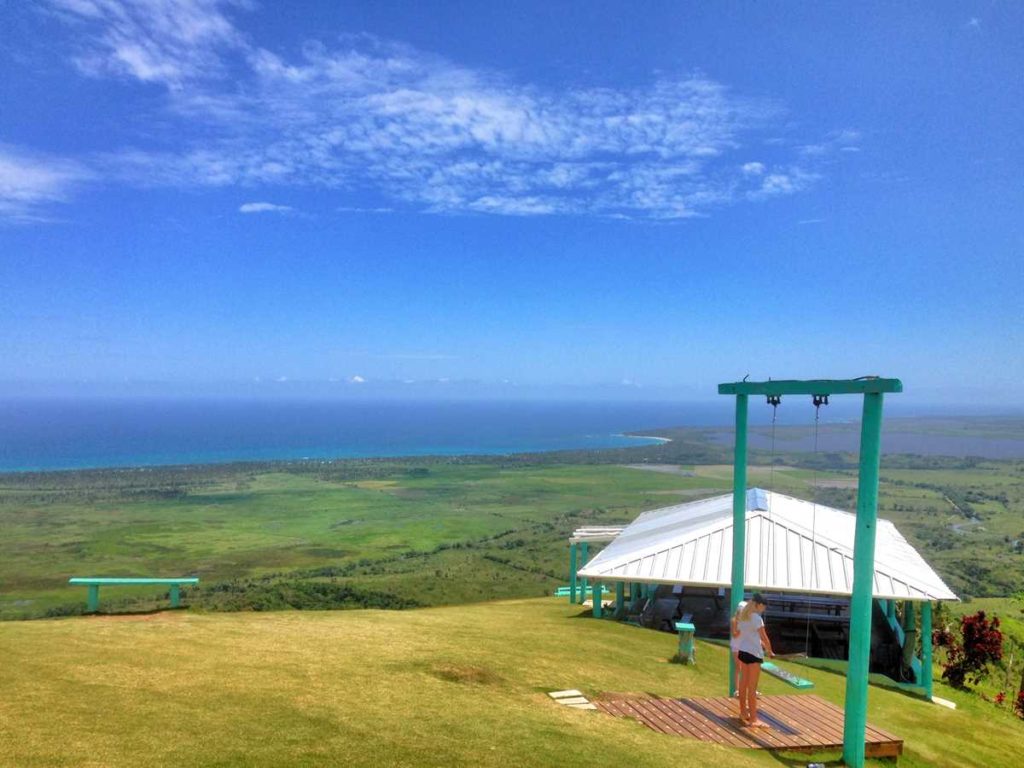 My experiences at Montaña Redonda?
I have been to Montaña Redonda a couple of times and loved it as you can reach it so quickly from Punta Cana, but you are likely to see just a few other tourists. The mountain itself is unique and I have never seen something similar before when I first visited. In the meantime, we have been to Ecuador where you have a similar mountain with giant swings but Montaña Redonda is still very high on my list of the things to see in Punta Cana.
TRAVEL COACHING
Save money and time!
Do you need help planning a customized vacation in Punta Cana and the Dominican Republic? Is it difficult for you to decide what and where to book? Would you like to take advantage of someone with years of experience in the tourism industry (knowing all the travel hacks 😉 ) and living right in the place where you would like to spend your holiday?
That's what my personal travel coaching is for. I will design your tailor-made itinerary, tell you how to save money on your trip and send you the best insider tips and recommendations. All the information I send you are crafted with love and passion – and are coming with a money-back guarantee. Let me know how I can help you (check my packages here) and send me a request here!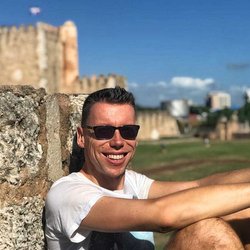 Once you are there you can decide if you walk up the mountain or take one of their trucks to climb the 900 feet to the top. It is a quick (approx. 30-45 minutes), but a rough and steep path, so if you are not in a good shape, better take the truck. On the other hand, the views during the walk and also from the top of Montaña Redonda are mind-blowing.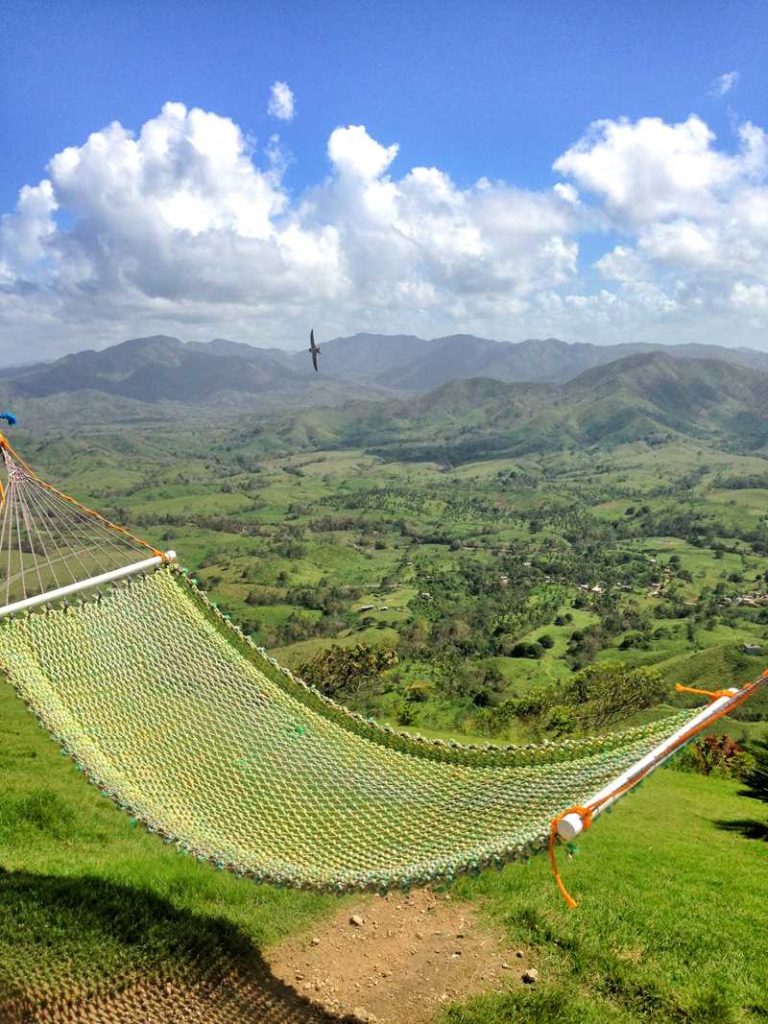 When you have arrived on the summit, you can walk on your own to the different areas of the mountain, take stunning photos and use the gadgets mentioned above. The highlights are the swings that count for unique photo opportunities and a lot of fun while flying so high up in the air. There is also a basic restaurant on the peak which serves snacks and fast food.
Montaña Redonda is a perfect trip for Instagrammers, adventurous people and visitors who like more the low-key attractions than the big and popular sights. I love it exactly for those reasons. Furthermore, it offers a great stop right on the road when driving from Punta Cana towards Miches and the Los Haitises National Park.
What do you think about Montaña Redonda? Would you want to visit it and take some cool photos? What's your best photo spot in the Dominican Republic or the Caribbean? Let me know in the comments!
SHARING IS CARING! IF YOU ENJOYED THIS ARTICLE, PLEASE SHARE WITH YOUR FRIENDS – I WOULD APPRECIATE IT A LOT.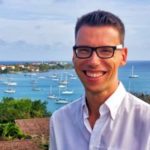 CHRIS
Author, Travel Coach & Punta Cana based digital nomad
Hey, I am Chris, a born and raised German, travel-addictive and Caribbean Soul. Since 2011 I have been living in the Caribbean, among them 5 years in the Dominican Republic. Punta Cana is my home-base here in the country and I'd love to tell you more about how to experience Punta Cana off-the-beaten-track and give you all the advice you want to know for your vacation in Punta Cana.