Isla Saona and Isla Catalina are two of the most popular excursions when staying in Punta Cana. It's easy to say that both are the most beautiful islands in the Dominican Republic as well. When staying in Punta Cana, there are tons of group tours to book, but what should you do if you are looking for a private excursion to Isla Saona or Isla Catalina? Especially in times of Covid-19, a private tour can be an amazing deal compared to sharing a catamaran with 70 other people. Find out in this article what other advantages you have on Saona Island and Catalina Island when booking a private tour.
This article is exclusively about private tours to Isla Saona and Isla Catalina. If you are interested in group tours and regular excursions, please check this article for Saona Island and this one for Catalina Island.
Are you interested in further Punta Cana tours? If so, check out our comprehensive Punta Cana Excursion Guide with the most exciting 35+ activities for your vacation.
What is Isla Saona?
Isla Saona (or in English Saona Island) is the most popular tourist destination for day-trips in the Dominican Republic. It is an island in the southeast of the country, dotted with palm-fringed beaches and surrounded by incredibly blue turquoise waters. It is part of the National Park Cotubanamá (formerly called Parque Nacional del Este).
Isla Saona gets visited every day by thousands of tourists. Despite those hordes, it is a beautiful place (I couldn't believe it before I was there for the first time). When arriving at this picture-perfect island with its stunning coastline, you will feel like you are in paradise. Just check out some of the photos here or in my comprehensive guide about Isla Saona.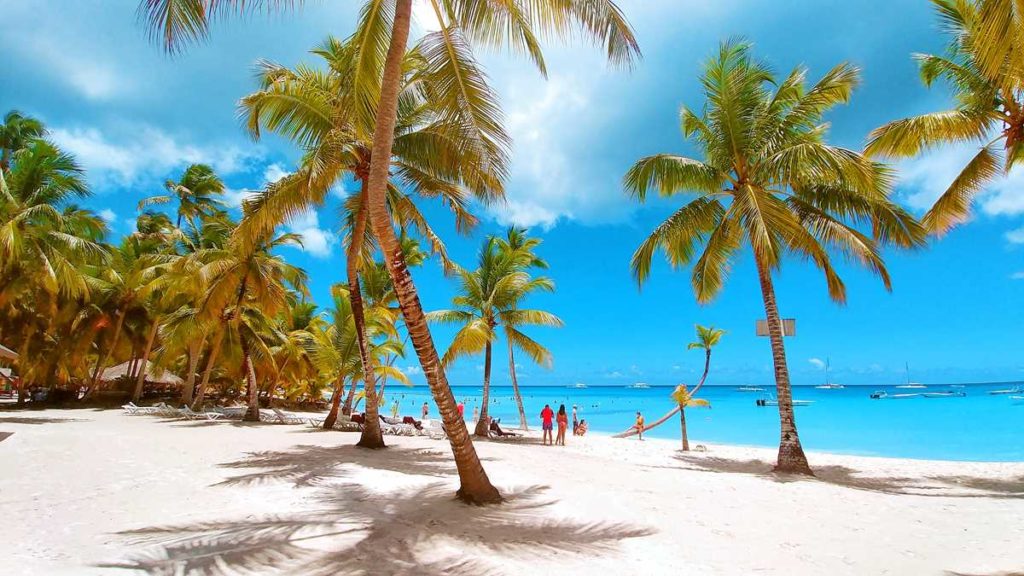 Most of the Saona Island excursions have a set amount of stops. You will see the natural swimming pool with some starfish, have a quick mediocre snorkeling stop (please note that Isla Saona is not a snorkeling excursion – check out this post if you are looking for better snorkeling options), cruise along the coastline of the national park with an ocean catamaran and have a speed boat ride the other way back. In between all of this, you'll enjoy a simple but tasty Dominican lunch and, of course, a lot of rum.
If this sounds perfect to you, then check out the best Saona Island tour offers here* or continue reading my Isla Saona Guide.
If you feel that this itinerary might limit your expectations or it is not as much fun as it could be, you should continue reading below, as in this case, a private tour to Isla Saona might be exactly what you are looking for.
What is Isla Catalina?
Before we are delving into the private excursions to Isla Saona (and Isla Catalina), let's have a look first at Isla Catalina, which can easily be regarded as the little sister of Isla Saona. Smaller in size, less popular, fewer visitors and to a certain amount also not as (incredibly) beautiful as Isla Saona – that's Catalina Island, just 15 miles away from Saona Island.
However, this shouldn't mean that a visit to Isla Catalina is not worth-to-go – by no means. A catamaran trip to the island is one of the most attractive excursions you can do while vacationing in Punta Cana. The cruise to the island epitomizes the genuine Caribbean holiday feeling. Furthermore, Isla Catalina offers one of the best snorkeling opportunities in the Southeast of the Dominican Republic. And last but not least, the island and the beach of Catalina are beautiful in their very own way.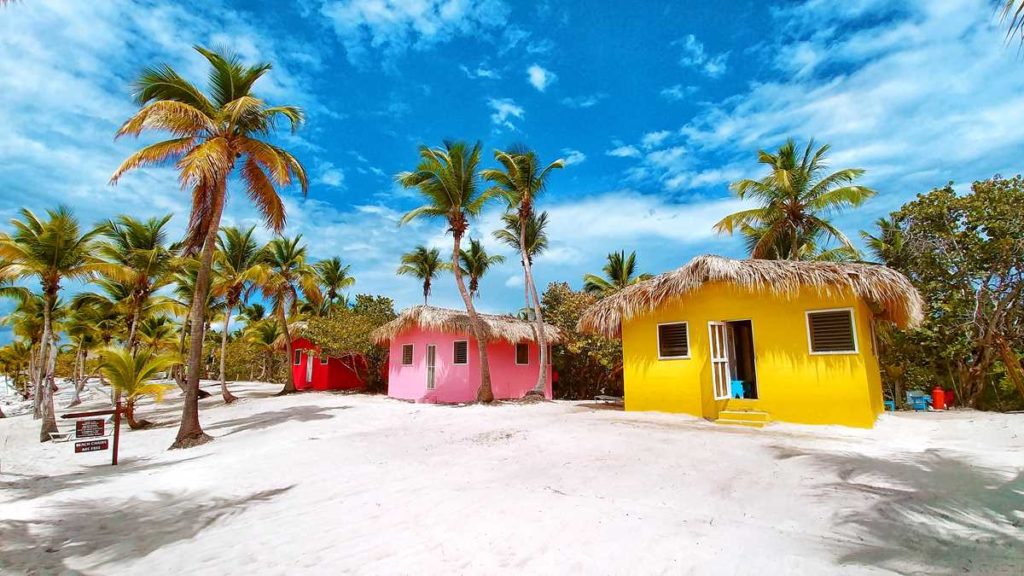 Tours to Isla Catalina are offering a relaxed cruise and have a snorkeling stop included. You can also enjoy plenty of time at the beach and a local Dominican lunch. Check out here the best tours to Catalina Island* or continue reading my Isla Catalina guide.
But why not consider a private tour (from Punta Cana or elsewhere) and setting your own itinerary?
Advantages of private tours to Isla Saona and Isla Catalina?
Private tours are not cheap, especially when boat rides or catamaran cruises are included. You have to pay the full boat and the entire crew, doesn't matter how many persons are in your group. However, especially now in times of Covid-19, many tour operators have lowered their prices on private tours, to ensure you can go on tour with your loved ones without too much interaction with other people.
TRAVEL COACHING
Save money and time!
Do you need help planning a customized vacation in Punta Cana and the Dominican Republic? Is it difficult for you to decide what and where to book? Would you like to take advantage of someone with years of experience in the tourism industry (knowing all the travel hacks 😉 ) and living right in the place where you would like to spend your holiday?
That's what my personal travel coaching is for. I will design your tailor-made itinerary, tell you how to save money on your trip and send you the best insider tips and recommendations. All the information I send you are crafted with love and passion – and are coming with a money-back guarantee. Let me know how I can help you (check my packages here) and send me a request here!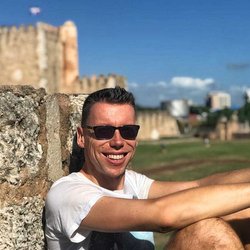 A private tour to Isla Saona or Isla Catalina comes with many advantages. Some of them are:
You'll have much smaller groups – just the people from your traveling party. Some of the ordinary group tours to Isla Saona are packed with up to 70 people per boat.
You can define the itinerary. As there are just your people on the boat, you can decide how long you want to stay or if you want to skip a stop completely.
You don't have any strangers on the boat. You can roam around freely and create the vibe you want.
As mentioned, there is quite an amount of people visiting Isla Saona (and to a lesser extent Isla Catalina as well). With a private tour, you can have a more exclusive experience.
The staff is just there for you. Whatever request you have, you get their full attention and chances are high that it gets fulfilled.
Even the particular beach you visit always depends on the company you book with, but chances are that you visit a less crowded part of the island.
For lunch, you don't have to line up with 30 or more unknown people. Lunch will be prepared just for your group, which means there is no queue at the buffet.
In case of any problem, you can always seek immediate help from the staff or with the organizer. Usually, on those big group tours, there is not much that can be done if you are not satisfied.
If you are traveling with a large family or a group of friends, the prices of a private tour can be even more affordable than if booked individually. In the section below I am recommending you the best private excursions with competitive pricing.
Social distancing can be enforced. That's particularly important in times of Covid-19. Check the next section for further information.
Those are just a few of the advantages when booking a private excursion to Saona Island and Catalina Island.
In case you want to try this particular exclusive experience, check out the offers below. Especially when traveling with a large family or small group, the prices are absolutely affordable.
Private Tours in times of Covid-19
Especially in these unprecedented times, private tours are offering an enormous extra value compared to standard group excursions: safety and health.
Even the Dominican Republic has its own (very extensive) hygiene protocol, which gets excellent reviews and international recognition, a group tour is still a group tour – with many other people. While in most cases the safety measures are fine with hand sanitizer, face coverings and avoiding people's congestion, the risk of transmitting Covid-19 can never be lowered to 0% – especially with 70 other people on the boat. Furthermore, there are some companies which are taking the hygienic protocol not too seriously.
Hence, if you are concerned about Covid-19 in Punta Cana, but still would like to enjoy an easy and worry-free holiday, private excursions are the best choice for you. You will only have contact with your traveling party and social distancing to other people like staff members can always be guaranteed.
If you are interested in further excursions that are Covid-19 safe or certified, check out this article.
Best private excursion to Isla Saona
If you are seriously interested in private excursions to Isla Saona, you might ask now about the price tag they are coming with. You might be surprised!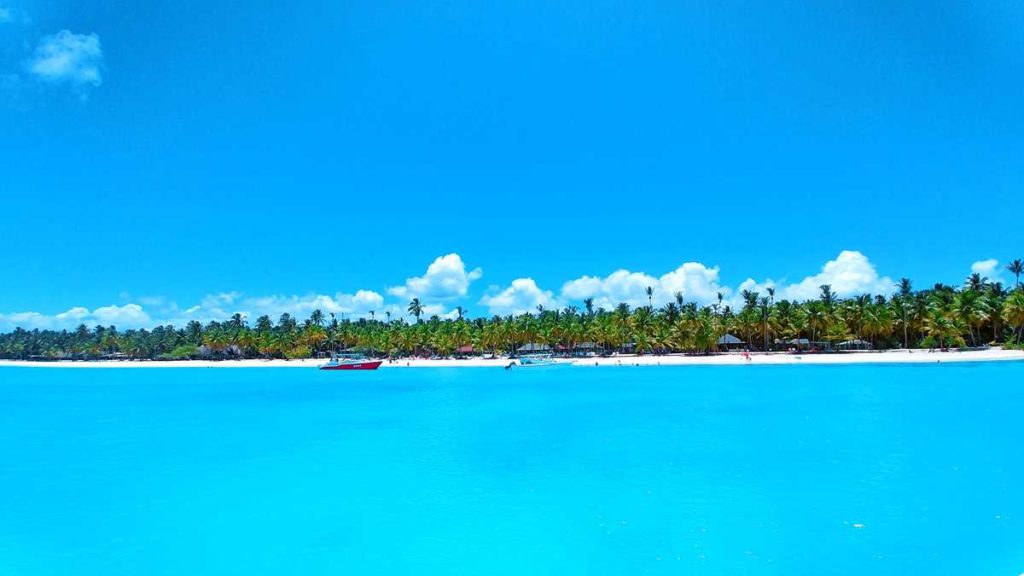 Affordable option for families and small groups (up to 7 people)
 One of the cheapest and most recommended tours is this Private Saona Island Cruise for up 7 people*. It gets amazing reviews and brings you to the most beautiful places of Isla Saona with a private speed boat. With the current price of 490 US, it is just 70 US per person – an unbeatable bargain.
Lunch and alcoholic drinks are not included, but you can also bring your own if you do not want to buy them. I recommend you to discuss the details with your host/organizer after booking.
If you need a transfer from Punta Cana, they can organize it as well. Alternatively, you can check out this affordable return transfer option as well. It is about an hour from most all-inclusive resorts in Punta Cana to where the boat leaves.
Explore Isla Saona by private yacht (up to 10 people)
If you are more than 7 people OR if a speed boat is too small for you and you prefer a private yacht to visit Isla Saona, you can check out this private yacht tour for up to 10 people*. The yacht features a kitchen, a covered seating area and sufficient space outside to lounge and to enjoy the sun.
Transfer and lunch are optional, hence I recommend to make proper arrangements with the organizer of the tour before so that they exactly know what you wish for your private excursion to Saona Island.
Private Catamaran Excursion to Isla Saona (up to 15 people)
This is by far the most elegant private tour to Isla Saona – a full cruising-style catamaran exclusively for your group*. Hop on board, sail along the Caribbean Sea, feel the ocean breeze and sip on an ice-cold beer or a delicious Cuba Libre. All of this is included in your private catamaran excursion to Saona Island for up to 15 people (just lunch and the national park fee is extra in case you'd like to book it). Furthermore, you get a customized itinerary and the full personal attention from a company rated No. 1 on Tripadvisor (out of 54 water sports and excursion companies in Bayahibe, the departure port to go to Isla Saona). That's not surprising if you see the photos of this exclusive catamaran, which will bring you straight to paradise! And even the price seems steep at first glance, if you break it down to 15 people, it is just a bit more than 100 US per person – a real bargain for a private full-day catamaran cruise!
Private tours to Isla Saona for 16 guests and more
If you don't find the right offer among those private tours and you are looking for other excursions to Isla Saona, feel free to send me an email to puntacanatravelblog (at) gmail (dot) com. Especially when you are traveling with 16 people or more, I am happy to get you in touch with the best companies or give you personal recommendations on your tour.
Best private tour to Isla Catalina
As indicated at the beginning of this article, Isla Catalina is less visited than Isla Saona – that's also why there are fewer companies for private tours.
The best private excursion I can recommend for Isla Catalina is this private boat tour*. It is suitable for up to 10 people and comes with a very affordable price tag of just 800 USD, especially considering that lunch and drinks are included. That's just 80 USD per person for a private tour if you go with 10 people, which is much cheaper than Isla Saona.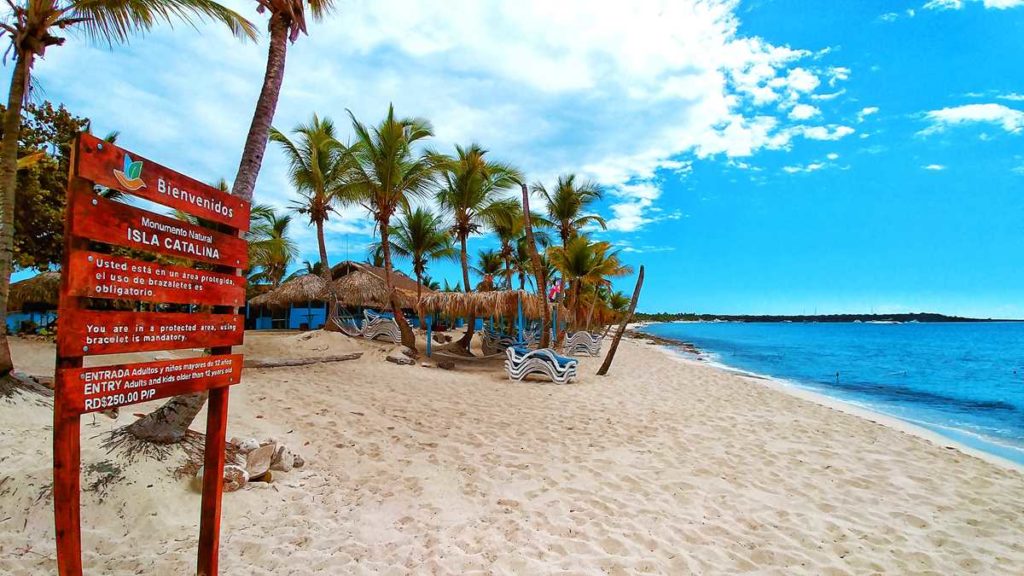 You will start your tour in La Romana and stop at the most famous snorkeling spot in the area, where you can see colorful fish and a tropical reef. At the island, you have plenty of time to enjoy your private lunch, the beautiful beach and refreshing drinks – alcoholic and non-alcoholic. In the afternoon, you head back to your starting point.
The tour operator is rated among the Top 3 of all water excursion companies in La Romana and has very good reviews, so you can be sure to get treated well and have an amazing day at Isla Catalina with your private group.
What is the best option for a private excursion: the difference between Isla Saona and Isla Catalina?
Those are some of the options you have if you are staying in Punta Cana and are looking for a private yacht or catamaran excursion to one of the islands along the Southeast coast of the Dominican Republic.
Both islands have their advantages. Isla Saona offers more spectacular scenery and picture-perfect views, Isla Catalina is quieter and has better snorkeling.
As you can read in my review about Isla Catalina, it further scores with its catamaran cruise, as you can enjoy it both ways as opposed to the combined speed boat-/catamaran ride to Isla Saona.
However, this is different for private tours, which is why I would lean more towards Isla Saona if I had to choose where to go on a private excursion from Punta Cana with my friends or family. Isla Saona offers more things-to-see and more spectacular spots. The crowds (which are currently not present due to Covid-19) don't matter that much if you have your own tour anyway. Just if snorkeling is important for you or if you have already been to Isla Saona, Isla Catalina might be the better pick for you.
For more information about both islands, check out my comprehensive Isla Catalina and Isla Saona guide.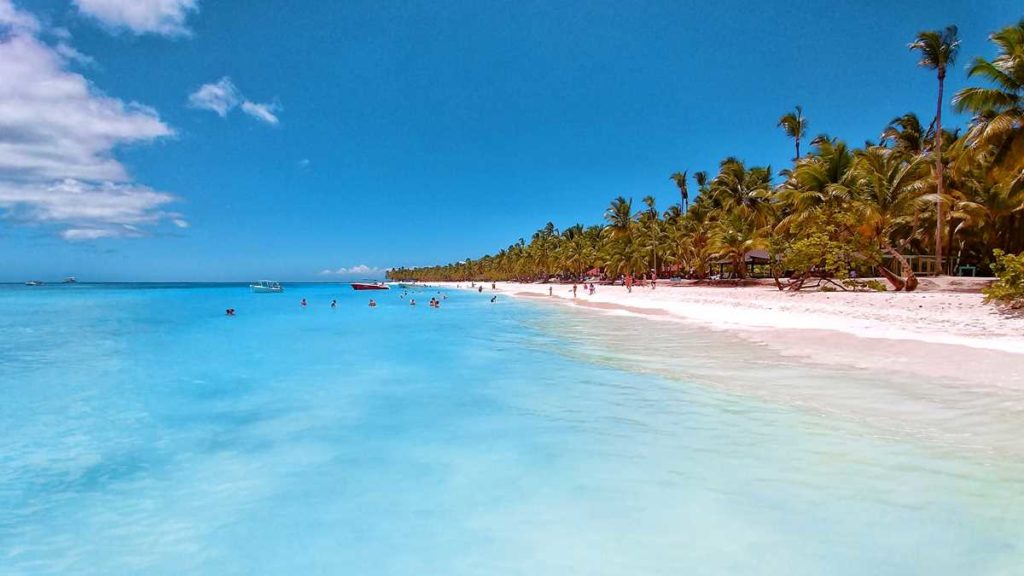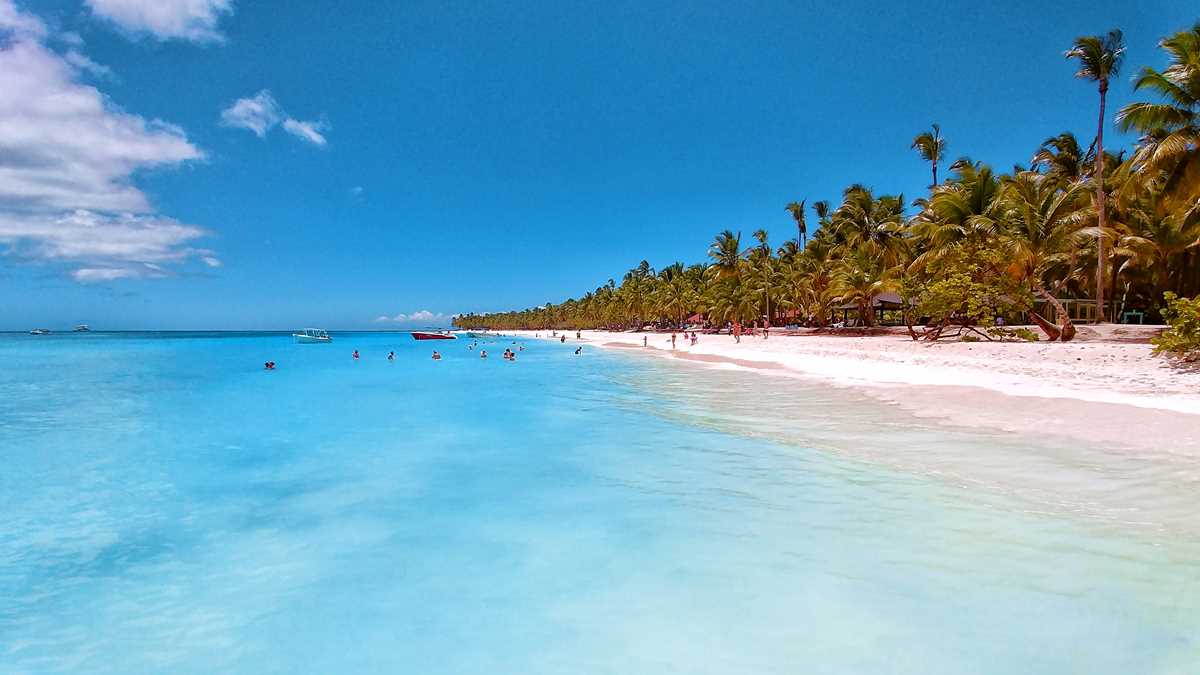 SHARING IS CARING! IF YOU ENJOYED THIS ARTICLE, PLEASE SHARE WITH YOUR FRIENDS – I WOULD APPRECIATE IT A LOT.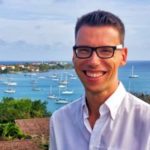 CHRIS
Author, Travel Coach & Punta Cana based digital nomad
Hey, I am Chris, a born and raised German, travel-addictive and Caribbean Soul. Since 2011 I have been living in the Caribbean, among them 5 years in the Dominican Republic. Punta Cana is my home-base here in the country and I'd love to tell you more about how to experience Punta Cana off-the-beaten-track and give you all the advice you want to know for your vacation in Punta Cana.