This article threats not just the simple question "where is Punta Cana?", but also to which country and province it belongs, how big Punta Cana is and why it is called Punta Cana? Most people think of Punta Cana being a big city or even the capital of the Dominican Republic, but they are surprised when they hear that the actual Punta Cana "city" is just a very tiny village. On the other hand, have you heard of Bavaro, which is the commercial center of the whole area and home to the majority of all-inclusive resorts? If you are confused between Bavaro and Punta Cana and are interested in all the important geographical facts about them, then this article is for you.
Where is Punta Cana?
Punta Cana is located on the easternmost tip of the Dominican Republic. It converges the Atlantic Ocean in the north and the Caribbean Sea in the south and therefore offers the best of both worlds. Punta Cana is located in the province of La Altagracia. The closest city is Higuey, around 25 miles away. The capital of the Dominican Republic, Santo Domingo, is approximately 120 miles away. Punta Cana is divided from Puerto Rico by the Mona Passage which spreads out for around 70 miles.
Why is it called Punta Cana?
You won't believe it, but Punta Cana was initially called "Drunken Tip" (in Spanish "Punta Borracho"). This name was changed back in the early days before the first resort even opened. You can imagine that "Drunken Tip" would have been quite difficult for marketing. It was therefore changed to Punta Cana. The word "Cana" refers to the leaves of the coconut palm tree which are usually used for building roofs of traditional houses.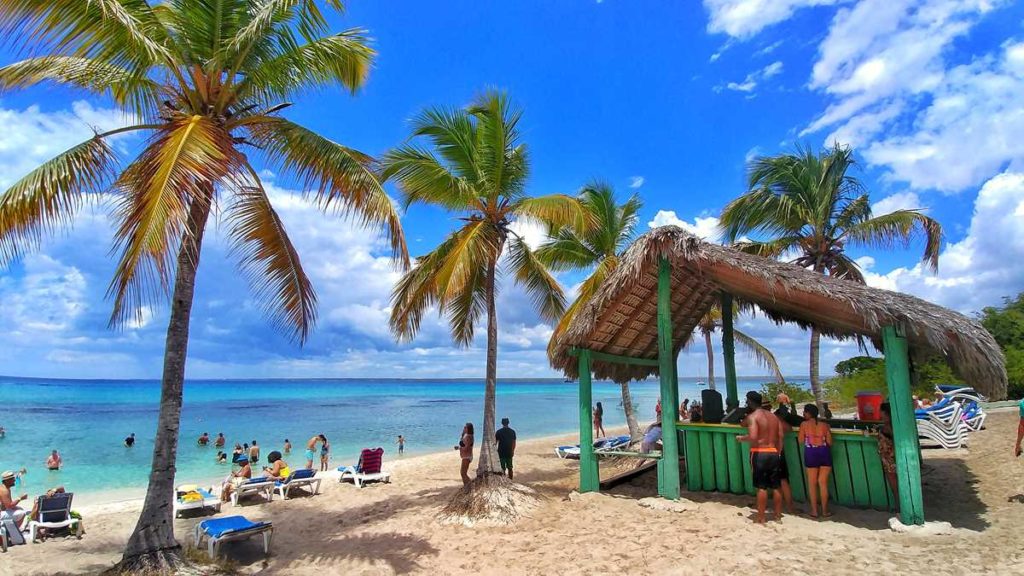 What is Punta Cana?
 Geographically, Punta Cana is just a small town with a little village, some spread out luxury villas and hardly any 50.000 inhabitants. It is the area surrounding the International Airport of Punta Cana and does not feature any historically grown infrastructure. 50 years ago, before tourism started, Punta Cana was a conglomeration of mangroves, untouched nature and inaccessible land which is absolutely hard to imagine when you see where Punta Cana is today.
Where is Punta Cana in terms of tourism?
 Usually, when people talk about Punta Cana, they refer to the whole beachside area of the province La Altagracia which is predominantly used for tourism. In this definition, Punta Cana is a huge area of around 40 miles of coastline and more than 70 all-inclusive resorts lined up along the beach. It features hundreds of luxury villas, one of the busiest airports in the Caribbean, several shopping malls and a local commercial town center called Friusa. Punta Cana does have a public transport system and hosts all infrastructure you need to live here or spend your holiday.
Of which parts consist the tourism area of Punta Cana?
 When considering the tourism definition, Punta Cana features several areas that all have their characteristics.
Cap Cana
In the south of Punta Cana, you can find a high-end luxury project called Cap Cana with exclusive upscale resorts, several golf courses and countless elegant villas. There are no residential areas here as Cap Cana is exclusively for tourism and luxury real estate. Cap Cana is 120% safe in Punta Cana, but also lacks any kind of Dominican authenticity.
Puntacana Resort
North of it, the core part of actual Punta Cana features the Puntacana Resort, Punta Cana Village, the Punta Cana International Airport and the newly constructed Blue Mall Shopping Center. Except for Westin Punta Cana, Club Med and Tortuga Bay, there are no beach resorts here. Punta Cana Village is home to many Airbnbs next to the airport and is also historically seen the original Punta Cana – the main part of the tourism destination is in neighboring Bavaro.
Cabeza de Toro
The small fishing village of Cabeza the Toro is following an undeveloped part with a rocky coastline called Cabo Engaño. Cabeza de Toro is only home to around 6-7 all-inclusive resorts, there is no further infrastructure here. You can see the location of those resorts on the Punta Cana map.
Bavaro
Northwest of Cabeza de Toro starts the main part of "tourist Punta Cana", Bavaro, which is lined up with all-inclusive resorts, apartment buildings, bars and restaurants for around 8 miles. The majority of all-inclusive resorts is located at Bavaro Beach, the most iconic and beautiful beach of Punta Cana.
Macao
After an unspoiled stretch of beach, the popular surfing spot Playa Macao is following. There is just one resort (Dreams Macao Beach) and it is the most popular public beach in Punta Cana. It is definitely worth visiting Macao Beach if you'd like to have fresh grilled fish right at the beach and a glimpse of local life, especially during the weekends.
Uvero Alto
Finally, the Punta Cana areas are ending with another resort conglomeration called Uvero Alto. Similar to Cabeza de Toro, there is not much more around except a dozen of resorts.
In a nutshell, when speaking about tourism, Punta Cana consists of Cap Cana, Punta Cana, Cabeza de Toro, Bavaro, Macao and Uvero Alto. Sometimes the area just recently developed around Playa Esmeralda (just before Miches), one of the most pristine beaches in the region, is counted towards Punta Cana as well as it is served by the same airport, but for my estimation, this is too far considering it is 45 miles away from Punta Cana International Airport.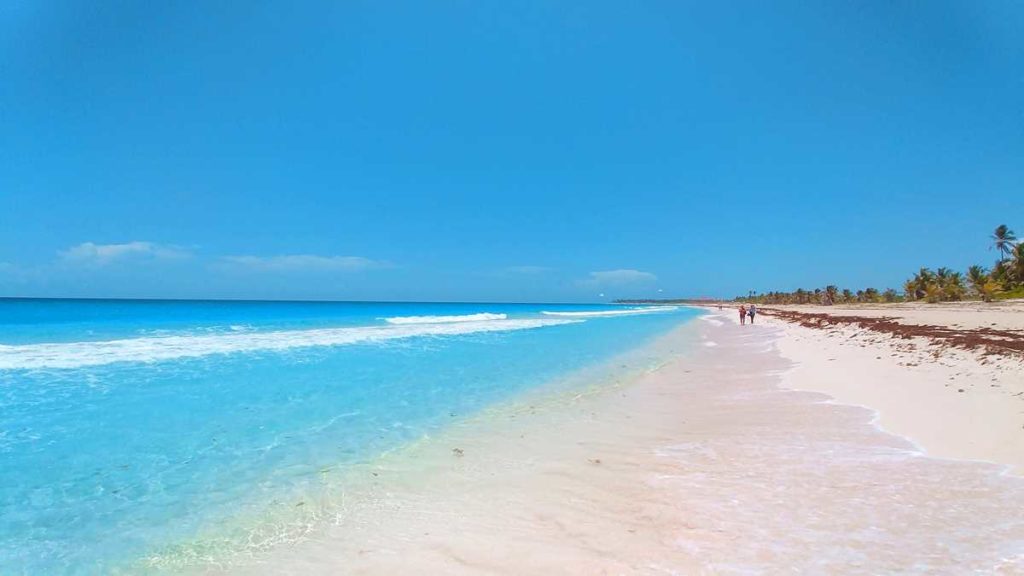 What is the difference between Punta Cana and Bavaro?
The majority of the resorts is located in Bavaro and not in Punta Cana because as mentioned above, the district of Punta Cana just contains a small area around the international airport. On the contrary, Bavaro is home to several shopping malls, the local commercial center of the area called Friusa and the longest stretch of beach, Bavaro Beach. That is why most of the all-inclusive resorts can call Bavaro their home. However, when talking about tourism, Punta Cana and Bavaro can be used as synonyms because it describes the whole touristic area. That's why here on Punta Cana Travel Blog you can sometimes find both terms in the same context.
Frequently Asked Questions (FAQs)
SHARING IS CARING! IF YOU ENJOYED THIS ARTICLE, PLEASE SHARE WITH YOUR FRIENDS – I WOULD APPRECIATE IT A LOT.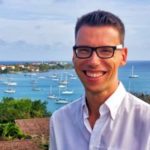 CHRIS
Author, Travel Coach & Punta Cana based digital nomad
Hey, I am Chris, a born and raised German, travel-addictive and Caribbean Soul. Since 2011 I have been living in the Caribbean, among them 5 years in the Dominican Republic. Punta Cana is my home-base here in the country and I'd love to tell you more about how to experience Punta Cana off-the-beaten-track and give you all the advice you want to know for your vacation in Punta Cana.