Saona Island – or in Spanish Isla Saona – is the most popular tourist attraction in the Dominican Republic. Thousands of tourists are visiting the beautiful island every day and even it sounds quite touristy, it resembles the Caribbean dream. Just imagine, you are cruising on a laid-back catamaran while feeling the ocean breeze blowing through your hair and sipping at a typical Cuba libre during your Saona Island tour. Once on the island, you can enjoy picture-perfect beaches with Caribbean music, swaying palm trees and fresh Pina Colada served in the pineapple while floating in the deeply colored turquoise ocean. That's a dream in paradise? Well, that's what you can expect from your excursion when being on an Isla Saona tour. And even if you don't want to book an Isla Saona excursion, there is a chance how you can visit the island on your own pace and create your own adventure. The following comprehensive guide gives you all the information about this wonderful piece of paradise and shows you all the ways to book the very best Saona Island excursion for you.
Isla Saona is part of the most exciting attractions in the area. To check out more amazing things to do in Punta Cana, continue reading here.
If you are looking for some private tours to Saona Island instead of group tours, you can check out this article.
And if you feel that Isla Saona gets visited by too many tourists, you can also check out the little sister of Saona Island, Isla Catalina.
Are you interested in further Punta Cana tours? If so, check out our comprehensive Punta Cana Excursion Guide with the most exciting 35+ activities for your vacation.
Completely UPDATED January 2022
Quick overview: the best Isla Saona excursions
In case you are in a hurry and don't have time to read all the details below about the different Saona Island excursions (even I promise it is worth reading 🙂 ), you can check out the following table with the best Isla Saona tours and can book them directly.
(mobile users: please turn your device to landscape mode to enjoy the best view of this table)
Standard Saona Tour
Explorer Saona Tour
Premium Saona Tour
Private Saona Tour
Helicopter Saona Tour
Character of this Isla Saona excursion
excursion as described below, usually with speed boat + catamaran, bigger groups
visiting different places on Saona Island to see remote areas and pristine beaches
better service, smaller groups, more attention to detail, more relaxed vibe than party
tailor-made Saona excursions for groups and bigger families, a fully private experience
VIP experience with a helicopter and a beach club, for those who'd like it as a half-day tour
Type of boat
speed boat + catamaran
motomaran
catamaran
speed boat
none (helicopter)
Price per person
60-80 USD*
90-125 USD*
100-150 USD*
990 USD and up (per group)*
290 USD and up*
Duration
full-day (8-10 hours)
full-day (8-10 hours)
full-day (8-10 hours)
full-day (7-9 hours)
half-day (4 hours)
Group size
large (approx. 40-80)
medium (usually 20-50)
medium (max. 30)
private
small (5-9)
Lunch + drinks included
yes
yes
yes
yes
lunch + welcome drink
Transfers from Punta Cana included
yes
yes
no (additional charge if required)
yes
yes
All details in this table are for informational purposes only and can change without further notice. Please check the description of the tour offer for binding information. Punta Cana Travel Blog can't be held responsible for any errors or changes.
Where is the Isla Saona located?
Isla Saona is part of the Parque Nacional del Este and is located on the south coast of the Dominican Republic, more or less halfway between Santo Domingo and Punta Cana in the Bayahibe area. The island is located in the southern part of the national park and is separated from the mainland by a natural channel. The distance to the other island where you can do excursions to, Isla Catalina, is approximately 15 miles. Read a full review of Isla Catalina here.
All boat trips to Saona Island start in Bayahibe, so no matter if you are coming from Santo Domingo, Punta Cana or elsewhere in the Dominican Republic, you always head to Bayahibe by land transport (or helicopter* if you have some spare change 😉 ). Depending on the hotel you are staying at, the journey time from Punta Cana to Isla Saona is not too far, between 60 and 90 minutes (the same as from Bavaro, Macao or Uvero Alto). Further down you will find the easist ways on how to get to Saona Island from Punta Cana.
From Santo Domingo it is a little less than 2 hours to Bayahibe, where the Saona Island excursions are starting.
Once in Bayahibe the journey to reach Isla Saona is between 30 (speed boat) and 90 minutes (catamaran).
Both, land transport and the trip on the ocean are already included in the typical excursions you can book for Saona Island*.
In case you have a rental car, you can also travel to Bayahibe by yourself and start the excursion from there. You can check prices for rental cars from Punta Cana or Santo Domingo here*.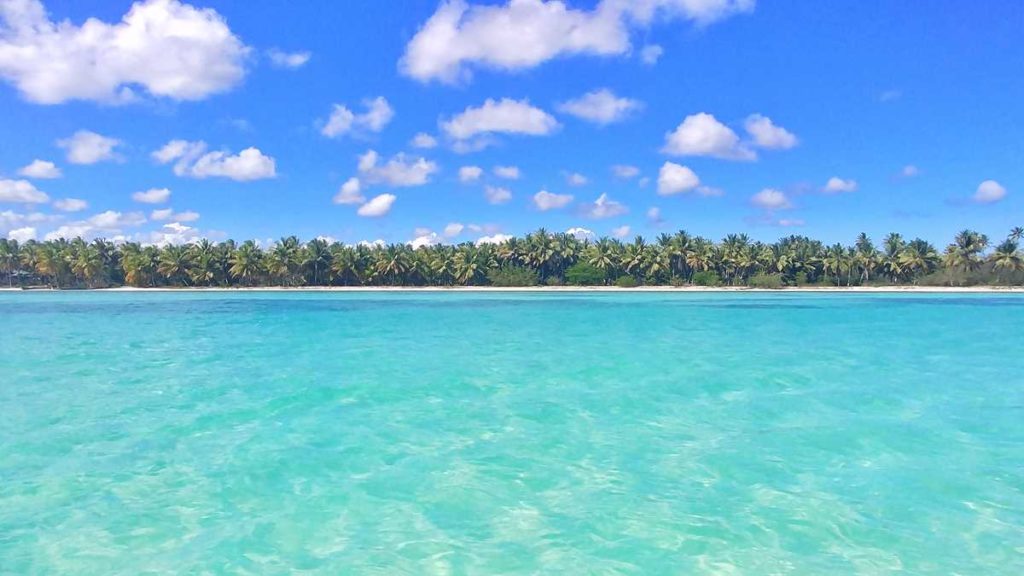 Details and itineraries: the best Saona Island excursions
If you want to go on an excursion to Isla Saona (from Punta Cana or elsewhere), you have different tour options. They vary in what is included, where they go (obviously all to Saona Island, but different places) and what quality you can expect. All those tours are also operating in 2022 during the worldwide Covid-19 pandemic. If you are interested in tours particularly suitable for social distancing, check out this article with the best excursions in Punta Cana during the times of Covid-19.
The standard tour to Isla Saona
Even tour descriptions might vary slightly, usually all the standard excursions to Saona Island are set up the same.
You will get picked up by a tour bus in Punta Cana right in your all-inclusive resort or guesthouse/hotel and dropped off in Bayahibe. Here you will change onto a boat and head towards Isla Saona – either on a speed boat with a stop at the natural swimming pool or with the catamaran listening to music while having drinks and dancing time.
Don't worry if you have a preference for one of both options, on the way back from the island in the afternoon you will get the other one you haven't had in the morning. This means, you either go to Isla Saona by speed boat and come back by catamaran or you will start with the catamaran and have the speed boat in the afternoon.
While on the island, all Isla Saona tour companies of the standard excursion usually offer you a marvelous stretch of beach (I have been there three times with different tours and it was always amazing), a simple buffet lunch, free drinks (usually just soft drinks and rum, sometimes also beer) and time to enjoy, relax, sunbath and swim.
You can check out some Saona Island tour options from Punta Cana here:
Expect to pay between 70 and 100 USD for Saona Island tours starting and ending in Punta Cana, some promotions are starting for as low as 60 USD per person.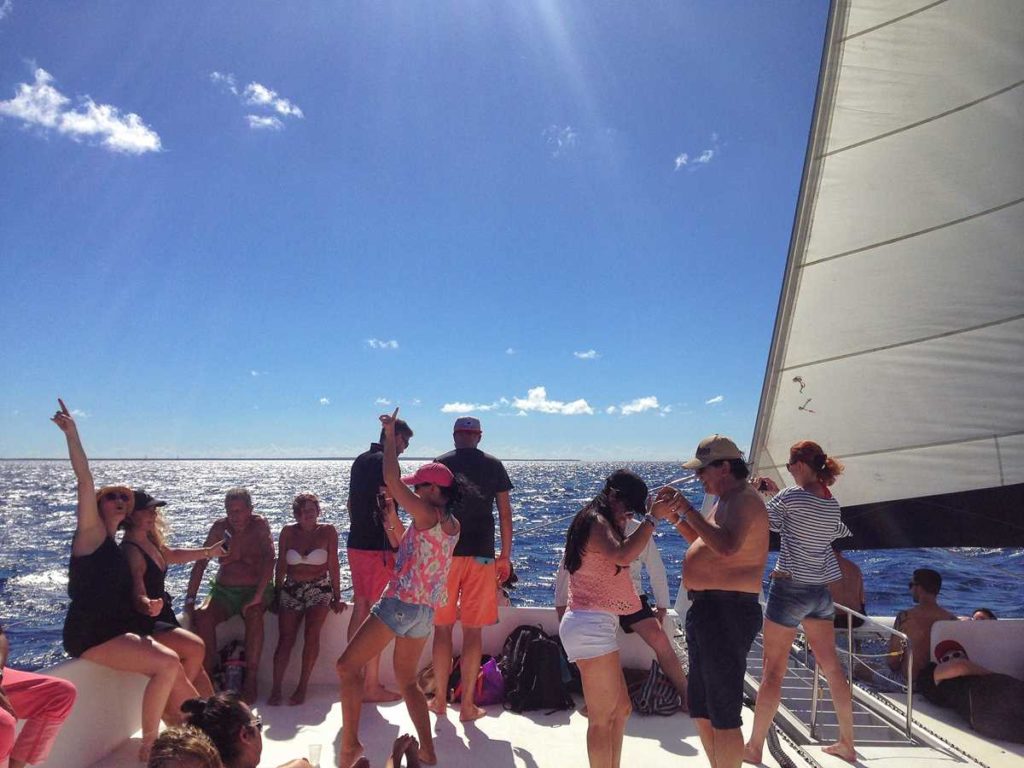 Discovery and/or premium excursions to Isla Saona
 Depending on your needs, it might be a good idea to spend a little extra money on your Isla Saona tour as the standard excursion is just a basic tour. Fun (rum), sun and beach are the main ideas here, but if you would like to cruise in style or see different parts of Saona Island, another tour might be a good idea.
The premium Isla Saona tours are more distinct with specific differences between them. Tour companies are offering the same tour as above but with better quality, for example, professional tour guides, high-quality drinks and lobster menus. Others are doing both ways with a catamaran highlighting the chillout atmosphere of the tour. And yet others are just using a speed boat and doing some kind of sightseeing around Saona Island, showing you many beautiful and untouched sites the standard tours usually don't go to, for example, El Peñon, Canto de la Playa and Mano Juan.
The tour options below are all hand-selected and are operated by some of the best Saona Excursion tour operators:
As these tours are more individual with more service and/or less crowded groups, they are more expensive as well – you should plan with around 100 to 180 USD for these options.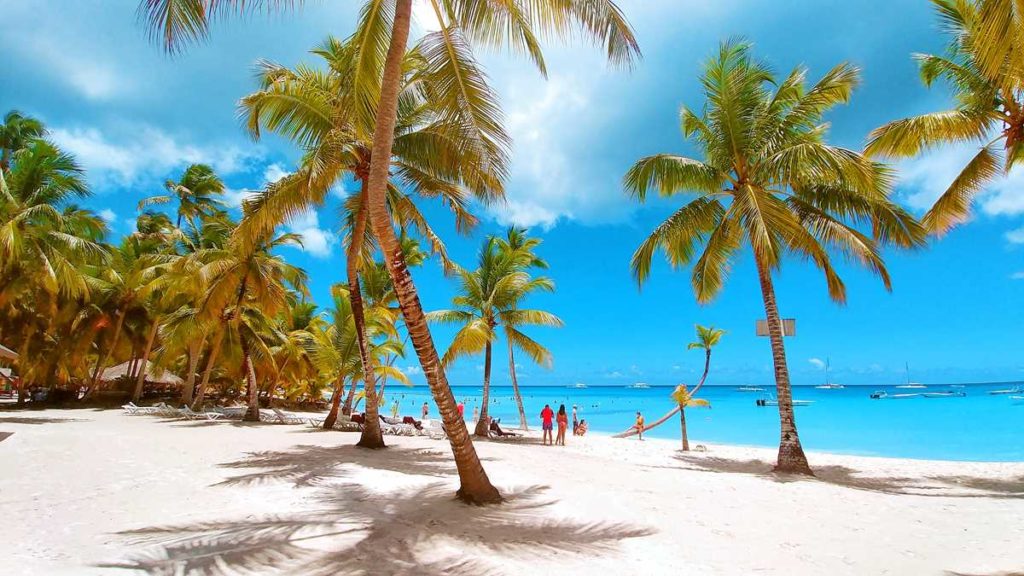 Especially the Saona Island excursions to Mano Juan and Canto de la Playa are highly recommendable. We have visited both places recently and they are a true heaven for adventurers. Tourism here is much less than on the main beaches of Isla Saona (which doesn't mean that the regular Saona beaches are less beautiful) and everything is more peaceful and quiet. Particular Canto de la Playa, which is included in some of the Isla Saona tours, is spectacular and awe-inspiring, it is in fact one of the most pristine and beautiful beaches in the Dominican Republic. Check out the following Saona Island tours if you'd like to visit Mano Juan and Canto de la Playa. Make sure to have a look at all of them, as they are operating on different weekdays – so you can choose the best Isla Saona excursion according to your travel dates.
If you'd like to know how you can visit Mano Juan and Canto de la Playa without an Isla Saona excursion, continue reading this post, you find further information below.
VIP, private yacht and helicopter tours to Isla Saona
If that's not enough for you, Isla Saona still gets you covered as there are also Saona excursions for the most demanding visitors. Tours by helicopter, private boats, luxury yachts, elegant beach clubs and VIP services are your choice if you would like to splurge a bit. Of course, prices vary enormously depending on the services included, but if you are interested, you can check out the following offers.
Saona Island private tour
If a group excursion is not the right Isla Saona tour for you, you can also consider a Saona Island private tour. Interestingly enough, a private excursion might not be as expensive as you think and has a couple of advantages compared to a typical Isla Saona excursion:
– you can design the itinerary according to your needs
– you can guarantee social distancing
– you can enjoy places with fewer or no tourists
– you can adjust the timetable according to your preferences
– you have more private space on the boat
– you'll have much smaller groups – just the people from your traveling party
– the tour staff is exclusively there for you
– you can immediately ask for help in case of any problems
This is especially helpful when you are traveling with your family or with friends as a small group. You can decide the pace of your own tour, don't have to share with strangers and get much more personal attention.
Particularly the fact that you don't share this kind of Saona Island excursion with strangers is very important, considering that we are still amidst a pandemic and Covid-19 in Punta Cana is still present.

Those are just a few advantages of a private Isla Saona excursion. Check out this article for further information on a Saona Island private tour.
My experiences at Isla Saona
I usually don't like places where you can feel from the first moment that everything is just about tourism. If I have to share attractions with thousands of tourists I normally do not want to go there as this is not my idea of traveling. However, I have to admit I really loved Isla Saona (and I have been there three times now) as the scenery is indeed mind-blowing. In my 10 years living in the Caribbean, I have visited more than 25 Caribbean islands and while I have seen a couple of superb and nearly unbeatable paradisiacal places (for example Tobago Cays, Jost van Dyke, Bequia, etc.), Isla Saona definitely can compete with them.
If you are or were in doubt like me – no worry, just relax and enjoy yourself. Imagine cruising on a catamaran with chill-out or dance music sipping at your Cuba Libre (unfortunately with a subpar rum at most cheaper Saona Island excursions) and watching the coastline of the Dominican Republic passing by until you reach the palm-fringed Isla Saona. That is exactly what I was able to enjoy, and the island does not fall short of it.
TRAVEL COACHING
Save money and time!
Do you need help planning a customized vacation in Punta Cana and the Dominican Republic? Is it difficult for you to decide what and where to book? Would you like to take advantage of someone with years of experience in the tourism industry (knowing all the travel hacks 😉 ) and living right in the place where you would like to spend your holiday?
That's what my personal travel coaching is for. I will design your tailor-made itinerary, tell you how to save money on your trip and send you the best insider tips and recommendations. All the information I send you are crafted with love and passion – and are coming with a money-back guarantee. Let me know how I can help you (check my packages here) and send me a request here!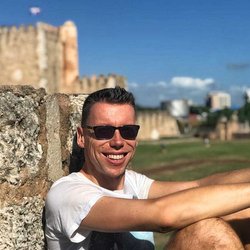 Shallow water, beautiful beaches, swaying palm trees, usually enough space for everyone, so that it does not feel too crowded. Of course, there are a couple of boats anchoring and visiting but I have seen worse things in my travel life. If you still want fewer people than on Isla Saona, have a look at neighboring (15 miles away) Isla Catalina, which is kind of the little sister of Isla Saona.
Furthermore, you can also walk left and right along the shoreline, so you might be able to find your own little beach section because Isla Saona is larger than you may think. The island is home to around 40 miles of coastline. While just a tiny part of it is accessible it still gives you the chance to venture out and see some untouched or less visited parts.
Isla Saona is indeed one kind of paradise in the Dominican Republic.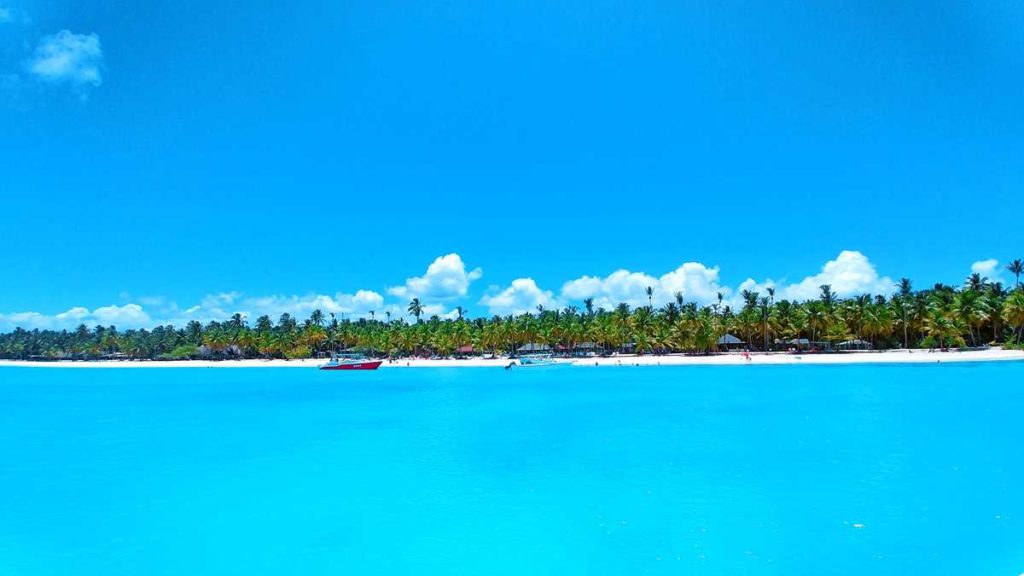 The only thing where you should lower your expectations is the snorkeling stop (if it is included at all as some tour companies have ceased the Isla Saona snorkeling over the past years). Some of the tours stop at a wrack which a few fishes call their home. If you have never been snorkeling it might be a good point to try it but once you have done it at a reef with a diverse and colorful fish population, the snorkeling at Isla Saona won't impress you. Check out this article here if you'd like to know more about snorkeling in and around Punta Cana. If snorkeling is important for you, Isla Catalina is the better tour option.
On the other hand, the stop at the natural swimming pool is very pleasant – if you are prepared for many boats. However, the color is indeed beautiful and super turquoise and the view of the untouched coastline is amazing.
As you can see, the trip to Isla Saona is worth it and definitely a highlight during your vacation in the Dominican Republic. The important thing is that you do not expect too much regarding the personal attention and the food, especially if you are booking the cheaper Saona tours. The key point is that you come here for the natural beauty and the Caribbean feeling. Having said this, Isla Saona is amazing and is definitely worth a day trip.
On the other hand, booking one of the premium Isla Saona tours will enhance your experience, which guarantees you one of the best days you will have during your vacation in Punta Cana and the Dominican Republic. Particularly Mano Juan and Canto de la Playa are even more stunning.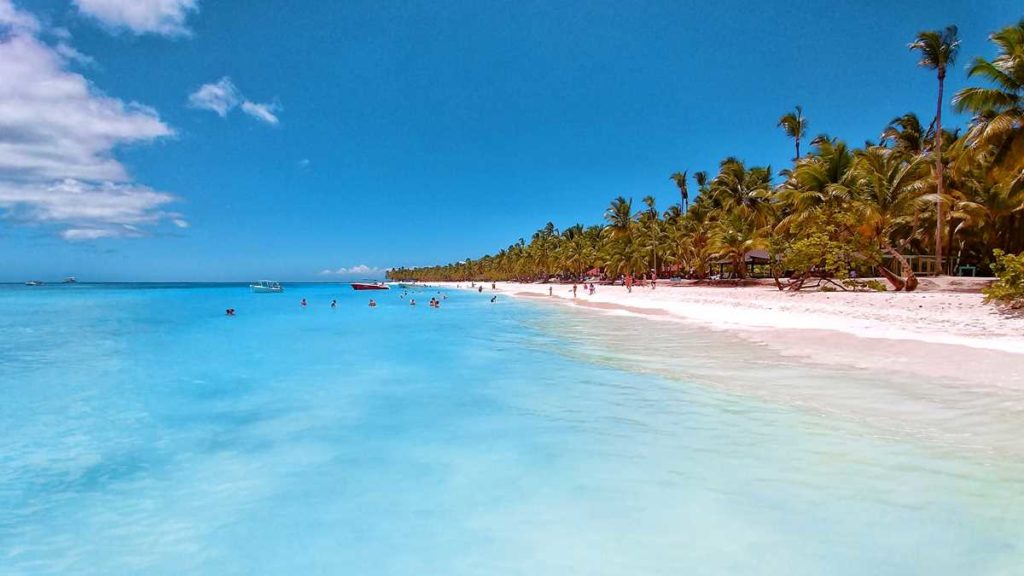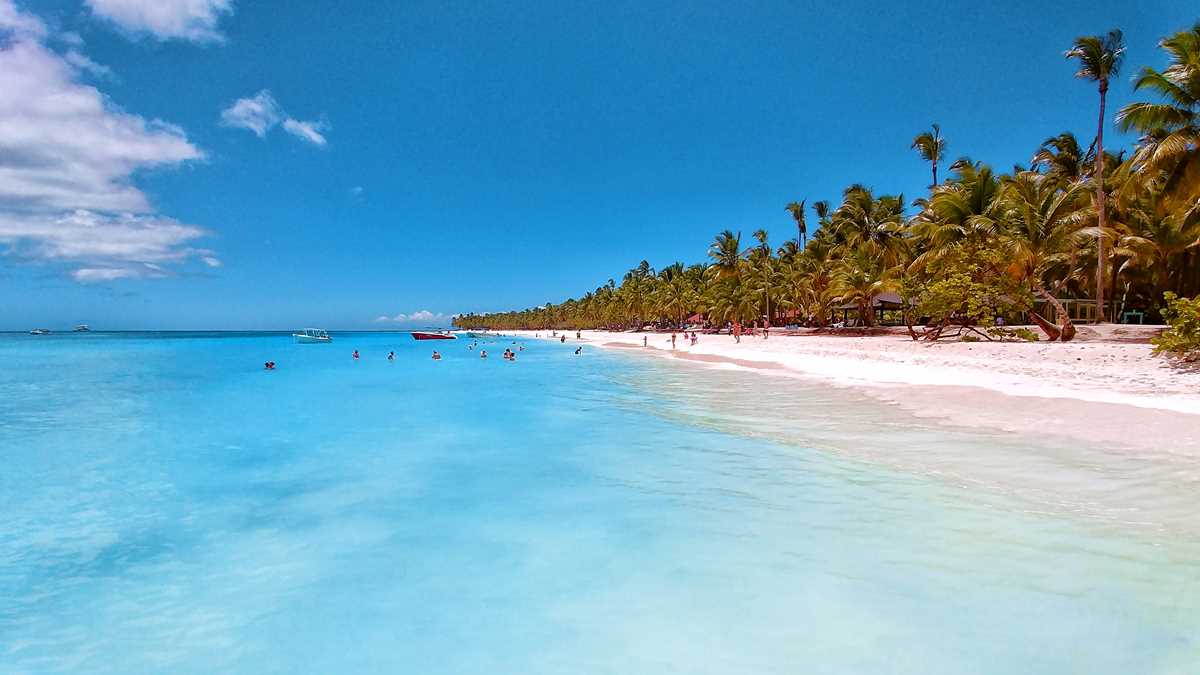 Isla Saona excursions during Covid-19
If you wondering about the Isla Saona excursions during Covid-19 in Punta Cana, rest assured: they are as amazing as they have always been. Actually, the Saona Island tours are even more beautiful as you can count with the following advantages compared to pre-Covid-19 times:
– there might be fewer people on the boat due to a lower booking volume
– the different Isla Saona beaches are less crowded
– you can enjoy nature to the fullest as there are fewer boats on the water

The last Isla Saona tour from Punta Cana I took was in April 2021 and it was as gorgeous as always, as you can see in the following photos.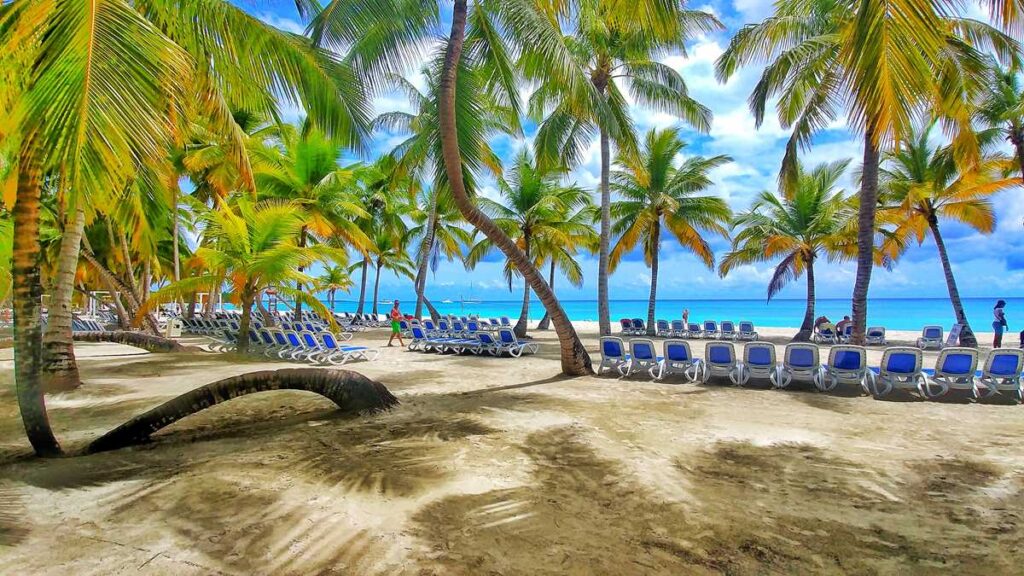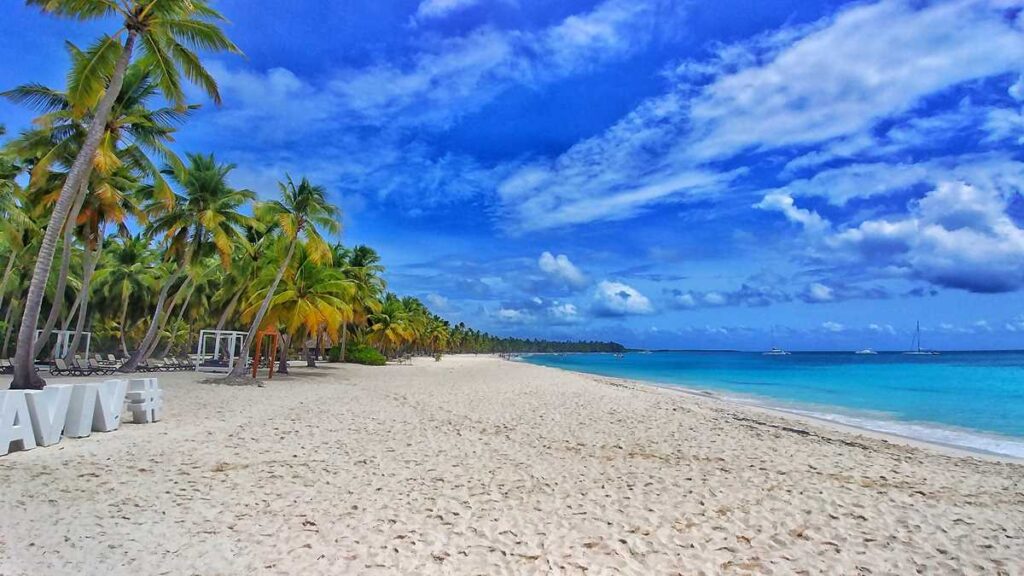 Visiting Isla Saona on your own (without an excursion)
If you don't want to participate in a Saona Island excursion at all, you can also head to Isla Saona on your own. There is a public boat running once in the morning and once in the afternoon (which can't be prebooked). However, when getting to Saona Island from Punta Cana the schedule might be a bit tough as you would have to leave around 6 am latest, hence I recommend staying a night in Bayahibe before the trip and – even better – add a night at Isla Saona because it is actually possible to sleep there!
If you'd like to visit the island without an Isla Saona excursion, Mano Juan will be your destination. Mano Juan is an incredibly cute and laid-back fishing village, the only one on Saona. It seems that time has forgotten this place, which is part of the authentic paradise vibe you will find here. And Mano Juan is amazingly beautiful, as you can see in the following photos.
There are just three accommodations in Mano Juan – all basic, all reasonable priced, all with a certain paradise charm.
From our last Isla Saona tour to Mano Juan, we can recommend Saona Beach House*, where we stayed the night and had this wonderful breakfast place pictured below.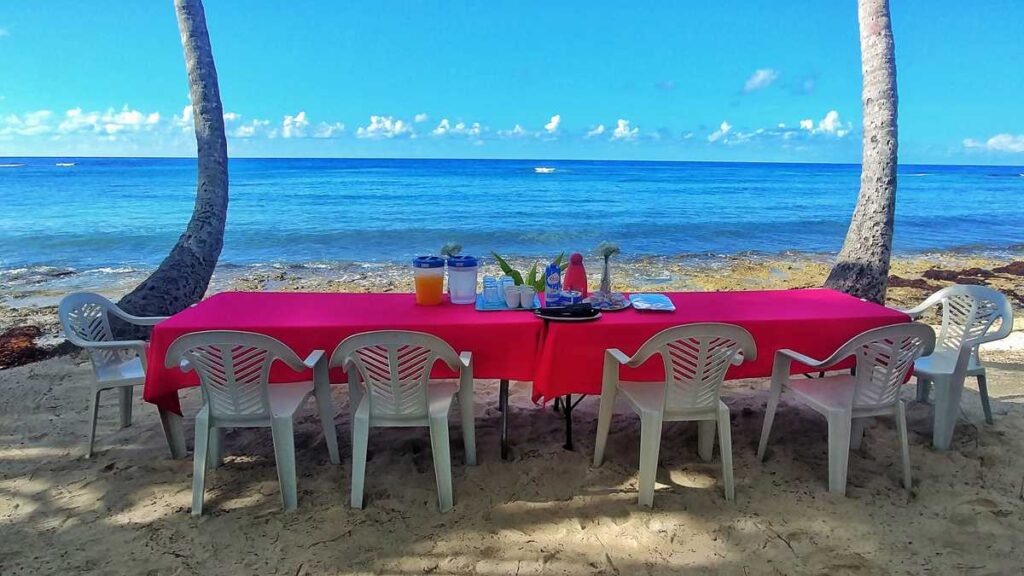 To get to Mano Juan and Isla Saona from Punta Cana, you first have to get to Bayahibe. The public ferry boats to Saona Island are leaving around 9 am from the main port in Bayahibe. That's why it might be recommendable to book a night in Bayahine. There are pretty cheap and recommendable accommodation options available in Bayahibe which won't break the bank. For example, Bayahibe Village Guesthouse* is very recommendable, super reasonable priced and only 5 minutes away from where the ferry boat leaves in Bayahibe to Isla Saona.
With public transport from Punta Cana, you have to leave pretty early as you have to change busses twice – in Higuey and La Romana. There is a direct bus from Punta Cana to La Romana at 7 am, but it might be pretty tough to reach the public boat to Isla Saona on time, hence I'd recommend leaving earlier. If you'd like to avoid public transport to Bayahibe, you can also book a direct shuttle from Punta Cana to Bayahibe or simply rent a car (check rental car recommendations and prices here*).
Once you are at the harbor of Bayahibe, you can board the public boat. You shouldn't expect a proper ferry to Saona Island, it is more like a typical fishing boat. The price for a one-way trip shall be around 1000 DOP or 20 USD, the return is double the price. If everything goes well, you shall be in Mano Juan around 10:00-10:30 am. You have reached the island without a Saona Island tour – congrats on mastering this adventure.
Once on the island, you can take your time to explore Mano Juan and the surroundings – even though there is not that much to explore. Mano Juan can be walked in 15 minutes, but the Saona beaches there are indeed beautiful. You can also visit the turtle sanctuary and of course, dine at one of the local restaurants. Prices are higher than on the mainland as most of the things have to be shuttled by boat to the island. If you are looking for a cold beer and a good chat, check out the small bar of Daisy & Kurt on the east side of the village along the first beachfront road – highly recommended.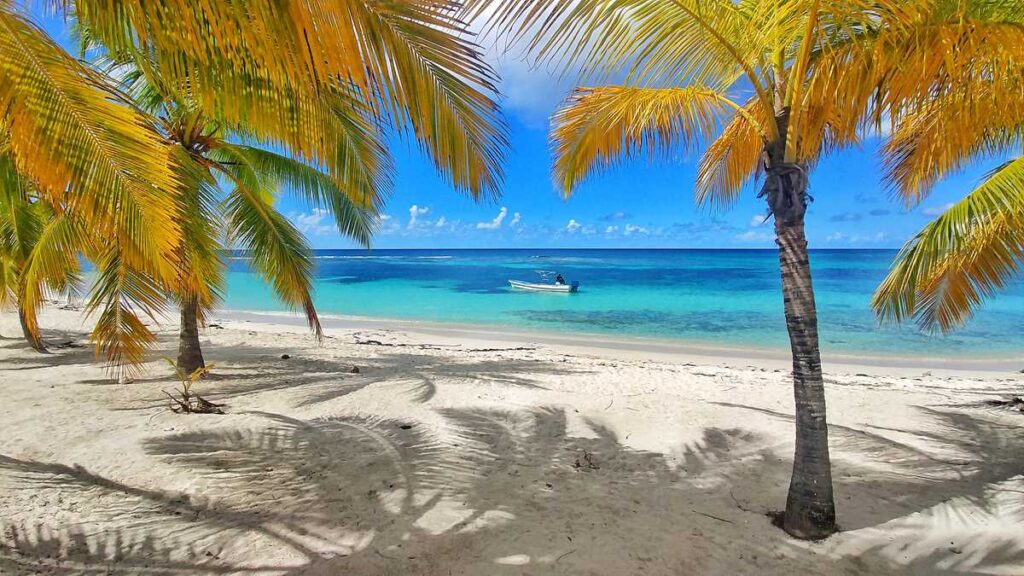 The return boat from Saona to Bayahibe is going back at 2.30 pm, which would leave you around 4 hours on the island. If you stay for the night (see accommodation recommendations above) or are walking really quick, you can also head to Canto de la Playa, one of the best beaches in the Dominican Republic and a stop for a few of the Saona Island excursions mentioned above. However, you can also walk there, it is a flat but very hot 3-mile hike one-way – as a reward you can see one of the most pristine beaches in the entire Caribbean.
Good to know for your Isla Saona tour
How to get to Saona Island?
When visiting Isla Saona, you have four options on how to get to Saona Island from Punta Cana:
– a guided excursion from/to Punta Cana with all services included
– getting to Bayahibe on your own (by rental car, public transport or taxi) and take a Isla Saona excursion from Bayahibe* (with all services included)
– getting to Bayahibe on your own and take the public boat (as described above) or a private boat to Mano Juan, the only village on the island (this is not a tourist excursion)
– flying by helicopter from Punta Cana to Isla Saona
I am explaining the differences in the following sections.
Guided excursion from/to Punta Cana
This is the most common method on how to get to Saona Island from Punta Cana. You can find my Saona excursion recommendations above in the section "The best Saona Island excursions". Simply book an Isla Saona tour and you are good to go. I would say that 80-90% of all visitors to Saona Island are going this way. As described above, it includes transfers from and to your all-inclusive resort in Punta Cana, guide, national park fee, drinks, food and boat rides.
Getting to Bayahibe on your own and book a guided Saona excursion from there
In case you don't like bus rides with picking up passengers from different all-inclusive resorts, if you have your own rental car or if you are coming from elsewhere, getting to Bayahihe on your own and booking a full Saona excursion which starts right in Bayahibe* might be the best option for you. Those tours are usually similar to the Isla Saona excursions from Punta Cana, just without the transfer. Depending on the tour, they might be a bit cheaper, but you have to add your own transfer. The transfer can be (but is not limited) to the following options:
– private transfer from Punta Cana to Bayahibe and vice versa (check prices here – from Punta Cana to Bayahibe* | from Bayahibe to Punta Cana*)
– renting a car in Punta Cana (check prices for rental cars from/to Punta Cana here*) if you want to explore other things-to-do and day-trips on your own (continue reading here to know if it is a good idea to rent a car in Punta Cana)
– heading to Bayahibe from Punta Cana by public transport (not recommended, as you would have to start super early)
– arriving in Bayahibe by rental car or private transfer from elsewhere in the Dominican Republic
– staying overnight in Bayahibe, as described here in the Bayahibe Travel Guide

For Isla Saona excursion options from Bayahibe, you can check out the following offer.
Taking the public boat or a private boat to Mano Juan
If you want to get to Isla Saona but don't want to have the typical Saona Island excursion experience, you can also head to Mano Juan, the only village on the island with roughly 300 inhabitants. Time seems to have forgotten this place and you can have a truly local experience far away from every tourist track. Due to the long travel time, it is recommended to spend a night here to be able to enjoy this place.

To book the public or private boat from Bayahibe, it is best to do so via your accommodation in Saona. There are only three rustic guesthouses on the island, you can check them out here:
– Casa Rural*
– Isla Saona Beach House*
– Saona Lodge*

The public boat is running once a day (9 am from Bayahibe, 2 pm from Mano Juan).
Visit Isla Saona by helicopter
The most elegant way to get to Saona Island from Punta Cana is to book a helicopter tour. This very special Saona Island excursion from Punta Cana is the quickest way to get to the island and will make your stay unforgettable. You get picked up in the hotel by minivan, head to the heliport of Bavaro and board your helicopter bound for Isla Saona. There, you'll have around 75 minutes to have an executive lunch with waiter service in one of the best Saona Island beach clubs, enjoy the open bar and have a dip into the turquoise ocean.
How can I book a tour to Saona Island?
Excursions to Isla Saona can be best booked by one of the various tour operators. I would recommend you booking it online as you can check reviews before. Furthermore, it is usually cheaper than booking it at your hotel. Another option would be to book a tour at the beach and the beach vendor might give you better prices as they don't have to pay for marketing, offices, etc., but the quality is a hit and miss (and your are risiking in getting scammed) so I'd stick with the online offers.
If you want you can check out the options I outlined above when describing the various tour options.
What to do in Isla Saona?
Probably you go to Saona Island for swimming, sunbathing, relaxing and enjoying the beautiful scenery. You can also get a massage from one of the local ladies, buy cigars or get yourself a Caribbean hairstyle.
However, there also some attractions and places to see on Saona Island, among them:
Mano Juan – the only village on the island and home of approximately 300 inhabitants who live a remarkably simple life here. There are also two places to stay if you would like to get away from it all. See below for more details.
Canto de la Playa – Canto de la Playa is a lagoon and pristine beach in the more remote part of Saona Island. Only a few tourists come here every day. Canto de la Playa is approx. 3 miles away from Mano Juan.
Playa Catuano – one of the most popular beaches and at the same time home of the marine guard and the aforementioned shipwreck for snorkeling
Saona Channel – the channel which divides Saona Island from the mainland. Usually, only private boats go here.
Parque Nacional Cotubanamá – formerly called Parque Nacional del Este, this national park contains the whole Bayahibe peninsula and the island of Saona including the reefs and protected underwater areas.
Are there any hotels on Saona Island?
There are no proper hotels or all-inclusive resorts on Isla Saona. However, there are three simple guesthouses in the village of Mano Juan, the only little town on the whole island. You can sleep there and have a back-to-the-basics island experience as you will most likely be the only tourist in the village and might have power and/or water outages. But you also will be the only one enjoying this unforgettable sunrise in the morning …
You can book two of the guesthouses right here.
If you are looking for more information about this unique place-to-stay at Saona Island, check out this article about the best eco-lodges in and around Punta Cana.
Alternatives to Isla Saona
If you feel that an Isla Saona excursion is nothing for you or if you would like to avoid the crowds, you can try the neighboring Isla Catalina, which is described here in detail. It is a beautiful island 15 miles northwest of Isla Saona and also includes a fun boat trip, snorkeling and sufficient beach time. The scenery might not be as paradisical as Isla Saona but a big plus of Isla Catalina is that you will go both ways with a catamaran – 100% Caribbean feeling guaranteed.
Cayo Levantado is another island that is reachable from Punta Cana, but it is farther away and the crossing through the bay of Samaná might be a little bit rough, depending on the wind. Therefore I would not recommend going there just for the island, Isla Saona and Isla Catalina are more worth it. However, if you combine Cayo Levantado with a whale-watching excursion (from January to March) it is an amazing package and very recommendable.
Frequently Asked Questions (FAQs)
Are you planning a tour to Isla Saona? Do you have any questions? Let me know in the comments! If you already have done an excursion to Saona Island, please share your experiences here as well!
SHARING IS CARING! IF YOU ENJOYED THIS ARTICLE, PLEASE SHARE WITH YOUR FRIENDS – I WOULD APPRECIATE IT A LOT.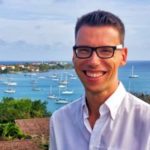 CHRIS
Author, Travel Coach & Punta Cana based digital nomad
Hey, I am Chris, a born and raised German, travel-addictive and Caribbean Soul. Since 2011 I have been living in the Caribbean, among them 5 years in the Dominican Republic. Punta Cana is my home-base here in the country and I'd love to tell you more about how to experience Punta Cana off-the-beaten-track and give you all the advice you want to know for your vacation in Punta Cana.