Especially for countries, which have another climatic characteristic than our typical American and European hot/cold understanding (winter = cold, summer = hot, spring and autumn = anything in between) people are usually not sure what is the best time to travel to a certain destination. Luckily for Punta Cana, this question is easier to answer, as the Dominican Republic is a year-round destination. However, there are still differences between the seasons which are important to consider when deciding for a travel date. This is why I'd like to give you all my experiences from living 5 years in the Dominican Republic and comprehensive information on when is the best time to go to Punta Cana.
Check out this article if you are looking for the best weather to travel to Punta Cana?
The best weather in Punta Cana – when is the best time to go?
If your key decision point on when to go is the weather, December to April are the best months to travel to Punta Cana. As explained in my weather blogpost, those months have the most stable weather, less rain, perfect temperatures and an abundance of sunshine. Among those months, January to March are the top picks if you would like to narrow it down even further. However, it should be mentioned that also the other months of the year are perfectly fine to visit Punta Cana and the Dominican Republic.
The lowest prices in Punta Cana – when is the best time to go?
If you are asking yourself the question "when to travel to Punta Cana" and this comes along with "when can I get the best travel deals in Punta Cana", the low season is your best bet as prices usually drop between 15% and 50%, particularly in all-inclusive resorts of the area. The low season is characterized by less stable weather with more rain showers (but you still can enjoy a tropical Caribbean climate, as explained here) and simply less demand from North America and Europa as people are rather looking for a winter escape than a summer escape. Therefore, May, June, September, October and November are your months to go to Punta Cana to take advantage of the lowest prices while still having very reasonable weather which is probably on 90% of the days still better than in your hometown 😉 .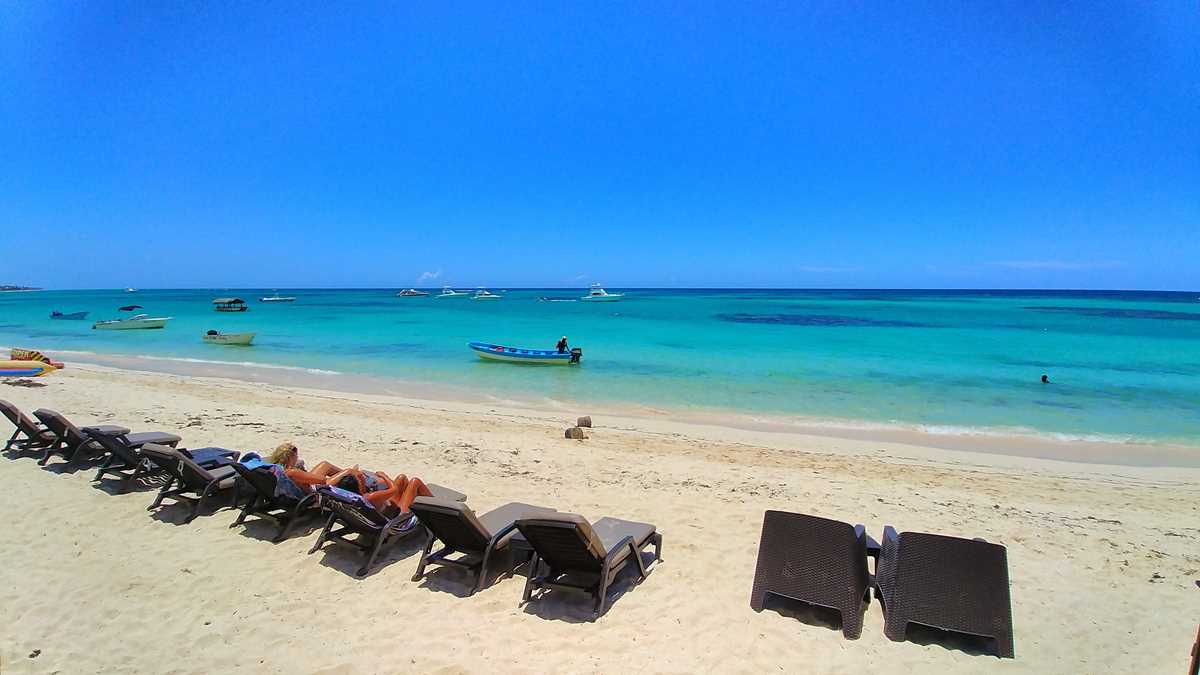 The most beautiful sights in Punta Cana – when is the best time to go?
 For some travelers, it is also important to get the best timing when visiting the attractions and things-to-see in their destination. This is the low season as the beaches are less crowded and the points of interest in the country less visited. In those terms, the aforementioned period from May to November is the best time to travel to Punta Cana.
There is also another point to consider in this relation – the tropical vegetation and the abundance of wildlife. If you would like to see lush scenery, roaring waterfalls and tropical surroundings, then your best bet is to come at the end or after the rainy season, which would be November to January. Everything will be in the greenest colors you hardly can imagine.
Summary: to combine it all – when is the best time to go to Punta Cana?
Taking the above into consideration, there are various "best times" when to travel to Punta Cana – depending on what your key preferences are when deciding for a month to go on vacation.
When people are asking me about this question, I usually answer May, November and the first half of December as this gives you the best of everything. Especially when choosing May and November (+ first half of December), you'll be outside or at the end of the hurricane season, you still can enjoy part of the great high season weather and can take advantage of the lowest possible rates in Punta Cana and beyond. Furthermore, if you choose the end of the year, you can also experience the Dominican Republic in its lushest and greenest scenery which is an additional plus if you'd like to visit national parks or natural attractions such as Los Haitises National Park, waterfall Salto de la Jalda or the Anamuya Mountains.
SHARING IS CARING! IF YOU ENJOYED THIS ARTICLE, PLEASE SHARE WITH YOUR FRIENDS – I WOULD APPRECIATE IT A LOT.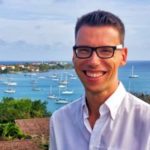 CHRIS
Author, Travel Coach & Punta Cana based digital nomad
Hey, I am Chris, a born and raised German, travel-addictive and Caribbean Soul. Since 2011 I have been living in the Caribbean, among them 5 years in the Dominican Republic. Punta Cana is my home-base here in the country and I'd love to tell you more about how to experience Punta Cana off-the-beaten-track and give you all the advice you want to know for your vacation in Punta Cana.