If you are traveling to Punta Cana, you are most likely coming to enjoy the beach, the Caribbean sun and the warm waters of the Atlantic ocean. "Why not snorkel a bit", you might think? This is a legitimate question as there are some nice snorkeling spots in Punta Cana and beyond. In this article, I am showing you where to go for a decent snorkeling experience and am also telling you a little secret most people don't know about Punta Cana.
For additional information about catamaran tours in Punta Cana, continue reading here.
Are you interested in further Punta Cana tours? If so, check out our comprehensive Punta Cana Excursion Guide with the most exciting 35+ activities for your vacation.
Completely UPDATED: August 2022
Quick overview: the best Punta Cana snorkeling tours
If you don't want to read this comprehensive article about snorkeling in Punta Cana with much insider information and instead are just looking for the excursion with the best snorkeling in Punta Cana, we have compiled a table with all the important details and the best Punta Cana snorkel tours.
Small Group Snorkeling Tour
Adults Only Snorkeling Tour
Family-Friendly Snorkeling Tour
Party Boat with snorkeling
Isla Catalina Premium Snorkeling
Character of this Isla Saona excursion
Snorkeling at the best Punta Cana coral reef with a maximum of 16 passengers
Snorkeling at the best Punta Cana coral reef in an exclusive adults-only environment + seafood lunch
Snorkeling at the best Punta Cana coral reef in a family-friendly atmosphere + seafood lunch
Party boat with a quick snorkeling stop incl. visit at the natural swimming pool
Full-day excursion with a premium catamaran to Isla Catalina with snorkeling at the reef "The Wall"
Type of boat
catamaran
catamaran
catamaran
catamaran
catamaran
Price per person
approx. 90 USD*
approx. 110 USD*
approx. 110 USD*
approx. 60 USD*
approx. 140 USD*
Duration (incl. transfers)
half-day (4-5 hours)
half-day (4-5 hours)
half-day (4-5 hours)
half-day (4-5 hours)
full-day (10-12 hours)
Group size
small (max. 16)
medium (usually 20-40)
medium (usually 20-40)
large (up to 80)
medium (usually 20-40)
Lunch + drinks included
snacks + open-bar
lunch + snacks + open-bar
lunch + snacks + open-bar
snacks + open-bar
lunch + open-bar
Transfers from Punta Cana included
yes
yes
yes
yes
no (additional charge if required
All details in this table are for informational purposes only and can change without further notice. Please check the description of the tour offer for binding information. Punta Cana Travel Blog can't be held responsible for any errors or changes.
However, of course, it is recommended to read on to know what to expect when traveling to Punta Cana. 🙂
General Information about snorkeling in Punta Cana
Let's start right with the secret I mentioned in the title and the introduction. Although Punta Cana is home to the longest reef in the entire Dominican Republic, it is not the best snorkeling place. Yes, there is some decent snorkeling in the area of Punta Cana, and especially for a beginner it might be awesome. But if you have snorkeled before in some of the most popular destinations worldwide (Maledives, Belize, Red Sea, etc.), better come to Punta Cana with lower expectations when it comes to snorkeling.
In other words, if you are looking for the best snorkeling destination in the Caribbean, head elsewhere and save your trip to Punta Cana for the next time when (serious) snorkeling is not a crucial activity. Some of the best places for snorkeling in the Caribbean I have visited so far were the Tobago Cays in the Grenadines and the San Blas Islands in Panama.
On the other hand, if you have booked your holiday in Punta Cana and would like to add some fun snorkeling, usually combined with other tour elements such as a catamaran cruise or visiting islands, please read on. I am going to show you what to take care of when looking for the best snorkeling experience in Punta Cana. There are some pretty cool Punta Cana snorkeling excursions if you know which ones to book.
Furthermore, if you are a beginner in snorkeling, the options in Punta Cana will be amazing for you as all reefs and spots are super easy – no currents, usually shallow water and guides who take care of you.
TRAVEL COACHING
Save money and time!
Do you need help planning a customized vacation in Punta Cana and the Dominican Republic? Is it difficult for you to decide what and where to book? Would you like to take advantage of someone with years of experience in the tourism industry (knowing all the travel hacks 😉 ) and living right in the place where you would like to spend your holiday?
That's what my personal travel coaching is for. I will design your tailor-made itinerary, tell you how to save money on your trip and send you the best insider tips and recommendations. All the information I send you are crafted with love and passion – and are coming with a money-back guarantee. Let me know how I can help you (check my packages here) and send me a request here!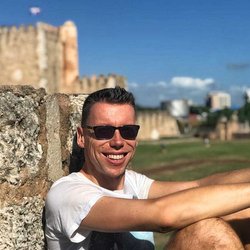 The (best) snorkeling in Punta Cana and beyond
The best Punta Cana coral reef
As mentioned, Punta Cana's coastline is dominated by a large reef that breaks the waves far away from the shoreline – this is one of the reasons, why Punta Canas' beaches are so gorgeous and usually free of major waves.
However, this reef is far away from the coast and not suitable for snorkeling, not even with a boat or a snorkeling tour.
A much more accessible reef is located close to Cabeza de Toro. It doesn't have a proper name, but it is not more than a mile away from some of the all-inclusive resorts in Cabeza de Toro, such as Serenade Punta Cana, Catalonia Punta Cana or Be Live Collection Punta Cana. The reef is particularly recommendable for two reasons and therefore much better than the standard reef where most of the Punta Cana snorkeling tours are heading to.
First of all, you have higher biodiversity. Among others, you can see parrot fish, sergeant major, butterflyfish, yellow snappers, squirrelfish, glasseye snapper and angelfish. When I snorkeled there, I saw more species of fish than with most of the snorkeling tours starting from Bavaro Beach.
Second, the reef is part of a restoration and rehabilitation project. This means, the tour companies take special care of this Punta Cana coral reef and support nature so that more fishes and corals will find a new home here. This is happening in a sustainable way.
If you want to experience this reef, you can check out this Eco-Snorkeling adventure here*. This private tour comes with the advantage of many customization options as the tour can be completely adjusted to your needs.
The best Punta Cana snorkeling excursion
If a private snorkeling excursion in Punta Cana is not what you're looking for, don't worry. In recent years, some pretty cool snorkel tours have been introduced into the market, which constantly satisfy the clients and have extremely high ratings – some of them also head to the Punta Cana coral reef described above. They are particularly convincing with personalized customer service, high quality and constant attention to detail.
The following tours are among the excursions with the best snorkeling in Punta Cana.
Small-Group Sailing and Snorkeling Catamaran Tour* – current rating 4.90/5.00 (as of August 2022), incl. pick-up from all hotels in Punta Cana; small group guaranteed with this Punta Cana snorkeling tour, as it is limited to a maximum of 16 guests. Snacks and drinks are included and this tour also heads to the Cabeza de Toro reef. >> Book this tour here*
Adults only Lux Coral Nursery Snorkeling* – current rating 4.90/5.00 (as of August 2022), incl. pick-up from all hotels in Punta Cana. This tour is usually heading to the Cabeza de Toro reef described above and is part of the reef restoration project. A fresh seafood lunch is included in this tour. This Punta Cana excursion is adults-only, check the tour below for the family option of this tour. >> Book this tour here*
Family-friendly snorkel lovers tour* – current rating 4.88/5.00 (as of August 2022), incl. pick-up from all hotels in Punta Cana. This tour is usually heading to the Cabeza de Toro reef described above and is part of the reef restoration project. A fresh seafood lunch is included in this tour. This Punta Cana excursion is family-friendly, check the tour below for the family option of this tour. >> Book this tour here*
Half-day cruise with snorkeling experience* – current rating 4.62/5.00 (as of August 2022); incl. pick-up from all hotels in Punta Cana. This tour focuses more on the catamaran cruise and just offers a rather quick snorkeling stop at the Playa Bavaro reef in Punta Cana. It is more of a party boat with a snorkeling stop than a full snorkeling excursion. Compared to the other premium tours mentioned above, this is a rather standard option and at the same time the cheapest one of the snorkeling excursions in Punta Cana presented here. >> Book this tour here*
Snorkeling at Isla Catalina
If you are looking for a great place to snorkel around Punta Cana but still not too far away, Isla Catalina is your place to go. Isla Catalina is an island off the coast from La Romana, a major city in the Dominican Republic approximately 45 miles away from Punta Cana. It features two snorkeling spots – the reef called "The Wall" and some off-shore snorkeling right at the place where you spend your time for lunch, sunbathing and relaxing. "The Wall" is sometimes considered to be one of the best reefs in the whole area of La Romana and Bayahibe.
The best way to go to Isla Catalina is by an organized excursion. You get picked up from your hotel in Punta Cana, head to La Romana and then change onto a catamaran for a relaxing and fun cruise. The snorkeling stop is on the way to Isla Catalina. Honestly, I wasn't super impressed by the snorkeling, but it was way better than at Isla Saona, so it is a decent choice. However, I loved the whole excursion, especially as it was a full catamaran excursion where you get drinks, music, food and you can explore a new island, so I can highly recommend this excursion from Punta Cana.
For this Catalina Island tour from Punta Cana, you have two options:
Option 1:
Isla Catalina Standard Excursion* – current rating 3.78/5.00. This is the regular excursion you get when booking an Isla Catalina snorkeling tour. It includes transfers from Punta Cana, a snorkeling stop, lunch, drinks and time on the island. >> Book this tour here*
Isla Catalina Premium Excursion* – current rating 4.89/5.00. This is one of the best excursions in the Dominican Republic you can book. It includes snorkeling at the Catalina reef "The Wall", a premium lunch, open-bar and shore snorkeling right from the beach of Isla Catalina. Transfers for all Bayahibe all-inclusive resorts are included, for Punta Cana hotels transfers can be arranged for an extra charge depending on the group size. >> Book this tour here*
I have written a comprehensive article about Isla Catalina here if you are interested in further information.
If you are looking for private tours to Isla Catalina, check out this article.
Snorkeling at Isla Saona
Isla Saona is by far the most popular excursion for all Punta Cana visitors – and it is without a question a stunning one. Marvelous beaches, turquoise ocean (with a color which appears too blue to be true …), stunning scenery and on most occasions and animated party cruise are a combination hard to resist when looking for a typical Caribbean holiday experience. And indeed, I can confirm, the excursion is amazing and will fulfill all your ideas of a picture-perfect tropical backdrop as you can also see here in my complete guide about Isla Saona.
Some tours to Isla Saona also include a snorkeling stop at an artificial reef consisting of a wreck and an old jetty devasted by a hurricane some years ago, which is home to some species of fish. However, snorkeling here is subpar and the diversity of species low, maybe due to the many tours stopping here. Depending on the visibility, sometimes the wreck is also too deep to have a clear view.
If you want to head to Isla Saona anyway, it is a great add-on and you can choose one of the Saona excursions which include snorkeling, but you should never book a Saona Island tour just because of snorkeling.
This being said, you should visit Isla Saona during your Punta Cana holiday if you are interested in a tropical island scenery, but please don't go there just for snorkeling.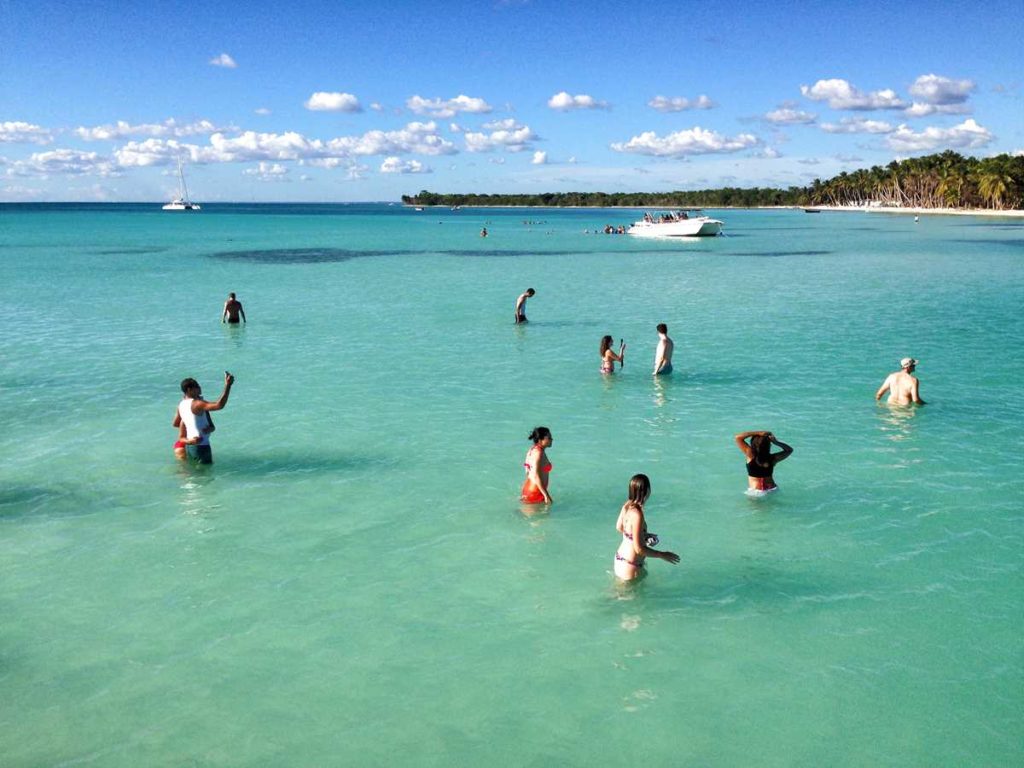 Snorkeling during Punta Canas booze cruises and catamaran trips
Isla Saona and Isla Catalina are both around an hour driving away from Punta Cana, from most all-inclusive resorts in the area it is even around 1.5 hours. If you rather would like to start a boat trip right from your accommodation than driving so far, there are also several boat trips available that begin right off the beach in Bavaro and Punta Cana. There are plenty of choices, among them party-infested booze cruises, elegant catamaran trips or a combination of both, using various styles of boats including yachts, glass-bottom boats, pirate ships and many more.
Some of those tours include a snorkeling stop on a little reef off the coast from Bavaro. Compared to Isla Saona you might indeed see an abundance of fishes – but only because they are attracted and fed with bread when the tours are coming. Furthermore, it is kind of a monoculture, with most of the fishes being of the same kind.
Therefore, my recommendation is similar to the one for Isla Saona: the booze cruises and catamaran trips along the coast of Bavaro and Punta Cana are fun with some nice scenery and it's worth to go, but don't book those tours if you are looking for excellent snorkeling experiences (as long as you are not a beginner).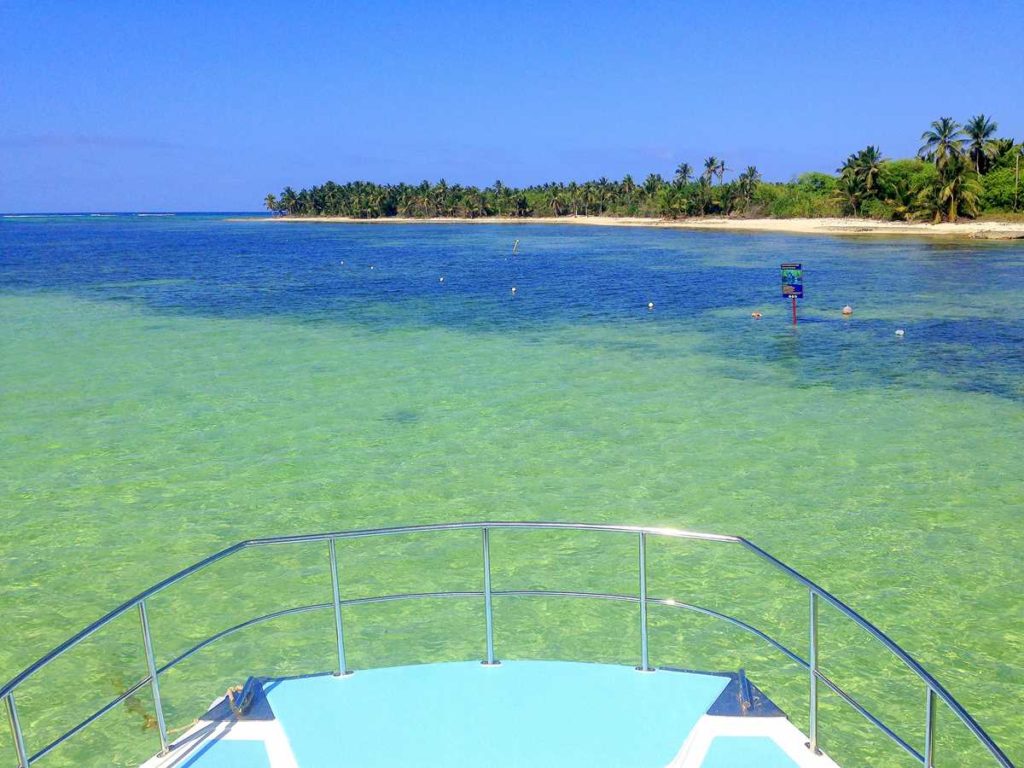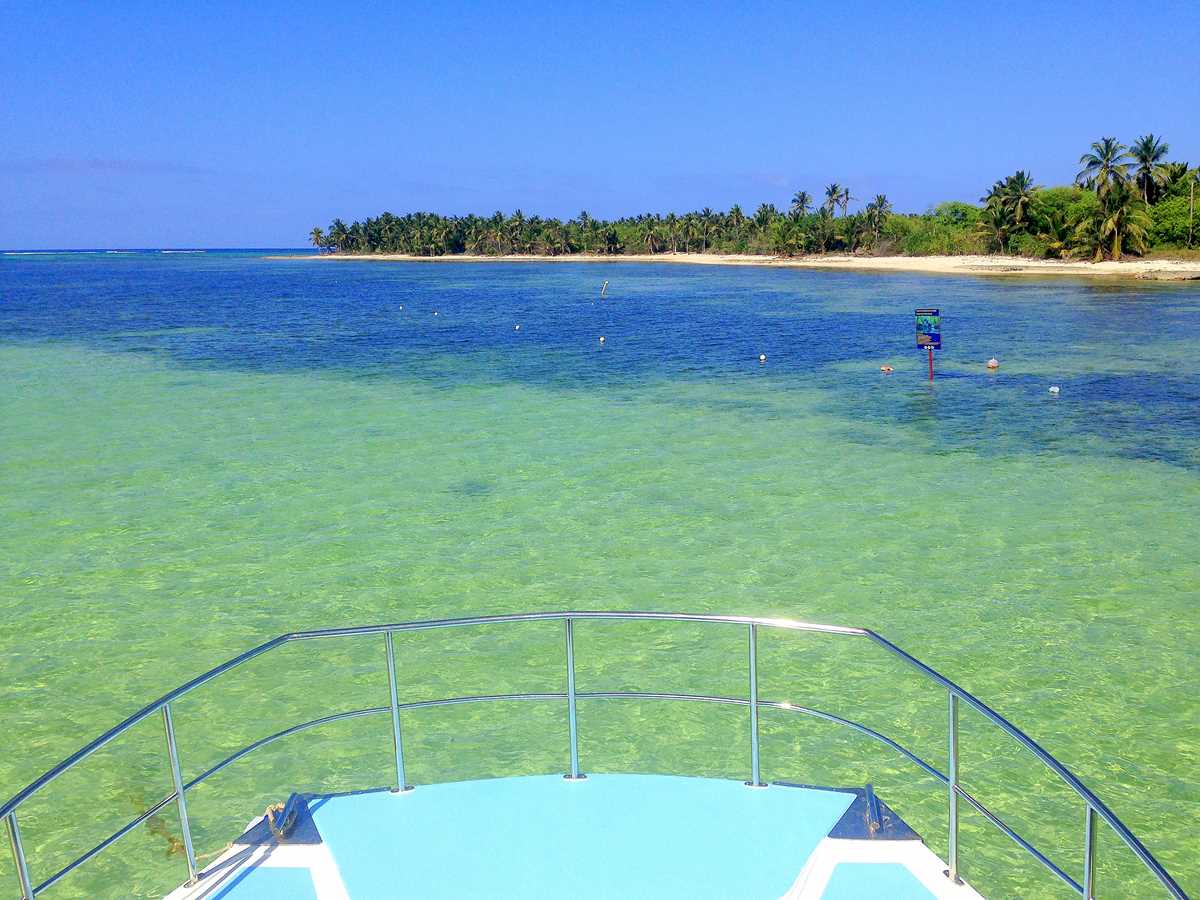 Punta Cana Marinarium
The Punta Cana Marinarium is another tour you can book while on vacation in Bavaro and Punta Cana. Compared to the other snorkeling spots presented above it brings you a different experience as you have the opportunity to swim and snorkel with stingrays and nurse sharks.
However, as most of the world-wide animal encounters, this comes along with serious limitations of the freedom of those animals. The whole area is mainly fenced off, taking away all the unspoiled beauty of this ocean paradise. The animals are visited and touched multiple times during the day, probably 365 days a year.
Please consider seriously if you'd enjoy this type of snorkeling experience.
Snorkeling in the Bay of Samaná
The best snorkeling reachable from Punta Cana in terms of a day trip is located in the bay of Samaná, which has two stunning reefs: "The Wall" and "La Farola".
While "The Wall" is located right next to the famous "Bacardi Island" Cayo Levantado, "La Farola" is a sunken ferry between Cayo Levantado and the city of Samaná. I visited both spots and especially La Farola was top-notch with an incredible abundance of fishes and the best snorkeling I had in the eastern part of the Dominican Republic.
However, it would be too easy if such an amazing snorkeling spot would be easily reachable from the all-inclusive resorts in Bavaro and Punta Cana. While it is indeed, as mentioned, only a few hours away and possible as a day-trip, there is, unfortunately, no organized excursion that visit the Bay of Samaná just for snorkeling.
Therefore you only have two options: either you book a pricey private tour from Bavaro or Punta Cana (contact me for tour operator details) or you'll take advantage of the various group excursions heading towards Cayo Levantado and charter a fishing boat for a quick one-hour side trip while your group has free time on Cayo Levantado.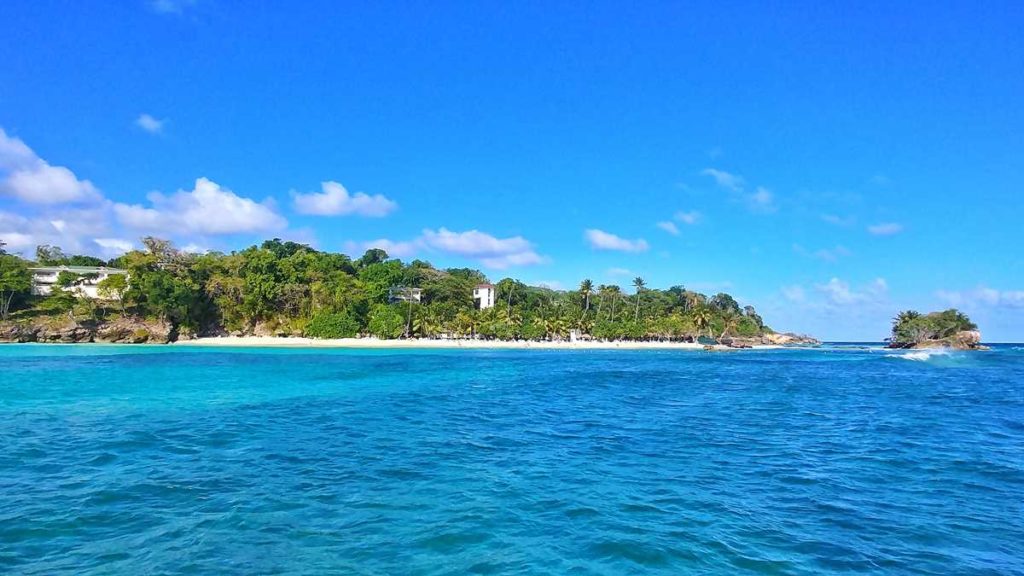 The best combo excursions with snorkeling
If you definitely want to snorkel in Punta Cana but also want to do other activities while on vacation in the Dominican Republic, you can consider a combo excursion. These tour packages usually include different activities such as ziplining, buggy adventures or parasailing and are combined with a snorkeling experience, hence you have multiple activities in one day (or – in exceptional cases – in 2 days).
The big advantage of this is that those combo packages save you time and money. For example, instead of booking two separate excursions for 70 USD each (= 140 USD in total) and having to take shuttles out of your all-inclusive resort in Punta Cana for two consecutive days, a snorkeling package combined with other activities cost (just as an example) 100 USD and can be done in one full day.
Some of the best combo excursions in Punta Cana with snorkeling are presented in the widget below. Feel free to check them out depending on which other activities you're interested in.
Snorkeling off the resort in Punta Cana/Bavaro
With around 40 miles of coastline in the Punta Cana area, there should be some snorkeling opportunities right off the beach, people might think. That's why visitors often raise the question which resorts in Bavaro and Punta Cana are the best to snorkel right off the beach?
 To be honest, there is no great snorkeling in front of any resort as the large Punta Cana reef surrounding the whole area is several miles off the coast. The best bet would be the few resorts in Cabeza de Toro (Dreams Palm Beach*, Catalonia* (check extensive hotel review here), Be Live Experience* (check extensive hotel review here), Dreams Flora, etc.), as there is a small reef close to the beach.
If snorkeling right from your resort is important for you, you should check out the Bayahibe area (approx. 1 hour away from Punta Cana), as there are some artificial reefs accessible from the shore, especially along the resorts Dreams Dominicus, Viva Wyndham Dominicus Beach*, Catalonia Royal* (check review of Catalonia Bayahibe here) and Iberostar Hacienda*.
Snorkeling in the Dominican Republic
I hope I have not destroyed your vacation dreams with this blogpost. As mentioned, snorkeling is possible around Punta Cana and might be even great for beginners, but experienced snorkelers can easily be disappointed. However, if you are planning to see more from the Dominican Republic than just Bavaro and Punta Cana, there are amazing snorkeling options available. As those are quite far away from the Punta Cana area, they are only suitable if you are keen to stay several nights in other regions and discover the country on a road-trip. Contact me here if you are looking for help crafting an amazing off-the-beaten-track itinerary for your holiday in the Dominican Republic.
Snorkeling at Cayo Arena
One of the best spots to snorkel in the entire Dominican Republic is the tiny little sandbar of Cayo Arena. It is one of the most picturesque sceneries in the country, as it is just a sandbar in the open ocean surrounded by shallow water and an impressive reef. It is the perfect spot for snorkeling. You can see tons of colorful fishes of all different species and if you are there in the early morning or late afternoon, you have the whole reef on your own.
Cayo Arena is located approximately a 20 minutes boat ride away from Punta Rucia, a tiny sleepy fishing town west of Puerto Plata. Punta Rucia itself is already an attraction itself as it has the charm of a seaside village like 30 years ago. Time seems to have forgotten this place.
From Punta Rucia, you can easily get a small boat that brings you to Cayo Arena. Alternatively, there are tours offered from Puerto Plata and beyond*. However, I highly recommend spending the night in Punta Rucia and heading off individually the next morning. Read more information here on how you can get from Punta Cana to Puerto Plata and vice versa.
Shoot me a message if you need more help planning such a Dominican Republic itinerary.
If staying in Punta Rucia, I am recommending you to stay at either Corales Guesthouse* (if you are on a budget) or at Punta Rucia Lodge* (if you'd like to splurge a bit).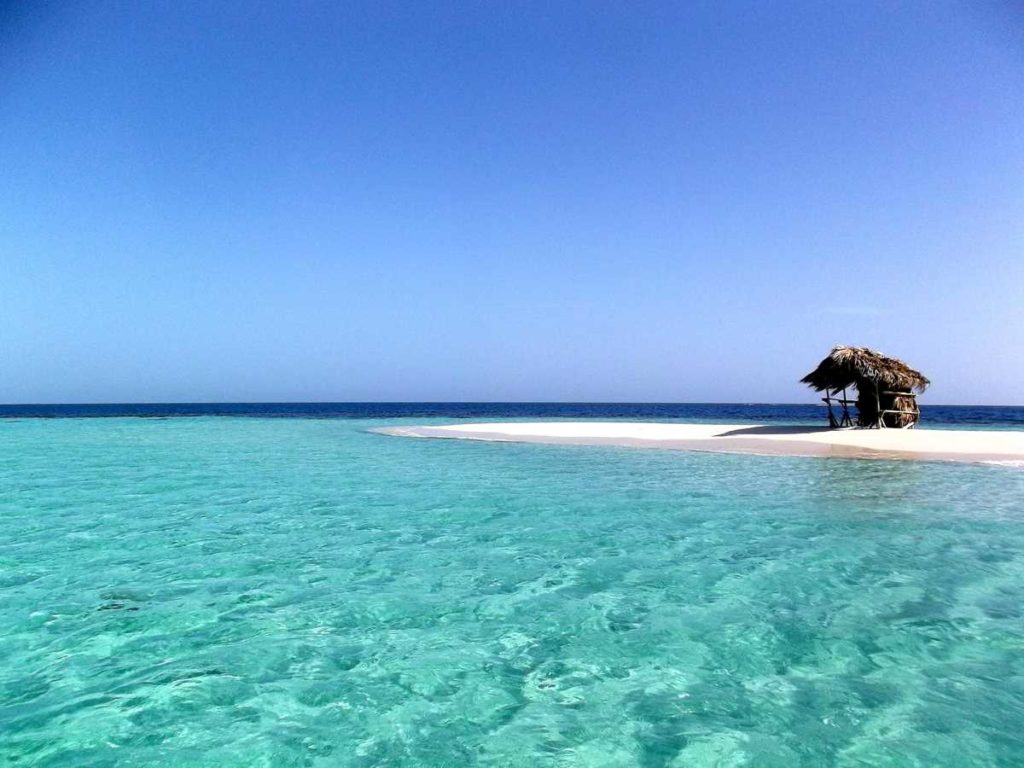 Snorkeling in Sosua
Sosua is a town on the Dominican Republics' north coast with a kind of sketchy image, especially at night. However, it also hosts a beautiful beach – Sosua Beach – which is widely known and especially popular with locals at the weekend. It is also one of the best options for off-the-beach snorkeling without the need for a boat or an excursion – so why not give it a try. Playa Sosua is home to a vibrant coral reef with different species of tropical fish.
Snorkeling in Las Galeras
Another snorkeling spot in the Dominican Republic is Las Galeras. The village is famous for its amazing beaches, which are part of the Samaná peninsula, among them Playa Frontón, Playa Rincón and Playa Colorada.
For snorkeling around Las Galeras, you can consider Playa Aserradero and Playa Frontón. Both beaches are offering on-shore snorkeling and are therefore a great spot for snorkeling in the Dominican Republic. Just note that Playa Frontón can only be reached by boat (or walking). You can even book a Playa Frontón snorkeling tour here* (which includes others of Samanás' amazing beaches as well).
If you want to visit Las Galeras, you can check out the 3-day Samaná itinerary from Punta Cana or the ultimate Dominican Republic itinerary (1 week, 10 days, 2 weeks or more), depending on how much time you have and how many days you want to spend outside of Punta Cana.
If you need accommodation in Las Galeras, we can either recommend cozy 21 Palms* as a value option or the unique Chalet Tropical*.
Snorkeling at Silver Banks
You are looking for a once-in-a-lifetime snorkeling experience in the Dominican Republic? Then Silver Banks might be the place to go for you, as long as you have some spare change available.
Silver Banks is a submerged bank in the Atlantic Ocean between the territories of the Dominican Republic and Turks & Caicos. The area is famous for being home to one of the largest humpback whale populations during the migration season, which is usually from January to March. Due to the remote area, which requires a multi-day trip by boat to reach it, interaction with the whales is still possible in a very sustainable way and reaches until face-to-face encounters in the water, which is hardly possible anywhere else in the world. You can actually snorkel and swim with whales which is a big difference to the regular whale watching tours in the Bay of Samaná.
Unfortunately, I haven't had the opportunity yet to experience this adventure on my own so I can't share any personal experiences of the Silver Banks trip with you.
If you are interested about whale watching in the Dominican Republic, you can continue reading here.
What do you think about the snorkeling options in Punta Cana and beyond? Are you keen to go on one of the mentioned excursions? Do you have any questions? Which is your favorite spot to snorkel? Or maybe you have already been snorkeling in the Dominican Republic and can share your highlights with us? I am delighted to read in the comments about any snorkeling experience you might have had.
SHARING IS CARING! IF YOU ENJOYED THIS ARTICLE, PLEASE SHARE WITH YOUR FRIENDS – I WOULD APPRECIATE IT A LOT.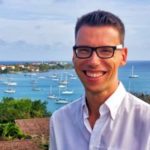 CHRIS
Author, Travel Coach & Punta Cana based digital nomad
Hey, I am Chris, a born and raised German, travel-addictive and Caribbean Soul. Since 2011 I have been living in the Caribbean, among them 5 years in the Dominican Republic. Punta Cana is my home-base here in the country and I'd love to tell you more about how to experience Punta Cana off-the-beaten-track and give you all the advice you want to know for your vacation in Punta Cana.